Alert & Notification Systems: Types, Tools & Kick-Ass Pro Tips
One of the most frequently requested features on the transportation projects we lead, and for good reason, is a system to easily notify users of priority information such as accidents, closures, and emergency activity. So, to help with our mission of evolving the digital experience of transportation and other industries, we feel it would be good to break down all of the different alert systems that you may want to consider when building your next digital project.
We'll start with the simplest and then move into the most advanced.
---
Twitter
Ahh, Twitter - the social media giant and layman's alert system, of sorts. Twitter has become a very, solid makeshift alert tool that can fly solo or be part of a larger alert system toolset (more on that later).
Being that it is free, well-used, and can integrate into websites and mobile apps easily it is a great foundational piece for providing real-time news, especially when a critical situation occurs on a roadway or in your business.
Best For: Quick and short updates that are time sensitive.
Level of Complexity: Low
Create an account, share your handle, start posting.
Things to Remember:
Twitter alerts are somewhat ephemeral so it's important to remember that alerts will get buried quickly on days that have a lot of activity.
Kick-Ass Pro Tip:
To keep clutter, and potentially upset travelers, from distracting other users from important information, it's best to only show posts that your account tweets and retweets.
---
Email Alerts
Email has become one of the most frequently used mediums for keeping customers and audiences current on the latest activities of organizations in almost every industry, and for good reason. Most everyone is actively checking their email each day which means any announcements will flow into where they are actively working and the format is one that can include a lot of expanded information, both urgent information and more generic news about the organization, other projects, etc.
Best For:
Projects with longer construction activity where real-time news and critical updates are infrequent and/or impact large stretches of highly trafficked areas. If you have a short and urgent alert, email should not be your first choice. Think of it as a great way to keep travelers informed about the big picture and status of your project. Email can also be used as an early warning about upcoming issues coming up in the future.
Level of Complexity: Low-Medium
Once you have an address list and template(s) it's very easy to build and deliver email in a reliable way and systems like MailChimp or marketing automation software takes on the heavy burden of sending, unsubscribes and analytics of opens, click-through and more.
Things to Remember:
Building and supporting an email list can take more time to build and nurture so make sure you have a standard calendar of when your normal emails go out to create a routine cadence. Email information should be both timely and valuable and should include enough "snackable" content to let the user scan, consume, and click through to more details (on your site) if they find the content interesting. Most importantly, don't be a spammer. Respect your list. Nurture your list. Grow your list.
Kick-Ass Pro Tip:
Be sure to include a way for your subscribers to "forward to a friend" and connect on social media to allow them to help with some of the list building activities.
---
Text / SMS Alerts
Text alerts have been gaining in popularity for years and the cost of setting up text alert programs is decreasing year-over-year especially as the offerings have increased, which has helped drive the cost down. Some text alert providers boast of a 99% open rate which is pretty awesome, but if your list gets too large or you're sending out too many messages each month to a smaller audience the costs can become pretty hefty. Creation of text lists and management of sending messages can get complicated with larger lists as well so for some a better approach may be to build a tool within your CMS (content management system) that allows your communications' team to simply fill out a form, click submit and the text is delivered. This will easily allow the subscription and communication in the same location as other channels like email and social media.
Best For: Real-time and urgent notifications.
Level of Complexity: Low-Medium
Low if you are OK with heavier managerial responsibilities. Medium if you are smart about investing in the right tool. Potentially very challenging for older users who are unfamiliar with the technology of subscribing to text alerts.
Things to Remember:
If you're sending out 2 or more texts/per day your audiences may become desensitized to your alerts and turn them off or opt out, so make sure you use this alert type for more timely, urgent notifications and not overdo it.
Kick-Ass Pro Tip: ​​​​​​
Add a scheduling mechanism to your custom alerts tool to let your communication's team sleep in when alerts need to be managed after hours, early mornings, and holidays. They'll love you for it, we promise.
---
Home Page Alerts on Your Website
Homepage alerts are timely call outs on the home page that normally appear adjacent to the top navigation (above or below it) and can have features that include different levels of priority (critical, high, medium, ongoing, etc.), location, description text, and a link or button to learn more. This alert type is great if your website has lots of frequent travelers who check back regularly to see how things are going.
Having timely/real-time alerts on your homepage will reassure your communities that your project/organization is keeping the content up-to-date and actively managed, are being transparent about the project, and are doing your best to help keep the public informed, even if the alert content is not what commuters want to hear.
Best For:
Both urgent and long tail notifications, especially when your site has a lot of traffic. Closures due to weather or holidays are great examples.
Level of Complexity: Low to Medium depending on how many bells and whistles you add into it. For example, different color bars and icons coupled with an advanced scheduling component could push it well into the "medium" range, while simple and consistent visual coding of your alerts could be quick to plan and deploy.
Things to Remember:
Giving a user the ability to close alerts is very important to give them a choice to remove it during their visit. Additionally, deciding on the rules of if you want to show the same alert to repeat visitors should be a business decision considered during the planning and development.
Kick-Ass Pro Tip:
Similar to over texting users, having alerts always showing defeats the purpose and can desensitize users to the urgent nature of those the are indeed urgent, so make sure you let your home page alerts "breath" and take a break to give them some impact when they are activated.
---
Push Notifications
If you're new to the world of push notifications, these are the alerts that come integrated with the mobile apps you download to your phones. Push notifications do have some advantages over text notifications in that they can be branded with your logo, they can be activated in context with things going on with your phone (i.e. you start driving so an alert is then activated), and users can normally customize their notification preferences from with the app to only receive select push notifications related to their travel habits. Overall, they are the cream of the crop of in-phone alerts but do require that your organization invests in a thoughtful mobile app to "catch" the alerts when they are sent.
Best For:
All kinds of notifications, especially since a user can customize what types of alerts they receive (e.g. by urgency, by location, by project, by the time of day, etc.).
Level of Complexity: Medium to High
There are some cheap ways to get mobile apps online, but the quality and scalability of them leave a lot to be desired. If you're sold on the approach, find a digital partner who can help simplify the high level of complexity and build a system that makes sense for your organization, project(s), and communications team.
Things to Remember: Similar to text notifications, push notifications are not free either, but they are considerably less expensive (and sometimes free) if you have a smaller install base. This is great because upfront costs could be lower and prices can then be justified by a growing mobile app audience.
Kick-Ass Pro Tip:
Mobile apps can easily range from cheap to super expensive. It's worth your time and money to find a partner who understands how to build solid, scalable mobile apps and remembers to keep both platforms (iOS and Android) in mind to ensure that whatever they build can work for both audiences. This will require a larger investment to ensure that your app can grow and remain stable as different phones and operating systems are released and adopted. Also, be sure to talk with your digital partner about integrating all of the mobile content in your website's CMS to manage all of your content from one place and minimize the number of times you have to resubmit your apps to the app stores.
---
Fully-Integrated, Holistic Alert Systems
Why rely on one alert system when you can build one system to rule ALL of your audience's notification preferences? That's right, you read it correctly...ALL of them. This is what we consider to be the mothership, mission control of alert systems.
If you take today's technology, sprinkle in a solid digital partner and a thorough digital strategy it is very possible to build a custom notification system that allows your communications team to notify it's constituents about mobility issues across ALL mediums with the click of a button.
To build such a system it is important to think about the end in mind when planning your next project as any centralized notification tool will normally be powered by a custom content management tool (like the M-Pire Enterprise CMS) to capture the alert types and push them to all the right places at the right times. In most cases, your communications team can fill out one form to initiate a full-scale notifications plan. If you're interested in more details, please do let us know.
Best For:
Complex projects that will impact large communities, especially metropolitan areas (where the investment can be justified).
Level of Complexity: High.
Wrangling all of the communication channels listed above in one location takes a proper amount of discovery, planning, and execution. In our minds, this approach is 100% worth the investment and will pay for itself if your project anticipates a lot of closures and updates. The time (and worrying) required with a holistic alert system is incredibly less than managing disparate systems and allows your team to focus on more than managing spreadsheets of alert system logins and processes.
Things to Remember:
Avoid building this in a vacuum. Get your communications team in the room and let them help plan the tools and business logic that will power the system. This will not only reduce training and ongoing support, but also ensure that the tools, labeling, and logistics are contextual to how they do their job.
Kick-Ass Pro Tip:
Though it's technically possible to build a system like this with open source tools it is best to consider a custom option (like the M-Pire Enterprise CMS) to keep things clutter-free, guarantee your tools will be bulletproof, and ensure that your site can grow with (and beyond) any tools you integrate with for launch. Managing your website, your mobile app, and all of your notifications is VERY possible but requires a CMS that is high in flexibility and low in dependencies like 3rd party plugins and legacy systems.
---
Now it's your turn...
As you move forward in considering how to build or improve your project's alert system(s) it is important to remember that your users will have their preferences when it comes to what system resonates with them. Younger drivers may live on and prefer Twitter, where more seasoned (and potentially less technologically savvy) drivers might prefer email, visiting your site daily, or receiving texts. Regardless of the medium, continually consider and have empathy for your different travelers and provide them with as many options as possible to connect with your project's information. The level of communication and transparency you include with each project is what builds trust, reduces phone calls, increases forgiveness if/when something does go wrong and helps the communities embrace the changes that are coming down the road.
Go forth and help evolve your alerts & notification systems.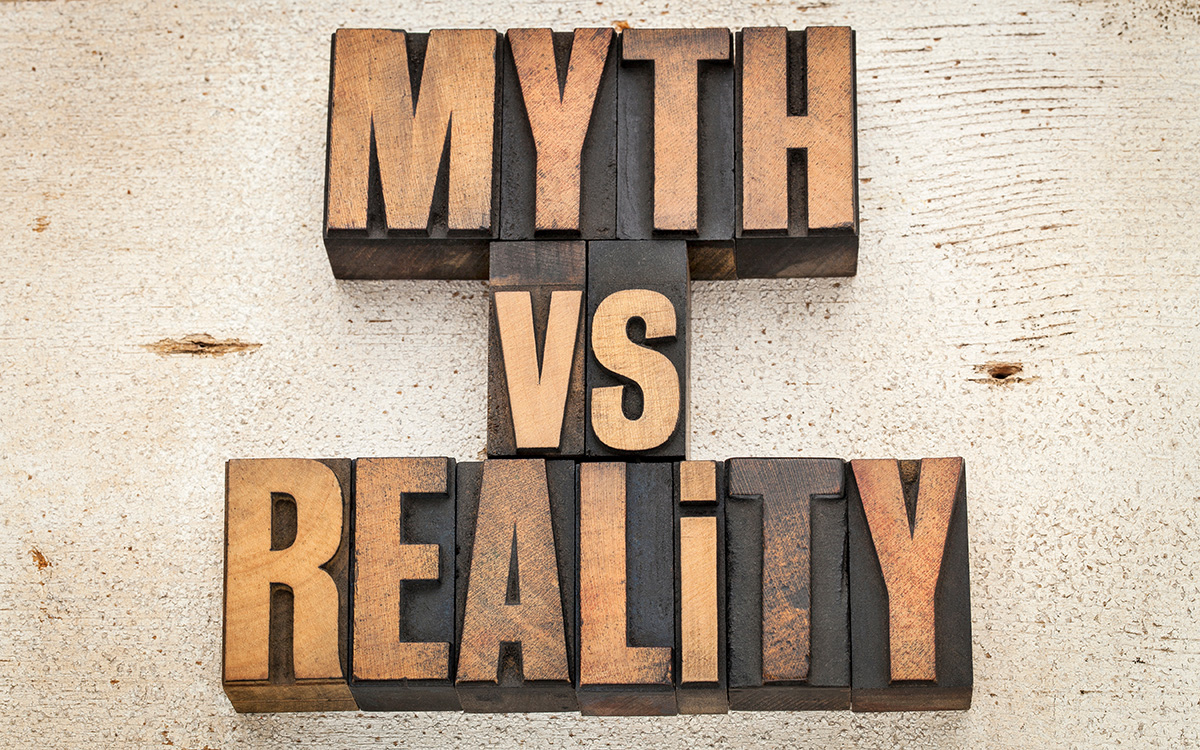 Lessons from the Trenches: Debunking the Myths About WordPress
WordPress has attracted much attention over the years as a popular and influential content management system. Unfortunately, with that attention comes a lot of misinformation and myths. Today, we're going to debunk the top 10 WordPress myths.
Read more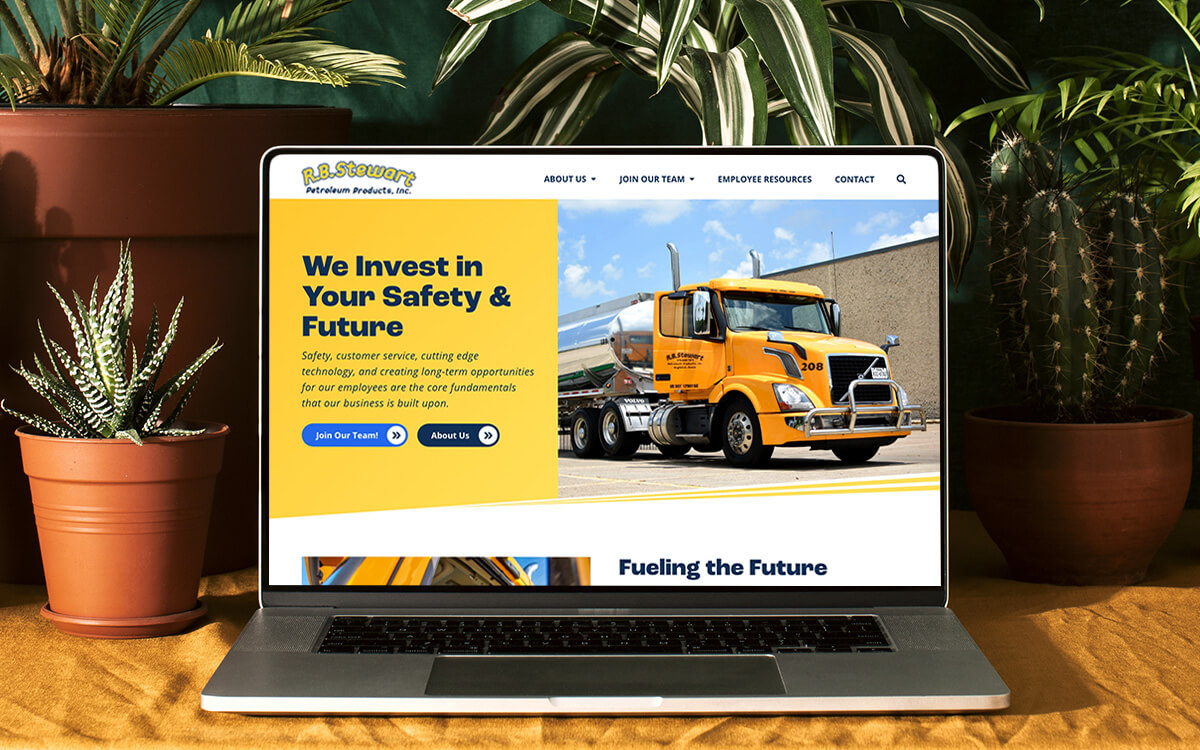 Fill 'Er Up! R.B. Stewart Launches New Accessible Website
Where does Buc-ee's fueling company turn when it's time to evolve its digital presence? You guessed it!
Read more