SXSW 2019: Key Takeaways From the Troop
South By Southwest brings professionals from across the world to our backyard to explore how technology continues to change our lives. This massive gathering provides us with an opportunity to think outside of our normal disciplines, network with leaders in our fields and come away feeling inspired and recharged.
In a vast sea of information, what did we leave SXSW with? Here are some of our reflections on the sessions and workshops our Monkees attended:
Don't Mess With Texas: Cyber Attackers Beware!
Speakers: Patricia Baumhart, Robert Hansen, Jonathon Morgan, Dave Sikora
Monkee: Jessica Canales
Companies will have to change the way they look at and prioritize security if they want to stop cyber attacks. Keeping client data safe should be viewed as a top priority—as important as protecting the company's monetary assets. The panelists predicted there would be increased regulation to protect consumers and their data, and that companies that fail to protect data will face stiff penalties.
The Intersection of New Formats in Media
Speakers: Jean Ellen Cowgill, Kasia Cieplak-Mayr von Baldegg, Nick Quah, Sara Fischer
Monkee: Savannah Solis
Broadening a company's reach through new media allows a business to be visible to users who are more tuned into culture and those who are more willing to try a new product or service. These users are on the cutting-edge of tech and are more willing to explore and spend their time adjusting to new tech rather than those who stuck with MySpace since 2004. Companies are doing this through podcasts, Facebook Live and other streaming platforms like Twitch.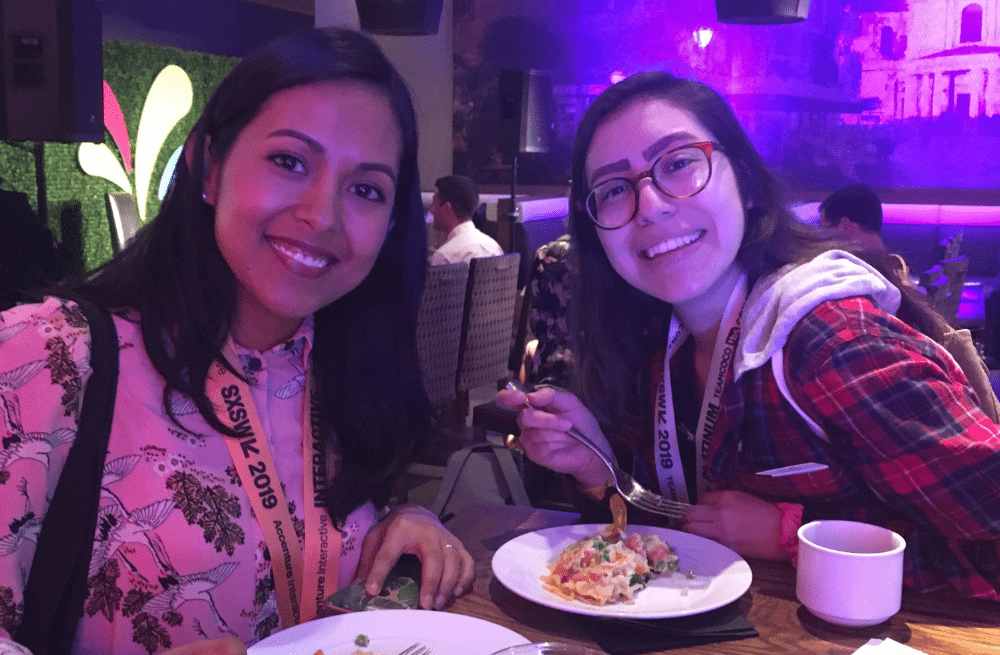 Feed to Follower: Creating Obsessed Superfandom
Speakers: Christa Carone, Tanya Dua, Vikki Neil
Monkee: Nicole Basham
Virality is not a strategy. You can learn more from content that underperforms than trying to replicate the posts that do well. Also, make sure that you are not over-relying on one platform. "When Facebook sneezes, we don't want to catch a cold."
Crisis Communications in the Digital Age
Speakers: Brian Synder, John Young, Beverly Jackson
Monkee: Melanie Hernandez
With consumers using social media for their daily news digests and more customers taking to social media to voice their concerns, opinions and experiences, it's important for brands to harness the power of social media and leverage these platforms in a way that helps them manage and mitigate a corporate crisis. Social media can be a helpful tool in preventing a crisis by locating early warning signs, actively listening to what customers are saying and getting the chance to talk to consumers directly. Brands need to be authentic, transparent and understand when it's appropriate to insert themselves into a conversation and when they should remain silent to avoid a spectacle.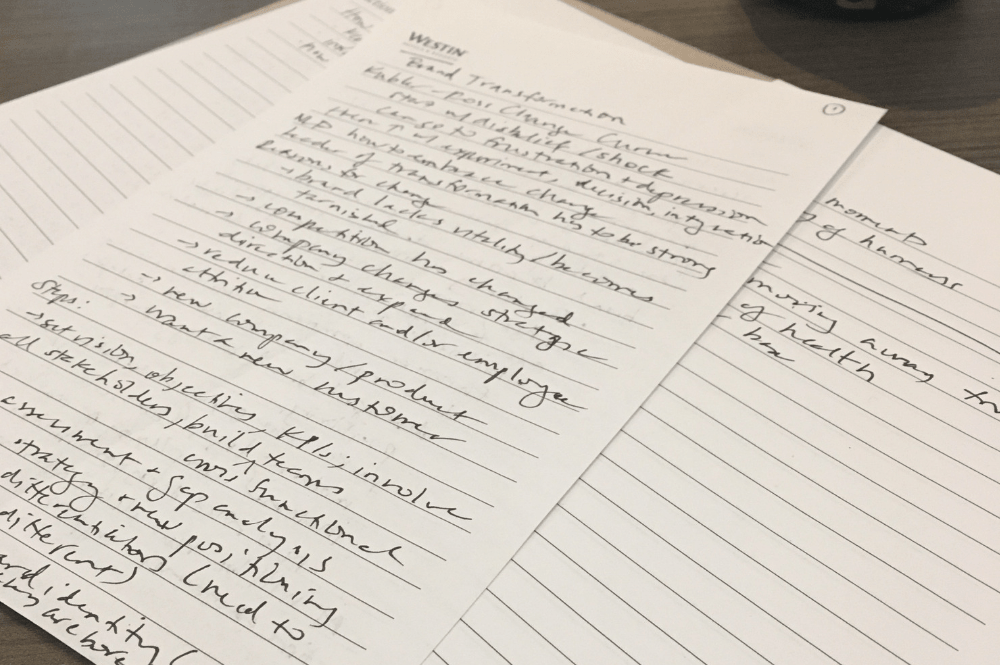 The New Consumer-Centric Approach to Insights
Speakers: Ryan Barry, Michelle Gansle, Tim Warner
Monkee: Yanira Leon
Right now, brands are faced with meeting the demands and needs of consumers who have higher expectations. Consumers now have more control at their fingertips and can purchase products whenever or wherever with the anticipation of getting their product within 24 hours. Corporations are now having to examine their data to reorganize and scale their company to meet the demands of their consumers.
Creating "Sound-On" Content in a Sound-Off World
Speakers: Tom Chirico, Sarah Gibble-Laska, Katie Keating, Emily Lanfear
Monkee: Nicole Basham
Have a "feed first mentality" when thinking about your content. Be as thoughtful about what you say in your caption as what you depict in your images and videos. Add a "Sound On" icon to video content to encourage scrollers to engage with your content. Worry less about brand recognition and more about creating those compelling "thumb stopping" moments since that will be more effective at reaching your goals. Move the lede to the first three seconds of your video content instead of putting the "a-ha moment" at the end.
How Standup Comedy Can Make You a Better Marketer
Speaker: Sara DeForest
Monkee: Juan Reyes
Comedy is a great way to connect with your audience and create a unique bond through your advertising instead of just being remembered as "another ad".
Designing Binge-Worthy Title Sequences for TV
Speakers: Lisa Bolan, Paul Kim, Lola Landekic, John Likens
Monkee: Savannah Solis
The art of making TV title sequences is not entirely to overshadow the show you're creating. There is a harmonious balance of generating a sequence that will represent the themes of the work but also not present the wrong message to the audience. Now that Netflix has implemented a "Skip Intro" button, Title Designers are thinking about how their work can evolve with the show for their audience to have a continued relationship with their design. Shows like Game of Thrones and Silicon Valley are two successful examples of this idea and also provide internet-worthy discussions as the series progresses.
How and Why We Need to Decentralize Social Media
Speakers: Dr. Larry Sanger
Monkee: Yanira Leon
We all use social media, but we don't control our data. These social media giants exert the use of our data and have exclusive rights to store data and do whatever they want with it. Dr. Sanger urged attendees to work towards a strategy that decentralizes data and makes it more open.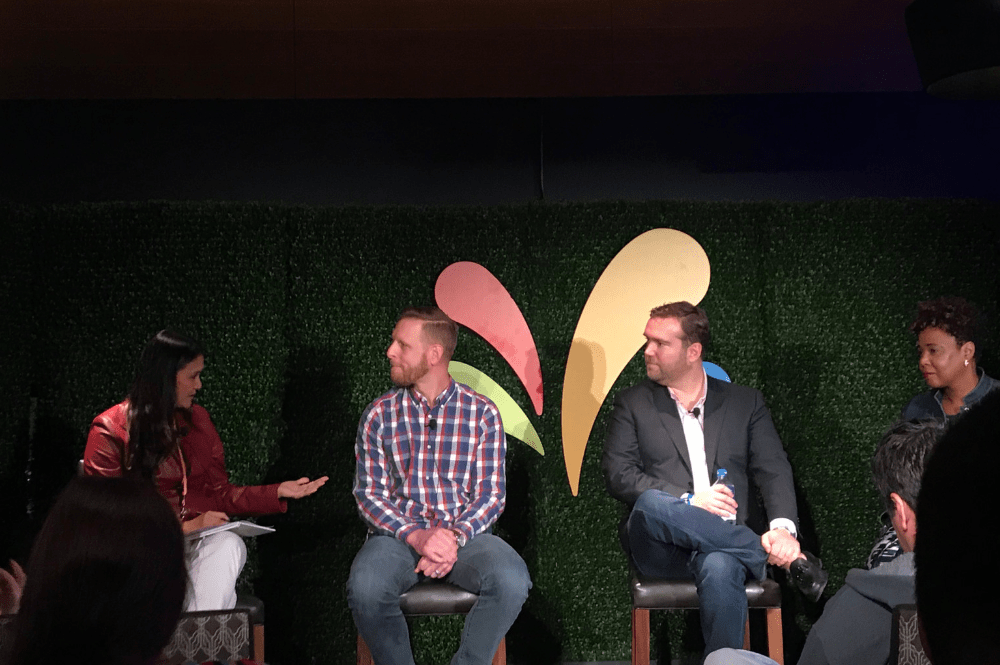 Design Thinking in Practice
Speaker: Mycall Elliot
Monkee: Jessica Canales
In the words of Einstein, "The framing of a problem is often far more essential than its solution". In this session, attendees were encouraged to think about products from the viewpoint of the end user. The design thinking process involves empathizing, defining the issues, brainstorming, creating mockups and then testing. By keeping the end user in mind throughout the entire product design process, companies can create better, more useful products.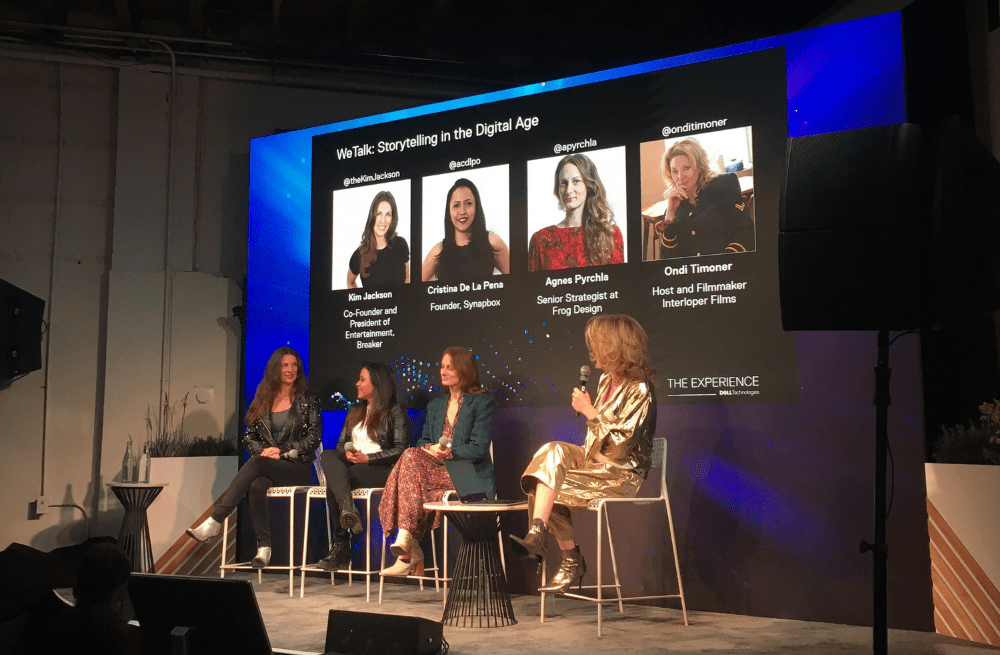 Influencer Marketing in 2025: The Future of Human Media
Speakers: Ryan Berger, Sarah Flynn, Gabriel Miller, Courtney Spritzer
Monkee: Melanie Hernandez
With new technologies, individuals are now able to spread messages much faster and at a larger scale than ever before. This has given rise to influencers around the world who are becoming more important in the marketing industry. As more and more brands turn to form partnerships with influencers, it's crucial that they develop a 360 campaign that assesses the influencer's audience, location, growth, metrics and history to ensure authenticity and maximum impact. Brands should look to establish a long-term relationship with their influencers, not short-term (i.e., one post). There must be a fully developed strategy before a company decides to dive into influencer marketing. Looking forward, it's important to be aware of how the popularity and relevance of platforms are shifting so that brands can still provide one on one connections, direct contact and exclusive content the followers/customers/consumers/fans so eagerly want.
All the Monkees are now back at our desks, resting our tired feet and wishing tacos would fall from the sky on a regular basis.
We can't wait to use all that we've learned to help our clients continue to evolve. Until next year, SXSW!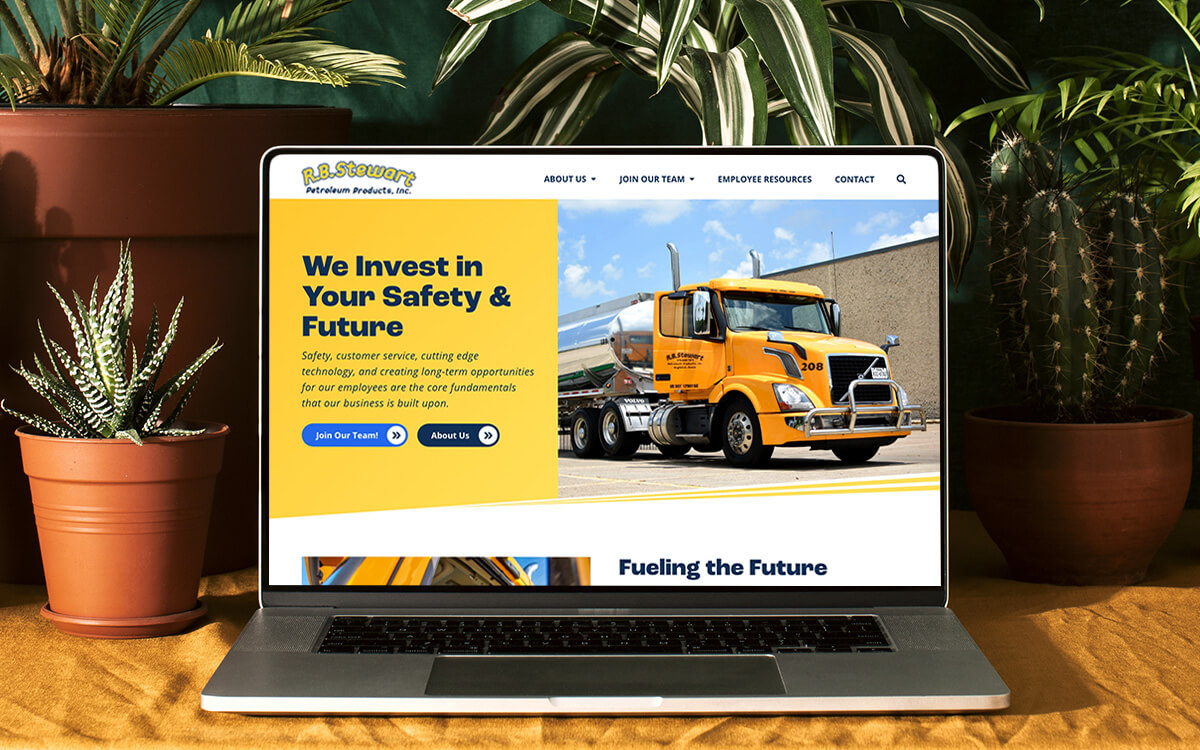 Fill 'Er Up! R.B. Stewart Launches New Accessible Website
Where does Buc-ee's fueling company turn when it's time to evolve its digital presence? You guessed it!
Read more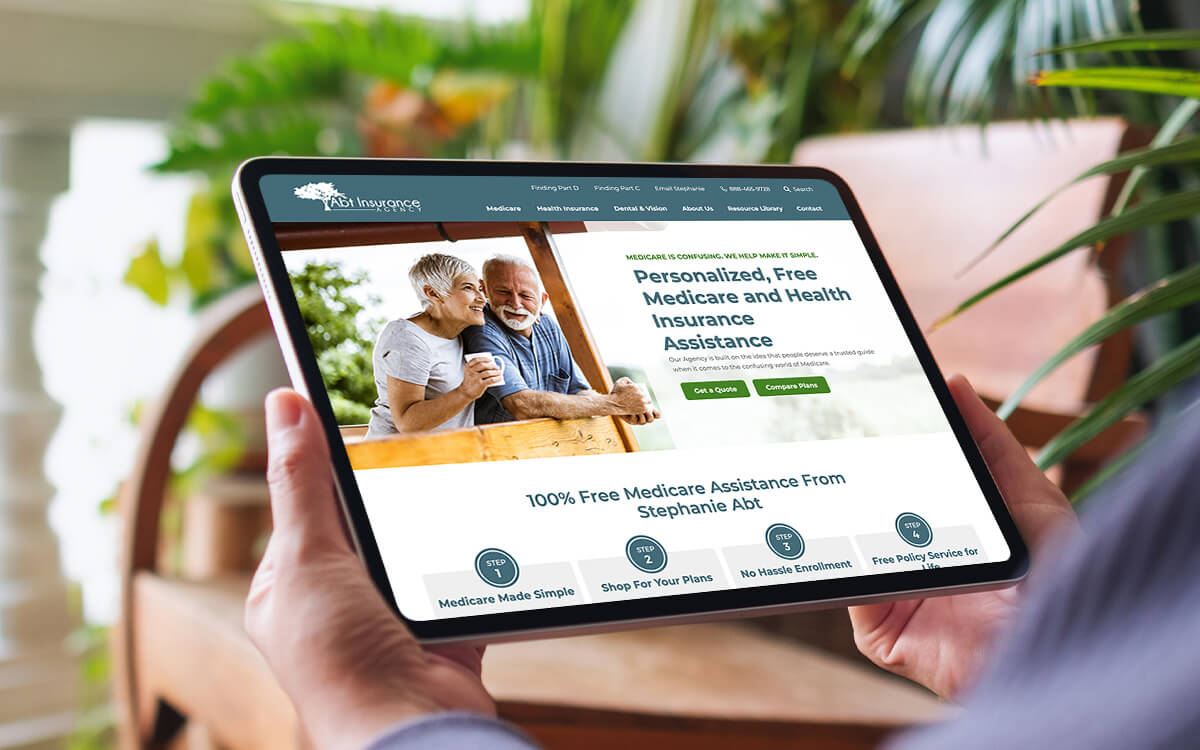 Mowgli Helps Abt Insurance Escape the Digital Jungle
Abt Insurance was built on the idea of trust when navigating the world of insurance and expect the same from their digital experience. Monkee-boy has that covered!
Read more