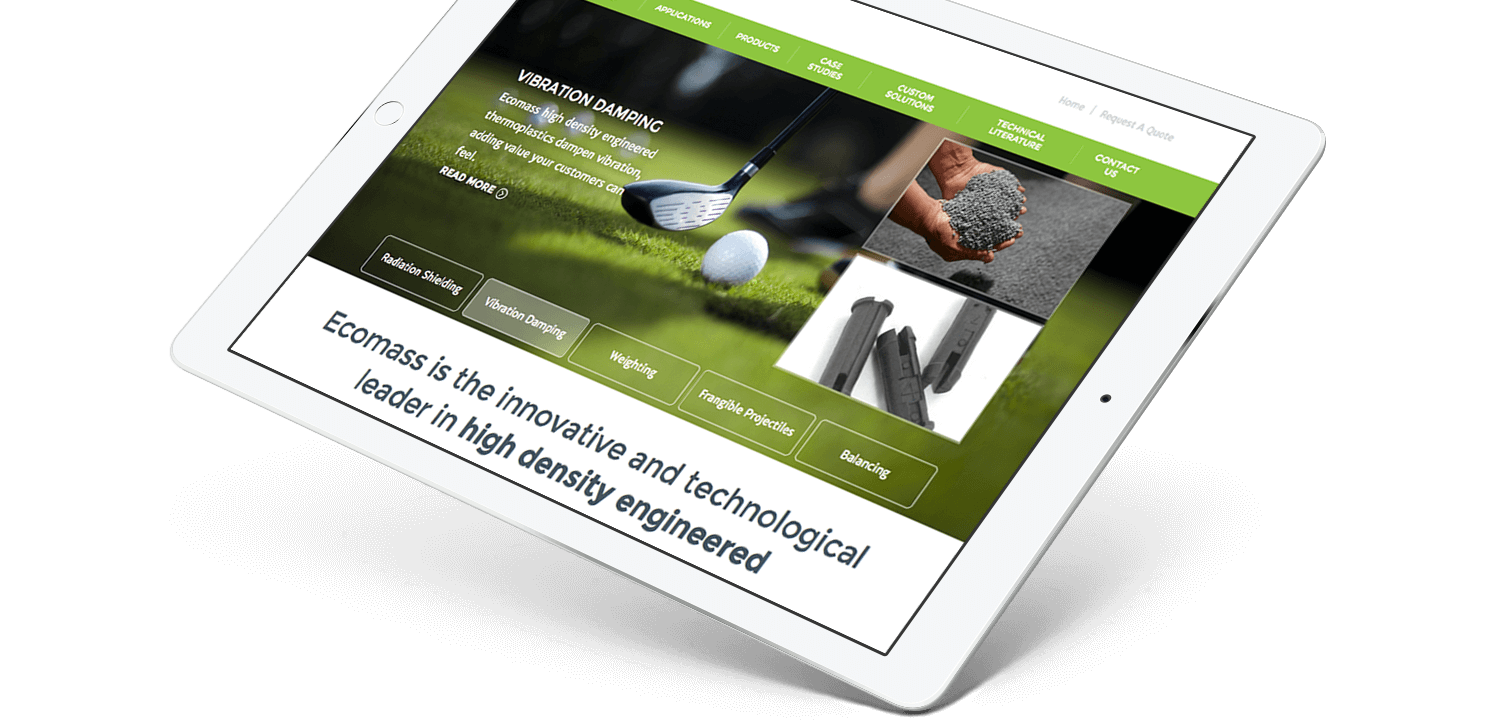 Visit the Site
Ecomass Technologies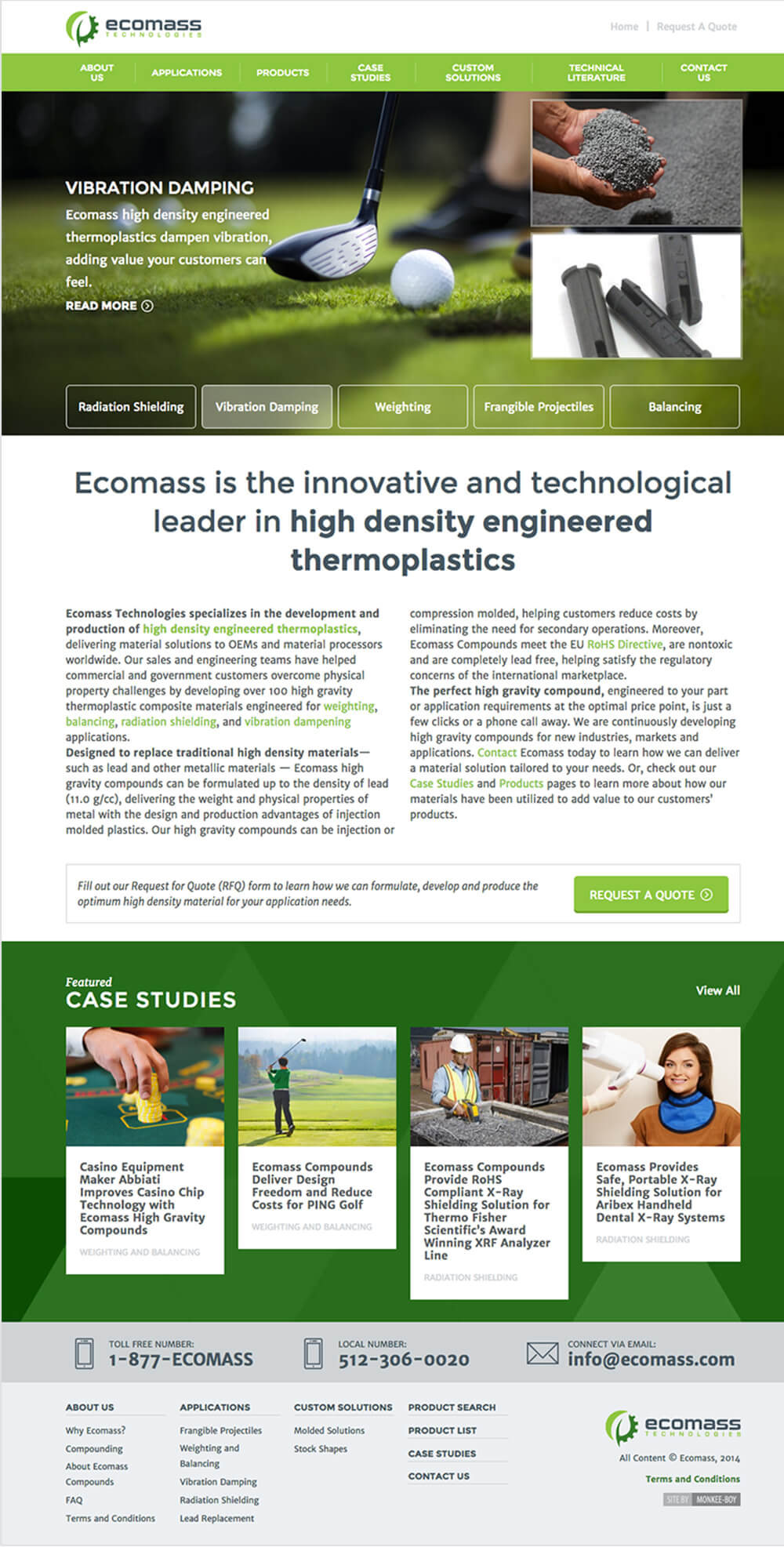 About Ecomass
Ecomass Technologies has been delivering innovative solutions through advanced composite materials and engineered thermoplastics since 1998. With a history of working with government and commercial customers to overcome physical property and material challenges to meet their application needs, a new, fully responsive site was mission critical to national and international growth.
Diagnostic Strategy
To create the necessary blueprints for success, Monkee-Boy worked closely with Ecomass stakeholders to ensure all requirements were cataloged, accounted for, and integrated to meet the goals of the business and audiences.
WordPress Development
After assessing Ecomass' overall needs, it was determined that WordPress would be the best technology for the project. Through WordPress's easy-to-use interface, the client could easily manage all of the site's content. Wordpress also enabled Monkee-Boy to build custom content tools for Ecomass to manage its blog and other standardized content.
Custom Product Search Filter
To help prospects find the perfect material for their needs, Monkee-Boy developed a fully custom product search to easily filter, investigate and select the perfect product.