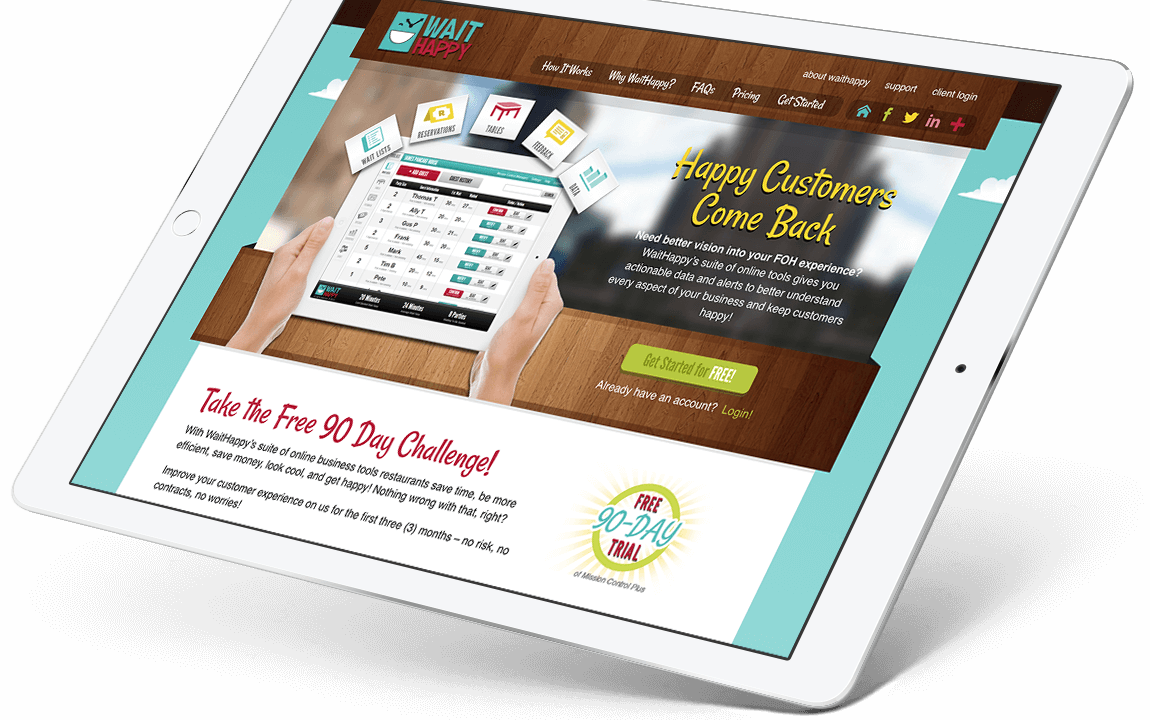 Visit the Site
WaitHappy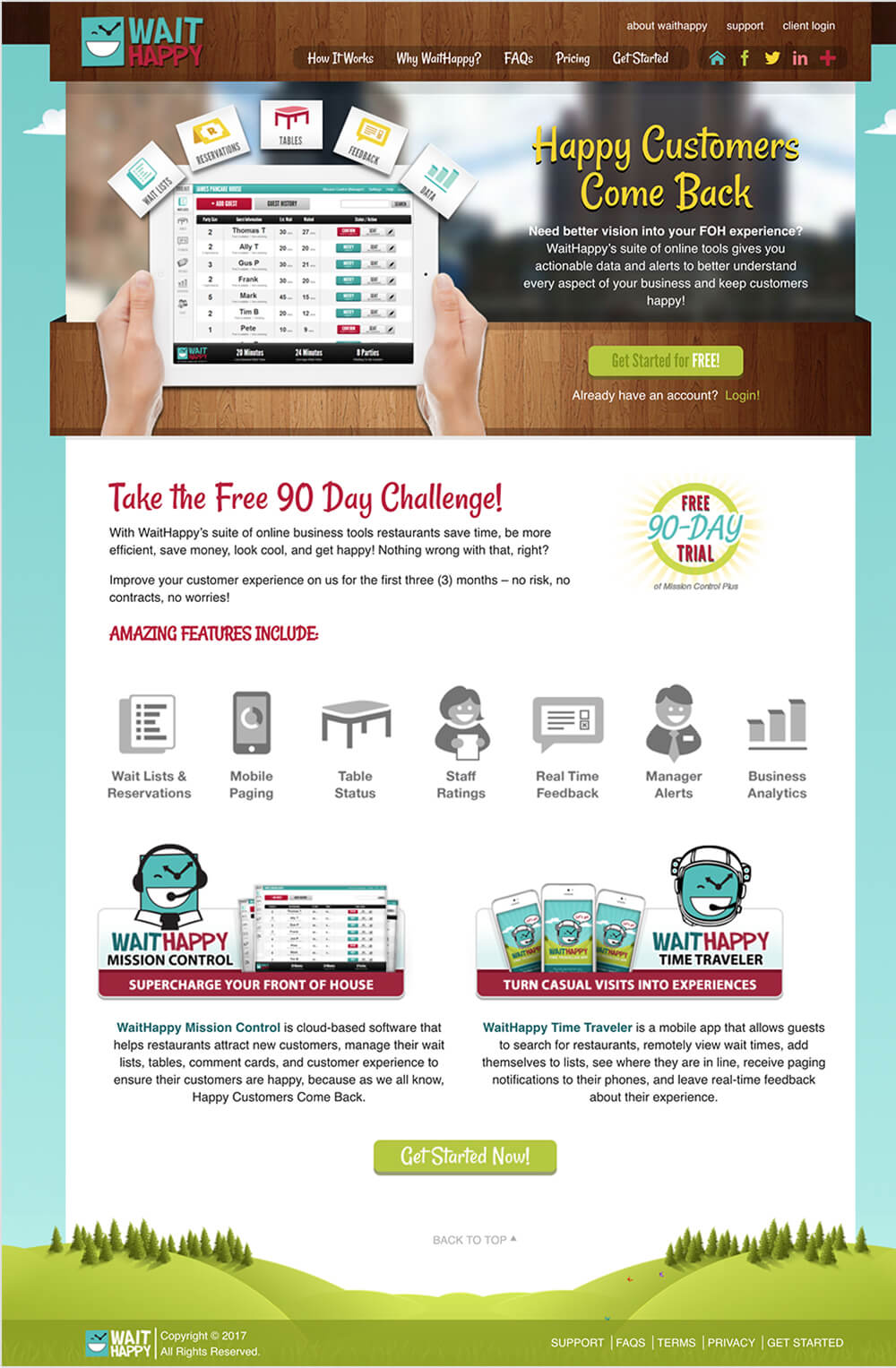 About WaitHappy
WaitHappy, an Austin startup, was a company with an idea: the customer experience at restaurants could be better. To help execute the master vision, Monkee-Boy designed and developed their full suite of cloud-based business tools for restaurants, as well as a mobile app that streamlines the wait list process for patrons
Diagnostic Strategy
Getting a new business off the ground requires a lot of research and planning. Leave it to Monkee-Boy's diagnostic strategy to dig in deep and create a holistic blueprint for the site, the mobile app, and marketing strategy.
Advanced Integrations
Great products need great technology. To help supplement the core code base of the WaitHappy system, Monkee-Boy harnessed the power of Twilio, Urban Airship, Recurly, MailChimp, and many other products to put together the perfect package.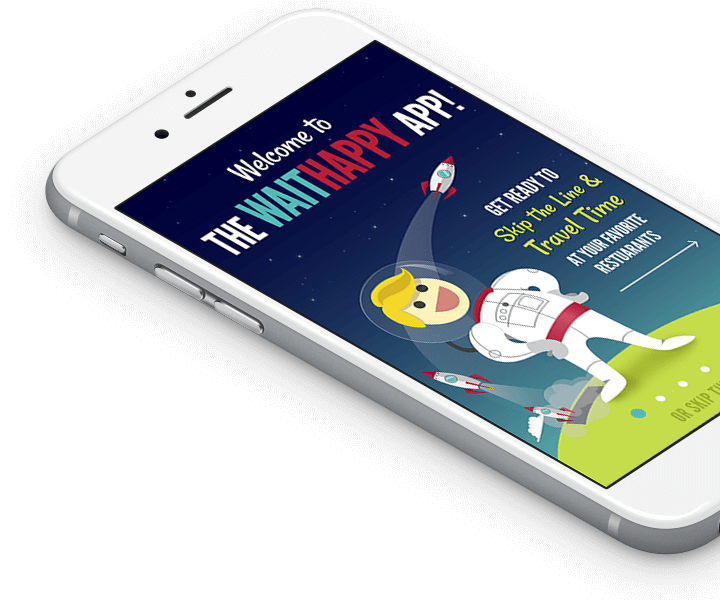 Mobile App Design + Development
From a user standpoint, the goal was to easily allow users to view wait times at existing restaurants, add their parties to the list, view where they were on the list, and then get notified directly to their cell phone, removing the need for those pesky pagers.
Custom Product Design + Development
WaitHappy required a fully custom CMS the allowed restaurants to setup and build their business settings and rules. Through it, owners could create their table setups, seating charts, hours of operations, and management notification rules.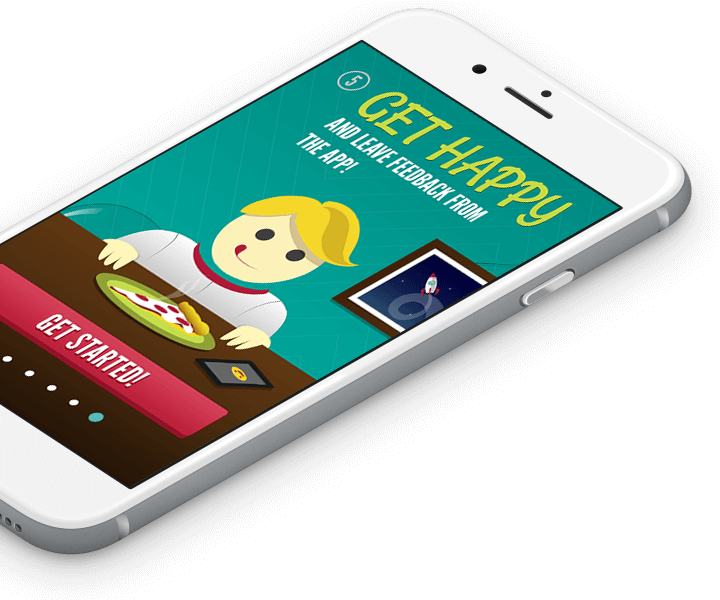 Elegant Notification Degradation System
To help onboard as many users as possible to their mobile application, Monkee-Boy developed an elegant notification system that allowed users to be notified by push notification. If the user did not have a smart phone, or the app, users could also be notified by text alert. Through this approach, it reduced the friction associated with app and product adoption