OpenAIR Competition: Texas Fair Defense Project Case Study
This year, the Monkee-Boy team signed up to do the OpenAir challenge hosted by Knowbility. OpenAir is a six week volunteer program in which a web team is paired with a nonprofit to help redesign their online presence from the ground up, followed by two rounds of accessibility-focused judging by Knowbility. In our case, we were paired with the Texas Fair Defense team to redesign their brand image, logo, and website.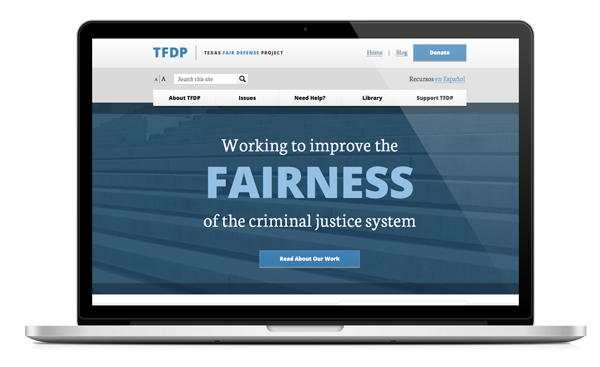 The Texas Fair Defense Project (TFDP) is a nonprofit organization based in Austin, Texas that works to improve the fairness of Texas's criminal courts and ensure that all Texans have access to justice. They use their web presence as a means to accept applicants for their assistance, take donations, provide expertise and public policy resources, and educate criminal defendants about their rights. The existing TFDP website had many aspects the client was unhappy with, including a dated brand presence, lack of accessibility for their users, and difficulty updating and maintaining their content. Because of this, the Monkee-Boy team set out to create a responsive, highly accessible web and mobile presence with the Wordpress CMS, so the client can easily update and maintain the most frequently changing content. Monkee-Boy also rebranded the company logo and color palette, which included new business cards and letterheads.
The Process
1. Identity
The Monkee-Boy team started with the identity rebrand, which was intended to set the visual tone and aesthetic for the entire rest of the project. The previous TFDP logo was blue and taupe, with a bold but approachable sans serif font. To modernize it, and to incorporate the acronym Texas Fair Defense Usually goes by (TFDP), Monkee-girl Autumn Hutchins created a new logo with a more modern and serious typeface, and a fresh and current color palette that still contained a nod to their previous blue. We also provided a revised brand guideline doc for reference. Aside from the logo refresh, Autumn provided a Facebook skin, business cards, and a letterhead design.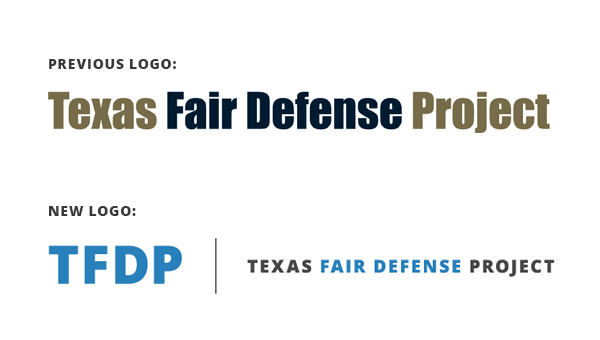 2. Wireframes & Site Architecture
Prior to beginning the wire-framing process, Monkee-Boy meet with the TFDP team to establish messaging, target audience and what primary challenges they faced with their previous website. The main challenges the team mentioned are as follows:
TFDP works on a range of issues many of which focus on every-day, ordinary injustices. For this reason their work is often overshadow by other events in the media.
The TFDP website is really a resource for three different audiences: people neededing assistance, donors and other legal professionals looking for documents.
TFDP is part advocacy group and part law firm, their new website needed to establish their mission while also portraying them as professional, effective experts.
The TFDP website hadn't been updated in several years which has portrayed them as low-tech, outdated and possibly amateurish.
Armed with known pain points, Monkee-girl Stephanie Cain started the site redesign with fresh wireframes that addressed these issues. The wireframe process helped us establish functionality, content needs, and how the many views of the responsive design would integrate. She also used this phase to establish user flow through the site and identify any potential user experience pitfalls. Here is where the Monkee-Boy team tested and planned their usability and accessibility improvements, such as a font size changer, column shifter, Spanish language accomodations, web forms for requesting assistance, and easily filtered categories for the PDF resources.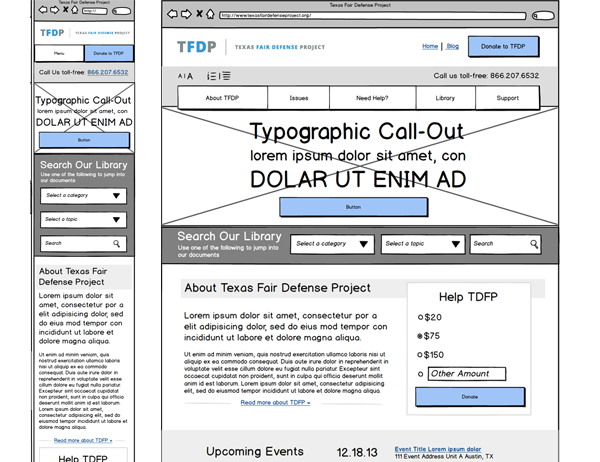 3. Site Design
The site design was primarily created by Autumn to reflect the new brand standards as well as best practices for a responsive, modern website. She kept the aesthetic clean and open, with large font and comfortably sized buttons for use on a touch device. TFDP didn't have many images, and also did not want stock imagery that could potentially distract from their messaging, so the site was designed to focus on typography and color for visual interest.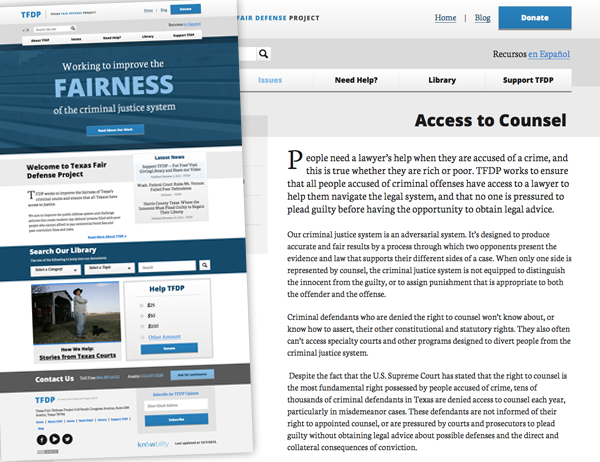 4. Development
The site was developed by Monkees Sarah Higley and James Fleeting. They worked on developing the responsive site in Wordpress, as well as implementing much of the advanced functionality, such as the donate widget, resources library, newsletter signup, and blog. The bulk of the content was loaded into the site by Monkee Jessica Canales, and Stephanie Cain and Nikki Clark assisted with loading resources and design & browser quality assurance checks. Check out the video below to get a full tour of the new TFDP site, or view the site for yourself at texasfairdefenseproject.org.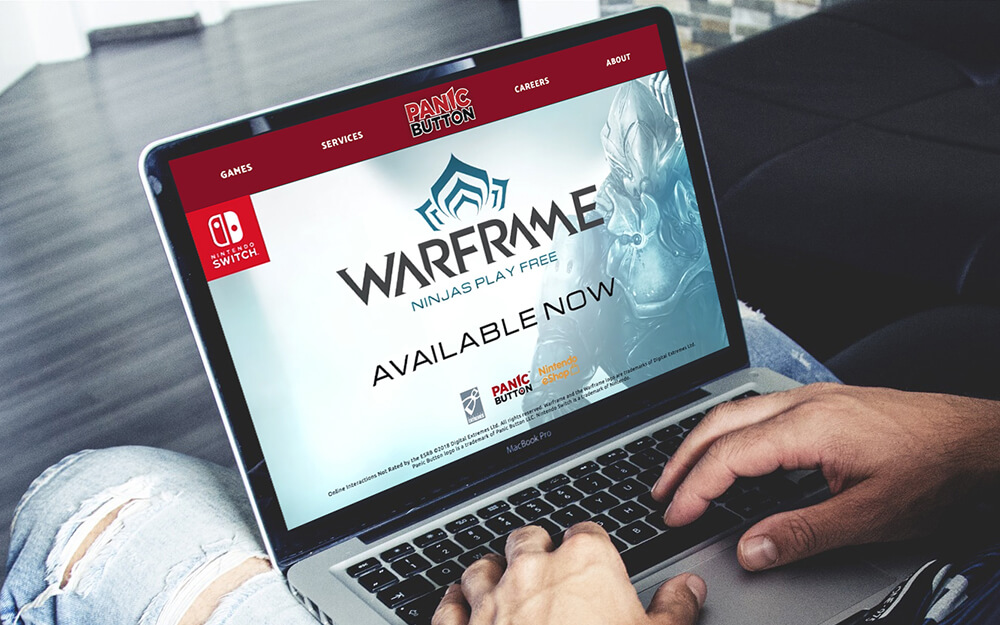 Don't Panic! — Panic Button Just Has A New Website
When two Austin, TX companies partner up, dreams can come true! We were lucky enough to work with Panic Button on their recent website redesign, and we're delighted to announce it's live to the world!
Read more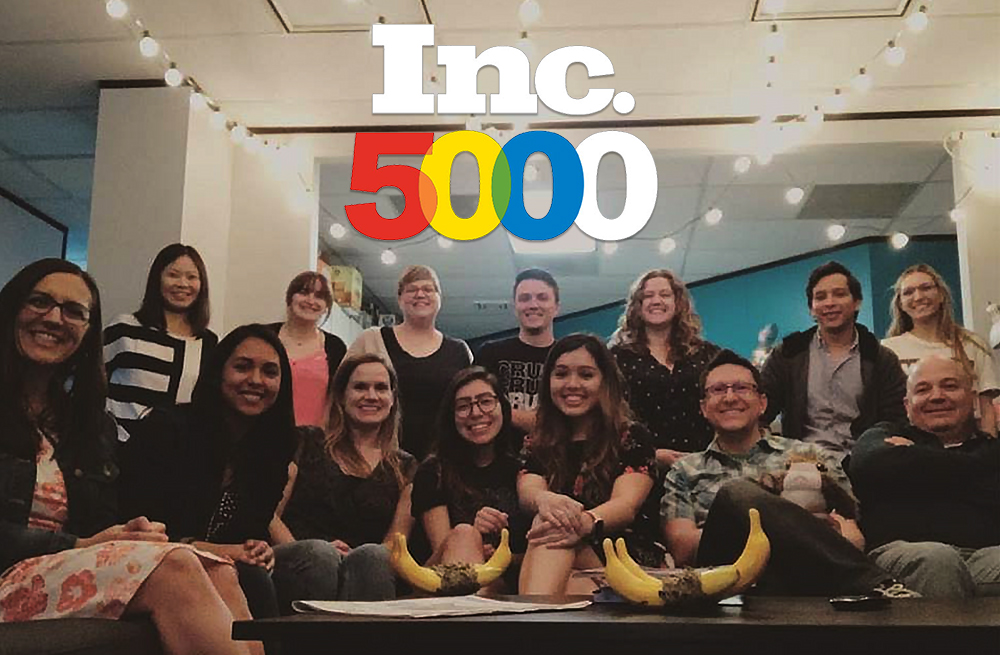 Monkee-Boy Named to Inc. 5000 Fastest Growing Companies
The Inc. 5000 list is a unique look at America's most successful companies in its most dynamic segment — independent small businesses. Guess who made the list this year...
Read more