Web Accessibility Road Map
Monkee-Boy Web Design, Inc. (Monkee-Boy) is committed to ensuring that the information and technology it creates or provides in conducting its activities is accessible in accordance with applicable law (including Sections 504 and 508 of the Rehabilitation Act of 1973, as amended, and the Americans with Disabilities Act of 1990, as amended.) In addition, Monkee-Boy endeavors that web-based content adhere to WCAG 2.1 level AA.
Conformance status
The Web Content Accessibility Guidelines (WCAG) defines requirements for designers and developers to improve accessibility for people with disabilities. It defines three levels of conformance: Level A, Level AA, and Level AAA. Monkee-Boy's website is partially conformant with WCAG 2.1 level A.
We are actively working to upgrade portions of our site that are currently not accessible and will continue to do so moving forward to reach and sustain accessibility conformance.
How we support accessibility
Monkee-Boy takes the following measures to enable accessibility practices:
Incorporating accessibility as part of our mission statement.
Investing in continual web accessibility training for our staff.
Educating prospective clients and the greater community on the value of web accessibility.
Assigning clear accessibility targets and responsibilities to further the company's shared knowledge.
Recommending the inclusion of web accessibility as a requirement of every project.
Employing formal accessibility quality assurance methods for all client sites and recommending ongoing web accessibility conformance testing to ensure the highest level of ongoing inclusivity.
Our roadmap to greater inclusivity
Monkee-Boy's website is currently undergoing a partial redesign to deliver a more inclusive online experience. Monkee-Boy's goal is to deliver an experience that meets or exceeds the WCAG 2.1 Level AA guidelines by the end of Q4 2022. The following is a list of planned activities and estimated delivery:
Redesign Non-accessible Elements: Q3 2022
Development Initiated: Q3 2022
Development Completed: Q3 2022
Testing & Quality Assurance: Q3 2022
In-person testing with Knowbility: Q4 2022
Estimated Launch: Ongoing rollout of new features as they are completed and tested
Accessibility testing regiment
Automated & Manual Testing & Issue Resolution:
In-person Accessibility Testing:
No in-person testing with disabled users has been completed at this point. On completion of automated and manual testing, Monkee-Boy will be working with Knowbility for in-person disability testing.
Testing Frequency:
Ongoing accessibility testing of the Monkee-Boy.com site is provided as time allows when Monkee-Boy is not helping other clients improve their inclusive experiences.
Compatibility with browsers and assistive technology
Monkee-Boy's website is not compatible with:
Web browsers older than 3 major versions
Any version of Internet Explorer
Mobile operating systems older than 5 year
Some assistive technology - as part of Monkee-Boy's commitment to accessibility, its development team has developed a list of items that are not compatibility with the most common assistive technology. These items are fixed, tested and deployed on completion.
What the world needs to now, more than ever, is a web that is easy-to-use, welcomes those of all abilities, and allows us to navigate the new world order as efficiently as possible. In this article, we'll explore how COVID-19 might just be the catalyst we need.
Read more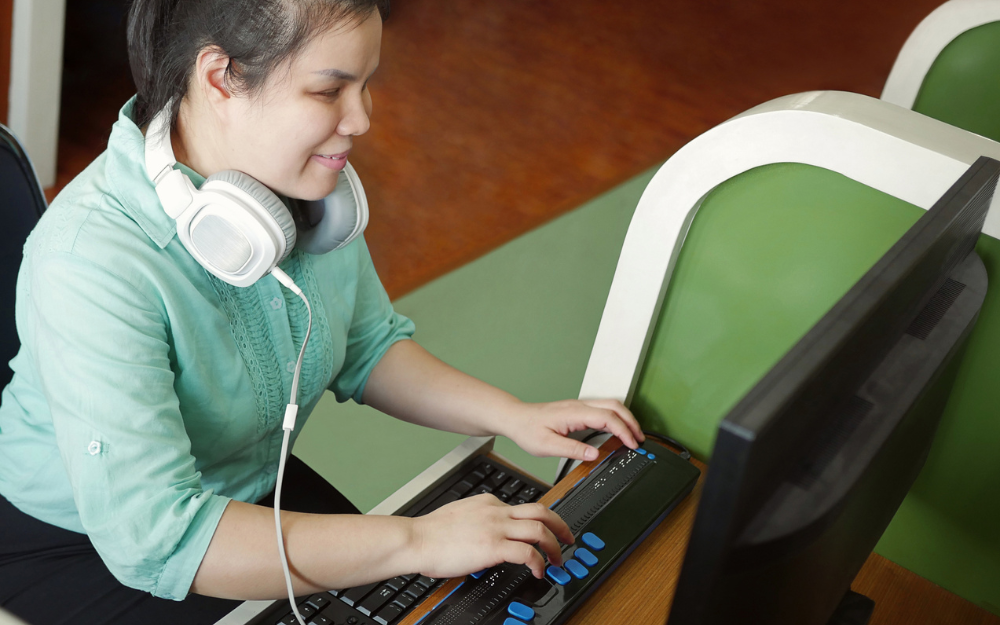 New year, new site? If 2023 the year you're planning for a website overhaul or upgrade, this article will help unpack why we believe web accessibility should be a core requirement.
Read more