Our Approach
We believe there is a better way to build websites that get results. The consistency of the results we get for our clients is rooted in the process we follow and wholeheartedly wanting to build a better web for everyone. Here are some of the highlights.
Diagnose first. Prescribe second.
We're not going to tell you how we'll help solve the web until we thoroughly understand the challenges at hand and can come to the table informed. Every Monkee-Boy project includes an in-depth Digital Diagnostic. We'll provide research into your stakeholders, business and user goals, competition, the needs, the wants, the nice-to-haves, and any other plans on the horizon. We listen, we teach, we laugh, we cry (because we're laughing so hard), and we collaborate with your team to establish the project parameters. Once the project is well defined, and all ideas have had a chance to flourish, we'll build a comprehensive digital playbook for your business.
Develop thoughtful, forward-thinking solutions.
At Monkee-Boy, we can't see the future, but our team can literally see around (digital) corners. We've been in business since before Y2K (remember that?) and have seen just about everything at least 2-3 times. As such, we will guide you and help you avoid any pitfalls that might arise one day, one month, and one year after launch. Additionally, we'll help develop a solution that both empowers you and protects your investment.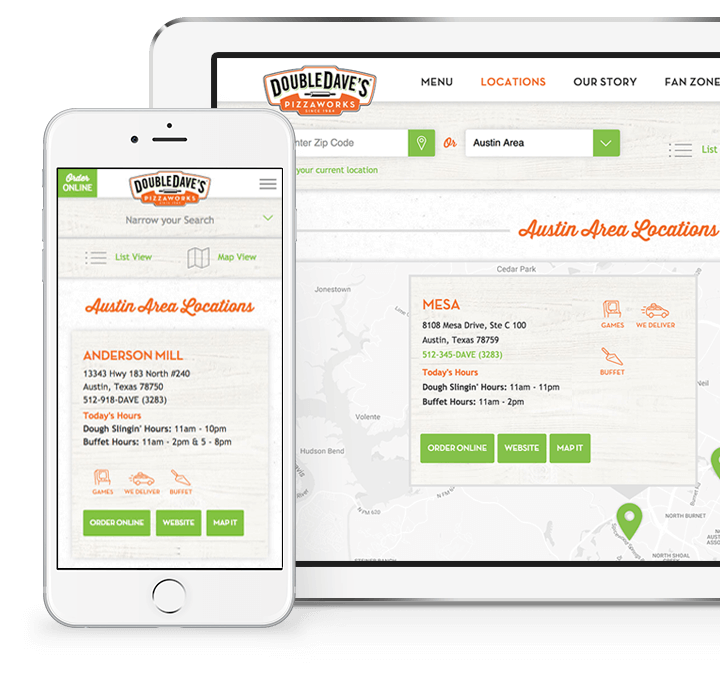 Attack with killer creative.
Not sure what else to add here, outside of, it's killer web design like "James Bond, License to Kill" killer. Our award-winning, creative team based in Austin is top notch with over 40 years of collective experience working with small businesses, start-ups, non-profits, and Fortune 500 clients. All web designs are fully responsive to all devices, support and lead your brand, will set your business apart, and are guaranteed to get results.
We've worked with some of Texas's smallest beloved brands, helped local start-ups navigate the digital jungle of stealth mode-to-IPO, and even helped international Fortune 500 companies evolve their digital brand into further world domination. If your business falls in there somewhere, we can help you too.
Be pragmatic about technology.
One of our first promises to you is that we will not suggest anything your business doesn't need. Our role here is to be your trusted advisor and digital partner – not your vendor. When you succeed, we succeed – it's that simple. As your partner, we will help you find the solution best suited for your goals, users, and budget. We'll help you weigh the pros and cons of different approaches and find the appropriate balance for your needs. This will create a better experience for your team as you make changes long term. Of course, we'll always be there if you need us for additional web support and maintenance.
Be honest & transparent.
To be honest (see we're already doing it), the only way to build trust in a relationship is to earn it each and every day. This starts with honest conversations, transparency, and ensuring we're a good fit for each other. Truthfully (see there we go again), we may not be the right fit for your project and that's OK. Our ideal clients are those who appreciate quality, understand the value of the research, believe in the power of the web, and believe it is worth investing in the web because it can result in unimaginable rewards. If this sounds like you, let's chat.
Show people that we care.
At Monkee-Boy, there is nothing more important to us than showing sincere appreciation for our clients and employees. We love what we do and love working with great people and it shows in both our work and the smiles on our faces. We strive to work with like-minded businesses that value long-term relationships, quality, and treating people fairly. If you feel we are a good fit for your project, you will see that we care each and every day in our approach, our candor, and our work – oh yeah, and in our gift bags too!