Search Plus Your World: Google's SEO Game Changer
In case you haven't already heard, Google has drastically shaken up SEO with the release of Google "Search Plus Your World". The search update integrates the new social network Google+ with good ol' Google search results. Now, when users search a term in Google's search engine the real-estate above the results list, to the right of the results (previously ad space) and under individual results will be populated with Google+ data.
The update was released last week and seems to only be active part of the time. So I've captured a search query with Google's personal results filter turned on and off to better illustrate what this change means to overall SEO.
Logged In/Show Personal Results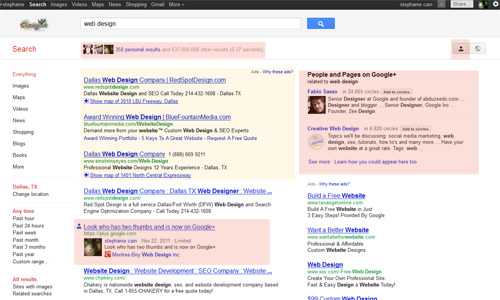 The default setting when you are logged into Google populates personal results all over the page. Viewers receive a list of Google+ profiles from their circles related to the search terms shown above the search results. To the right Google highlights global Google+ people and pages they think are most pertinent to your search terms. Finally, mixed in with the results are posts from your circles that directly relate to the terms searched.
Logged In/Hide Personal Results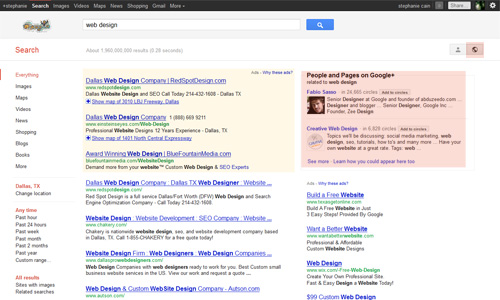 Here I am logged in to Google but I have clicked "Hide Personal Results" on the top right. All circle related content is removed from results, but Google's top people and pages related to the search terms are still shown. These same results are shown when I am not logged in.
As Google remains the most popular search engine to date this in turn now makes Google+ the most visible social network in search. A lot of criticism regarding the fairness of a search engine promoting its own social results has been circulating, but Google is standing by its decision. Marketers have no choice but to follow Google's lead and get their brands represented as soon as possible to keep up with those already on Google+.
Want help to quickly create and optimize your Google+ brand page? Contact Monkee-Boy to strengthen your Google search coverage!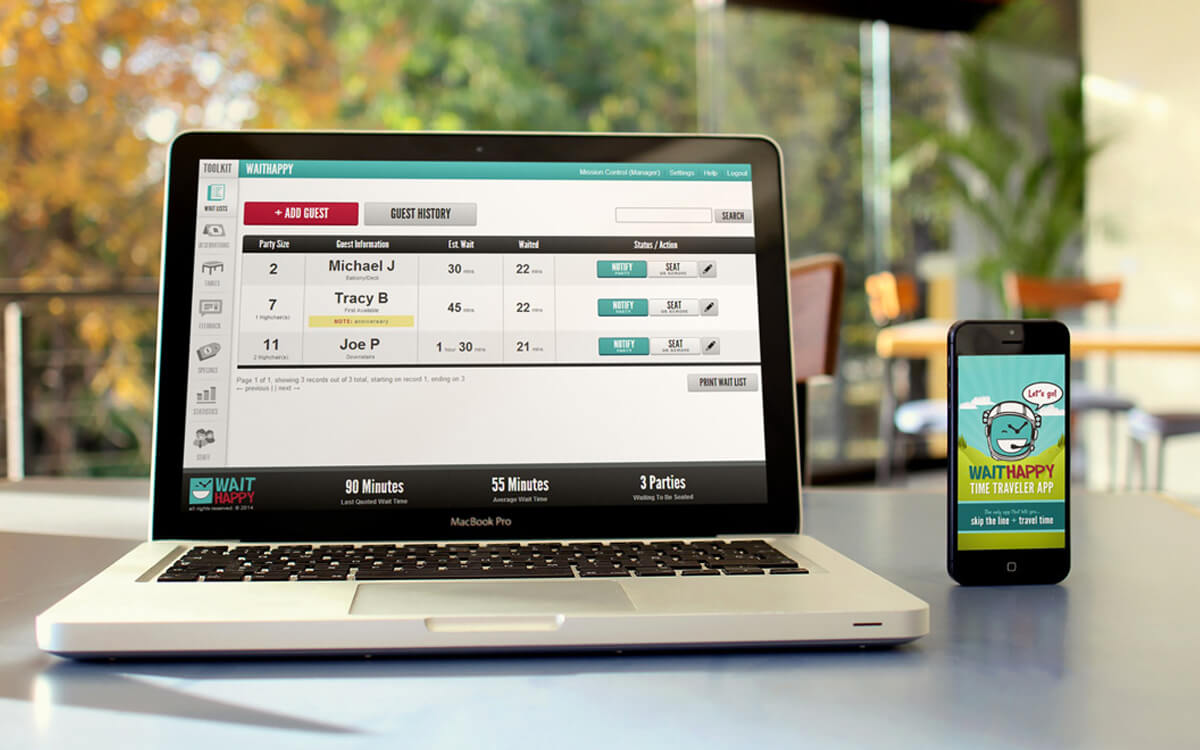 Four Tips For Hiring a Good SEO Firm for Your Business
In today's SEO climate, where Google penalties can result in all of your web pages getting removed from search results, hiring the wrong SEO company can have disastrous implications on your ability to conduct business.
Read more
Why Going Viral is a Weak Goal (And Tips to Go Shareable)
Do you remember Zack Danger Brown's potato salad Kickstarter? I recently received a message from Kickstarter asking me to either change or confirm my address so that I could receive my reward (a photograph of Zack making the potato salad) for pledging $2.00 to the campaign. In case you forgot (I did), Zack's potato salad Kickstarter went viral this past July. What started out as a joke raised over $55,000 in just 30 days.
Read more