2018 Predictions from the Top
If there is one digital truth, it is that change is coming.
The environment, the technologies, design trends, our users and their needs…the list goes on — constantly evolving. It's been this way since the late 90's... heck, it's why we love our jobs and is what keeps things exciting around here!
It seems to be evolving, however, at a faster cadence with each year due to the quantity and quality of talented digital experts who continue to push and break the molds of what was cutting edge just weeks and months ago.
As we move into the new year, we felt it would be fun to shake the crystal ball up and make some predictions on what might be in store for our industry for 2018. Here's what the tea leaves tell us...
Prediction 1: A continued exodus from "one-stop" shops and tools.
This is an exciting one as we fully subscribe to and apply the philosophy of "use the right tool for the job". Plain and simple. This year, we anticipate more businesses will realize their goals require specialized tools (and partners) for their unique challenges. Some examples...
Specialized vs generalist agencies
Many businesses have moved to an integrated agency where digital is a service offering, but not really a core competency. They may have 1-2 staffers who understand parts of what "digital" truly is and how it works tactically, or have built a couple of sites on the side, or maybe even just a project manager who herds a cast of single discipline contractors to present the facade of a digital competency. Sure it's easy to have one person to call and one bill to pay each month, but the results are historically indirectly proportional to the convenience of getting all of your business services from one partner.

We consistently see web design, web development, and digital marketing services like SEO bolted on as a service. Check out almost every hosting provider out there – they should be hosting not designing your website. Check out every e-commerce provider like Shopify, BigCommcere, and Volusion.
It's easy to see how this happens... businesses constantly get asked if they do "X" and then thing, well let's fake it until we make it… uh, no. Your business is too important! Businesses are seeing the value of having a true digital partner and understand it is truly what is required to meet their online goals.
Holistic business / member management systems
Related to generalist, integrated agencies, in 2017 we witnessed and helped a lot of other businesses (especially non-profits) rescue their website from their integrated "business management" systems.
The systems work well-enough for managing other parts of their business like lead generation, donations, or member/association tools but their web needs were not being met and their hands were tied way more than they should be. Heck, we even recently saw one system where the web component of the larger system didn't allow the organization's website to be mobile-friendly. Seriously!?
In 2018, we fully anticipate more businesses will see the value in using the right partner and tools for the job and see the return on their greater investment. Whether it be an all-inclusive agency or canned system for a specific industry, we've already seen the writing on the wall here.

If you're one of them and want some help, please let us know!
Prediction 2: The return of elegant, single-point solutions.
Have you ever tried to find one project management tool that does everything the way you need it to? Have you ever found a great tool, hopped on board and then the company bolted on a bunch of crap that was obviously a money grab or attempts to check a box on a feature comparison chart? It happens all the time, right?
Years ago, "new" players like Basecamp, ZenDesk, HubSpot, Freshbooks, PayPal and many others came to town. They were awesome and for the most part, did one thing and they did it very well. Over the years though, these tools have become bloated, expensive, and somewhat watered down. They call it "full-featured" or "integrated", but at the end of the day through acquisition and investor pressure (qualified guess, here) have lost their differentiation and edge.
Many of us agency types have cobbled together very respectable systems over the years using the best parts of each, but this has come at a cost of uncountable SaaS accounts, extra features going unused, and well… a cobbled together system. It works, but we are always left wanting more and waiting for a newer, better solution to fix the problems created through the evolution of what used to work well.
This isn't the case for all though. There are still great single point solutions out there that are the workhorses for businesses. An example of where is WuFoo — a great online tool for building simple and very complex web forms. WuFoo was founded in 2006 and, outside of the WuFoo team working continuously to build better integrations with other tools and make their forms better, the offerings as a whole has remained largely unchanged in how it works — even after being acquired by SurveyMonkey in 2011.
This is what it should be like and what we expect to see more of in 2018 — a new breed of tools will start to creep into the industry spurred on by the experts who helped develop these original legacy systems and seek to return to their passion of building elegant products of clean code, purpose, and function. Elegant products that will unlock possibilities and inspire new ways for businesses to build a harmonious system to handle their operations.
The return to being specialists in one thing and really owning the one thing well is in our future (#YouCompleteUsSlack). Users are fed up with extraneous, low-value features being bolted onto solid point solutions we love(d) and begin their journey back to better, simpler, and more nimble tools.
Prediction 3: Evolution of the hamburger menu


This one is my favorite predictions because I can't wait to see what designers have in store.

If you don't know what a hamburger menu is, let's get you caught up to speed real quick. On most mobile sites, there are 3 vertical lines that are used to denote "this is where the site's navigation hides… click me to see more." This has become known as the "hamburger menu".
The menu icon has become the norm over the past 6-7 years and is one of those things that is an afterthought to most agencies and users. The biggest advancements to it have largely come in the form of cool animations that show the transition/animation of the hamburger menu into the well-known [X] close icon. It's been very fun to watch and see it gaining steam but, as we've seen time and time again, as the popularity of something grows it becomes ripe for innovation.
In 2018, we anticipate seeing a greater evolution of the design and interaction of the traditional hamburger menu. It might even be time to start thinking of a new name to the once symbolic icon. #TacoMenu
Prediction 4: Evolution and greater adoption of modular page building tools.
First of all, let's define what a holistic modular system is — when we speak of a modular system it does not mean adding a module (like a twitter widget) to one page. It is larger than this, way larger!
A modular system is an approach to planning, building and managing website content to create a more holistic, flexible, and organized content management system. This means that the way content is created/saved and the way the design systems and content layouts are built has been intentionally planned to allow almost unlimited flexibility in page layouts once your site goes live.
As an example, with a modular system you could create a new page and build it out of unlimited content blocks, images, videos, blog feeds (pulled from a specific category), and then pull one of your favorite testimonials from your library of kind words. No real coding required. No excessive testing required.

Once this is all added you can easily resort, reshuffle and reprioritize the content any way you like. Want the testimonial first? Great. Want to add 5 testimonials and have one show up after each paragraph? No problem. What an entire page of testimonials and one call-to-action at the end? Done!
In essence, a modular content system is a "page builder" that pulls from a mix of unique one-off content and your libraries of stored database-driven content. We are hearing more requests for this type of feature and see the great value in it. This is why the M-Pire Enterprise CMS has a built-in page builder and is built, intentionally, to provide a modular system.
In 2018, we anticipate more tools, especially for open source, will come online, though it seems there might be some heavy lifting involved still to plan and set up your content types correctly from the start which enables these systems to work well and provide the value and flexibility clients are craving.
---
Well, here we go!
Only time will tell what kind of digital-foresight mojo we have, but 2018 is positioned to be another great year. Happy new year and cheers to all things great this upcoming year.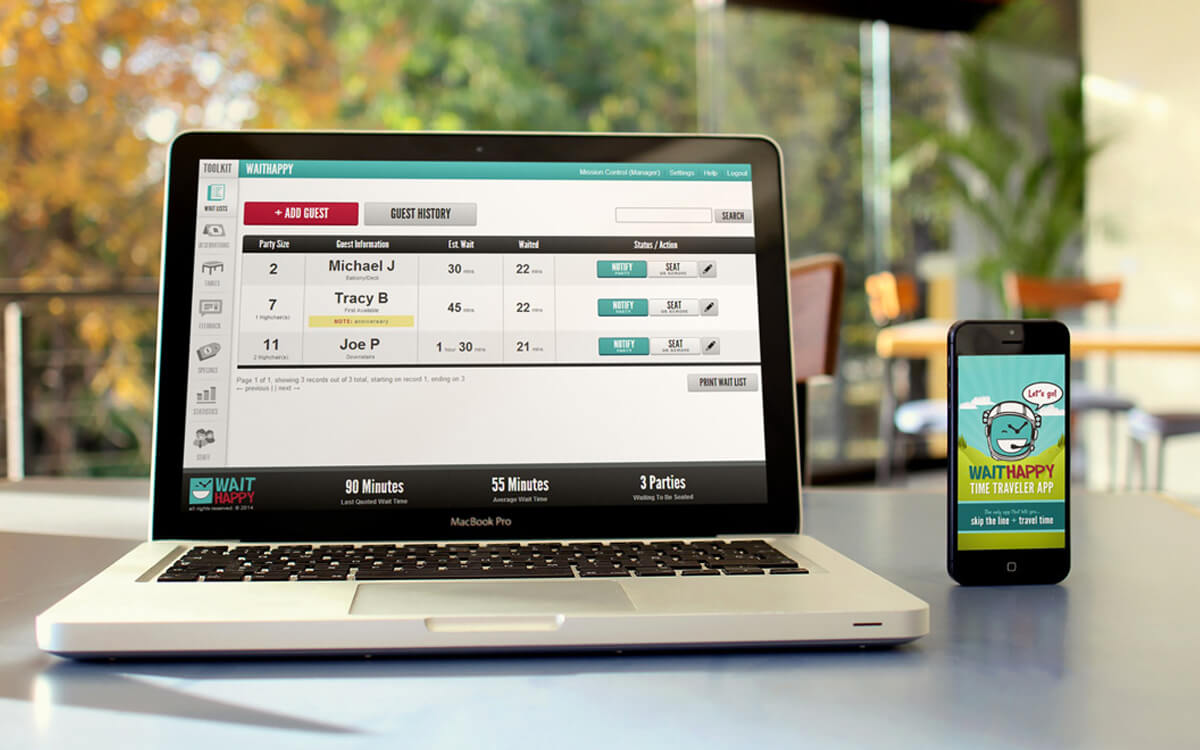 Four Tips For Hiring a Good SEO Firm for Your Business
In today's SEO climate, where Google penalties can result in all of your web pages getting removed from search results, hiring the wrong SEO company can have disastrous implications on your ability to conduct business.
Continue reading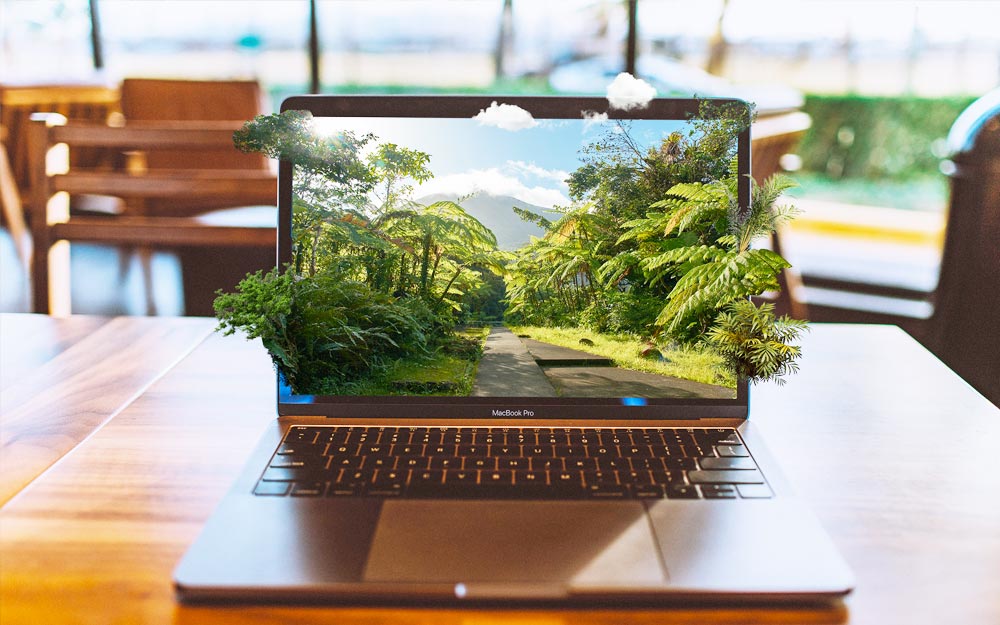 Navigating The Digital Jungle
At Monkee-Boy, we speak a lot about navigating the digital jungle. If you're a new customer or considering our team for a new project or program, this article is for you and will help outline what the digital jungle is, how it impacts your business and the things we think about daily.
Continue reading