Freebie... Wednesday: Retro Badges
Okay, we admit it- it's definitely not Friday. But because our office is closed for the Thanksgiving holidays, it definitely feels like a Friday! We're happy to share with you some retro PSD badges for your site or web project. Complete with unique shapes, retro typography, and as always- super clean and color coded layers so it is totally editable. Enjoy and share with your friends!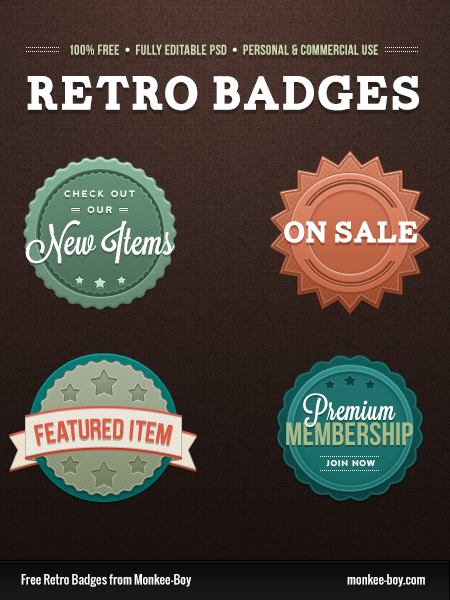 Hey! Want 6 PSDs for free? We made a special downloadable package of 6 free PSDs, including this one. Or, check out our entire collection of freebies on our Freebie Friday Pinterest board.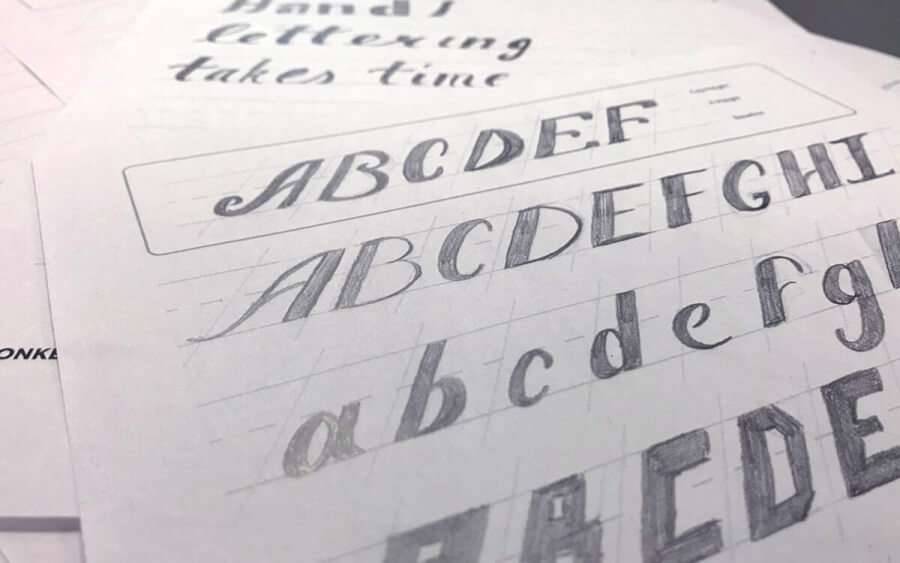 Freebie Friday: Practice Hand Lettering Sheets
Creating a hand-lettered piece not only allows for unique layouts, but more flexibility between letterforms, and can evoke a very specific intention that can't be easily replicated.
Continue reading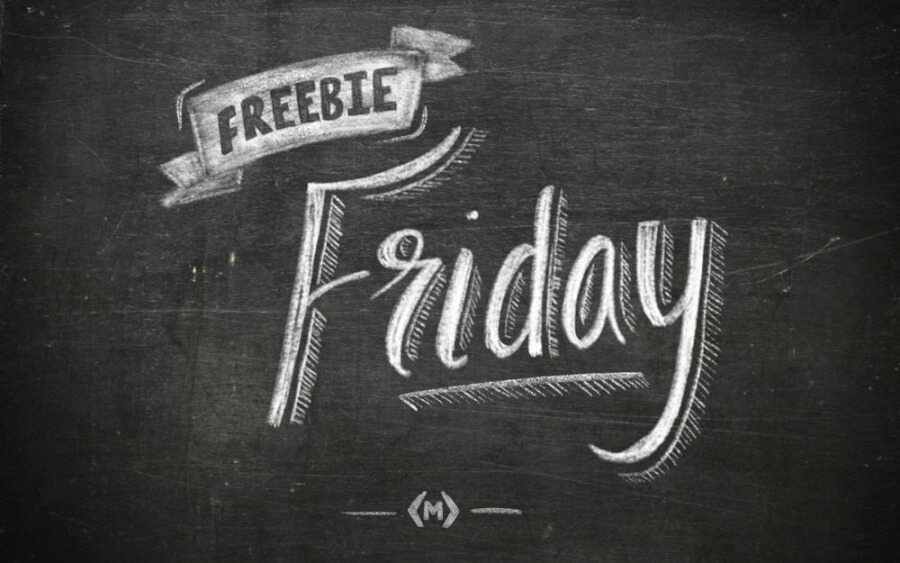 Freebie Friday: iPad Procreate Brushes
Creating pieces on an iPad can significantly enhance the flow of a lettering piece. You can start your beginning sketches using a pencil textured brush and transition to the refinement and inking stages relatively quickly.
Continue reading