Freebie Friday: iPad Procreate Brushes
When the iPad Pro and Apple Pencil were launched in 2015, many members of the design community expressed skepticism about their use, even mocking the need for a stylus with an iPad. Within months of the release of these tools, however, graphic artists began to see the true power they could have on the lettering world.
As someone who's tried to use several types of drawing tablets, I feel the most comfortable using my iPad + Pencil combo for the sheer reason that it feels just like drawing on paper. This connection is sometimes lost with other tablets.

Why Hand Letter on an iPad?
Creating pieces on an iPad can significantly enhance the flow of a lettering piece. You can start your beginning sketches using a pencil textured brush and transition to the refinement and inking stages relatively quickly.
The ability to resize and move single letters or words gives a designer complete freedom to run wild with any idea. While I still love using traditional mediums, lettering digitally offers a new way of creation, allowing lettering to lay seamlessly on top of images and allowing depth to a flat media.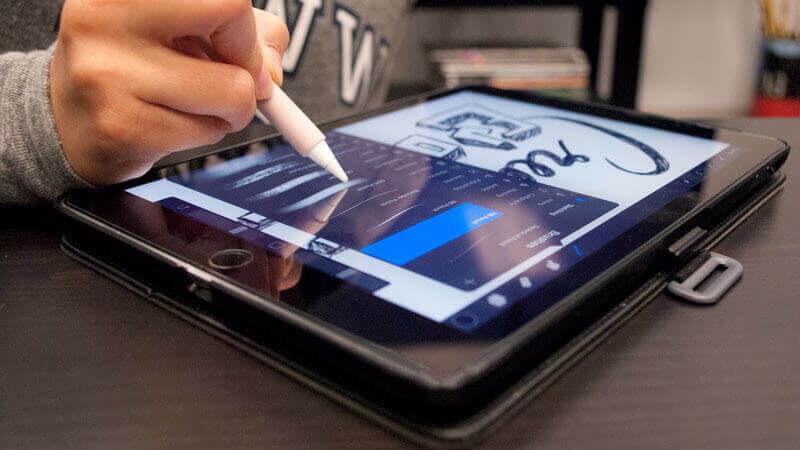 iPad Pro Essential Lettering Apps
The following apps will revolutionize the way you letter on an iPad.
Procreate
Procreate is one of the more powerful drawing apps that I've discovered since learning to letter on an iPad. The app is robust in its capabilities and allows the user a lot of control, from the fully customizable brushes to adjusting the user interface. Procreate also includes some extra features that can enhance social media sharing. These aspects showcase the lettering process, which clients and other artists love to see.
While we all love a good free app, Procreate does have a cost, which I feel severely undervalues just how revolutionary the program and its features actually are. The price—$5.99—seems dirt cheap for a tool that I use every day for personal and client work.
Adobe Sketch
Adobe Sketch is another essential drawing and lettering app. Although Sketch has similar capabilities as Procreate, the app integrates with your Creative Cloud account seamlessly. Sketch is a more accessible version of Photoshop, with customizable brushes, shape options and a much needed layers panel readily available.
While labeled free on the App Store, Sketch is an Adobe product, which means that you need to already be a paying Creative Cloud member to access the tool. While that membership covers other design products in the cloud, the cost is significantly higher than Procreate.
AstroPad
I would almost put AstroPad in a different category than some of these other apps. With AstroPad, you're actually mirroring your computer screen to your iPad, making the experience comparable to using the Wacom Cintiq.
I've seen numerous hand lettering artists draw straight from their iPad into Photoshop or Illustrator, eliminating the computer recreation step from the process. Many designers feel that this streamlines their process, while still mimicking that hand lettered quality they strive for.
The overall benefit to using AstroPad versus Procreate is that this app allows for a seamless integration to whichever product you already use on your desktop. This means that there is no need to recreate all of your hand-crafted brushes or textures.
I would recommend more professional artists use this app before trying other tools. The more serious you are about your art, the more willing you will likely be to pay for a more robust app. AstroPad Standard is a one-time payment of $30 but this app is dynamic and integrates rather easily with other programs.
How Do I Get Started?
Just like any new piece of software or device, it takes time to learn what workflow is the most beneficial for you and your needs. I am still partial to sketching wildly on paper and then transitioning into Procreate to create a more refined look. As a small nudge to encourage you to realize the benefits of using your iPad for lettering, we here at Monkee-Boy have created 3 free Procreate lettering brushes that you can download for personal or professional use.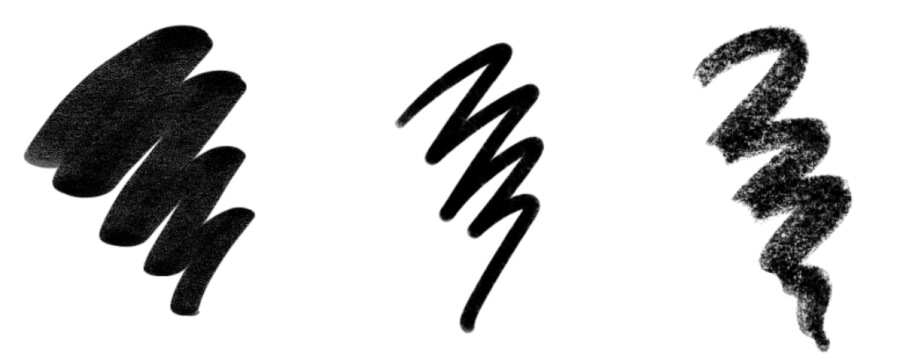 How To Load Brushes Into Procreate
Open the link below on your iPad. Your download should automatically begin to your iCloud account. If you'd prefer to save the brushes to your Dropbox account, tap the "..." in the upper right-hand corner and click "Save to Dropbox."
In the Procreate app, open your brushes menu and select "import".
When prompted, choose "Import from…"
Choose "locations" in the upper left corner. Depending where you saved the files, select iCloud or Dropbox, tap either or
Locate the folder where they are saved and select the .brush file
Viola! For downloading multiple brushes, just repeat these steps and you'll be on your way.

Download Our Procreate Brushes
Now that you understand more about lettering on an iPad Pro, it's time to try it yourself!
Download our Procreate brushes here.
Need help updating your digital identity? Monkee-Boy can help!
Give us some details about your next project, and we'll be in touch!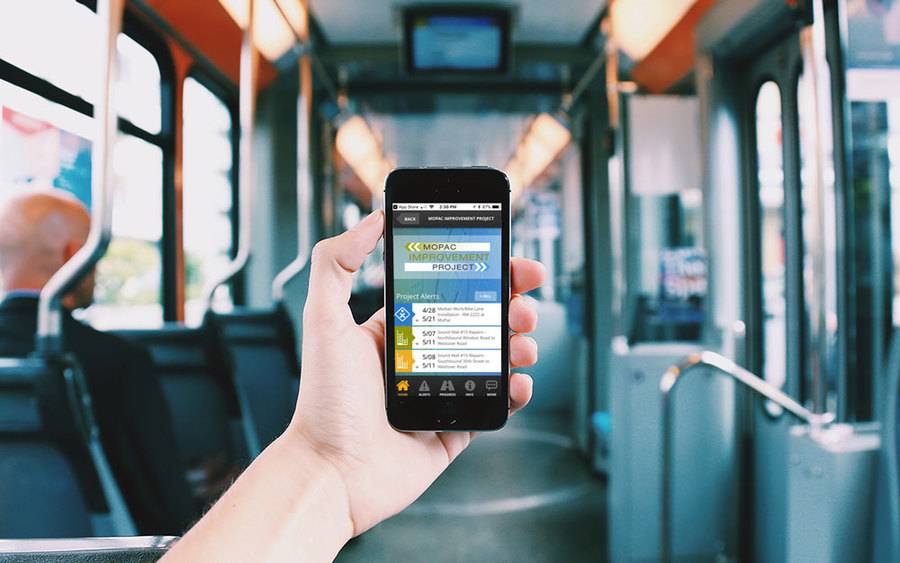 Transportation Mobile Apps: 10 Cool Features for a Better User Experience
A mobile app may not always make sense for your transportation project, but when it does, consider some of these great examples of how the right user experience can kick things up a notch.
Read more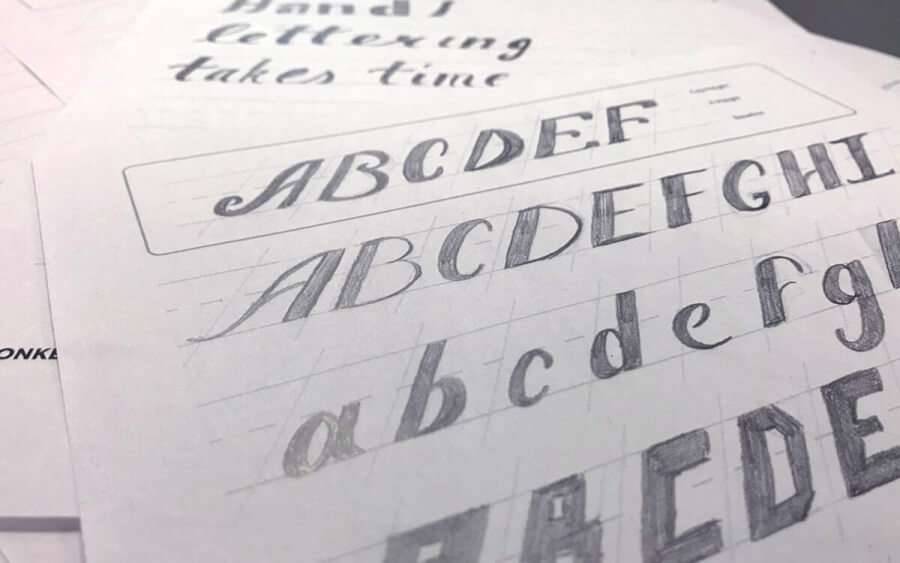 Freebie Friday: Practice Hand Lettering Sheets
Creating a hand-lettered piece not only allows for unique layouts, but more flexibility between letterforms, and can evoke a very specific intention that can't be easily replicated.
Read more