Navigating The Digital Jungle
At Monkee-Boy, we speak a lot about navigating the digital jungle. If you're a new customer or considering our team for a new project or program, this article is for you and will help outline what the digital jungle is, how it impacts your business and the things we think about daily.
What is the Digital Jungle?
The Digital Jungle is a confluence of forces that impacts every website and online experience. This confluence is perpetual and relentless. It impacts your organization's online experience in ways that you can easily see and calculate and in other ways that are more hidden and behind the scenes. These forces create online friction for your organization, those who manage your site, and ultimately your end users/buyers. The Digital Jungle is not a place, per se, but a variable state in which your website exists online at all times. Within it, eight driving forces are prevalent and, again, relentless in how they consistently impact your digital experience. Let's break these forces down and explore some questions to help you identify where you might be impacted.
The Eight Forces of the Digital Jungle
Changes to Your Business
You presumably have an understanding of how your business runs, what products and services you sell, and how those offerings are delivered to your clients. Every business changes though. As your goals, offerings, staff, sales cycles, industries and operations evolve, your business must be nimble and adjust in response.
How do changes in your business impact the experience you're presenting online?
Are you equipped and agile enough to "check and adjust" in a timely fashion?
How much did CV19 impact your business? How did that impact carry over into your digital initiatives?
Changes to Your Content
The content on your site is extremely important as it is what explains what you do, how you work, and who you are as an organization. Both the words and pictures on your site are what tell your story and help educate users through their journey of procuring your service or products. With content being so important, it is critical that it is always up-to-date and putting your best feet forward for accuracy, effectiveness, tone, consumption, and search potency.
Do you have the ability to make the content changes your organization requires?
Is someone ensuring your content is written well and engaging?
Is someone proactively ensuring that all of your links work and images are optimized?
Is your content delivering the traction you need in search engines?
Are you making exceptions and having to put square (content) pegs in round (CMS) holes?
Changes to Your Infrastructure
The backbone of every digital experience is your hosting environment, your content management (CMS), and 3rd party technology your site relies on to provide a comprehensive experience. Hosting is a secure place where you store your website files and connect them to the internet. A CMS is an engine that powers your website and traditionally is WordPress or Drupal - there are tons of CMS options out there. Integrated technology might be something as small as a website plugin and social media integration or could be more advanced like a CRM or deep API integration that is critical to the driving site experience. All of these components make up the foundation that your site is built on and need both monitoring and updates to provide the stability that lets you sleep well at night.
Is someone proactively ensuring that your hosting environment is secure and locked down?
Can your infrastructure scale to support increases in traffic, content, and technology?
Is someone proactively keeping your CMS and plugins up to date?
Is someone paying attention to changes in your 3rd party tools?
Changes in Devices and Browsers
In today's world, your website can be viewed across a limitless combination of devices, operating systems, and browsers. As new versions come online (and auto-update) it is critical to ensure you are delivering a consistent and professional experience.
Have you identified the most common browsers & devices your audiences use?
Is your experience consistent across different devices & browsers?
Is someone actively testing your site? Are you leaving any out?
Is someone testing your site on different browsers (e.g. Chrome, Firefox, Safari, Edge)?
Are you missing opportunities to present a better experience?
Changes in User Behavior
It's hard to ignore the differences in online behavior between generations like Boomers who can be more technologically resistant and the newer Millenial and Gen Zer generations who were born to become digital natives. The gaps exist and are only exacerbated by the speed at which technology advances. The longer your organization is in business, the wider the gap of ability and behavior becomes that you will need to accommodate for.
Are you providing an experience catered to your audiences?
Can your experience scale and adjust to changes in these audiences?
Does your experience follow best practices in usability?
What barriers and blind spots might be impacting your site's effectiveness?
Changes in Accessibility
Web accessibility is the practice of ensuring that people of all abilities can easily interact with and have equal access to your website's content and functionality. There are several sets of guidelines your business can target and also several different ways to test for accessibility compliance - all continuously evolving. In addition, there is growing legal pressure to ensure equal access which has become a driver for some businesses.
Is your site accessible? If so, to what degree?
Are you web content managers trained on what accessibly is and how to sustain an accessible experience/compliance?
Does your web accessibility policy accurately communicate your approach to accessibility and/or the roadmap your organization is targeting to reach a certain level of compliance?
Changes in Your Competition
Business is a race and your competitors are not sitting idle. They are investing in their websites and digital outreach programs with their own digital machetes as they jockey for a position of competitive advantage.
Do you know your website's strengths, weaknesses, opportunities, and threats (SWOT)?
Are you proactively monitoring to know who's winning and where?
Do you know, tactically, how to extend your lead or close your gaps?
Changes in Search Engines
Google is undeniably the 100LB gorilla on the web and is a complex, ever-morphing, algorithmic beast. Due to its dominance, Google is in many ways dictating how websites are built these days as agencies make intentional considerations towards Google preferences during each project's planning, design, and development phases. Even the best-planned intentions, based on both lessons learned and calculated assumptions, however, can be at the mercy of each mysterious Google update.
How important is ranking in search engines to your business? What part does it play in the buyer's journey?
Are you actively taking measures to ensure your digital ship is ready to weather any storm?
Is someone proactively monitoring and measuring your site's performance?
Do you have a trusted guide to unpack the complexity of search and provide insightful recommendations?
BONUS ROUND: Changes in the Unknown
Yeah, OK so there's a lot more that we could explore beyond the eight forces above. Beyond the timely challenge of simply navigating a business through a pandemic, the unknown is being delivered to all of us faster than ever.
Are you able to think far enough out to see how you might be able to take advantage of more cutting-edge advancements (e.g.artificial intelligence, machine learning, changes to purchasing paradigms like subscription models, economic transition to digital currency & blockchain, etc.)?
Are your business & digital ecosystem nimble enough to allow for some risks?
Where do you start? Who will help guide you?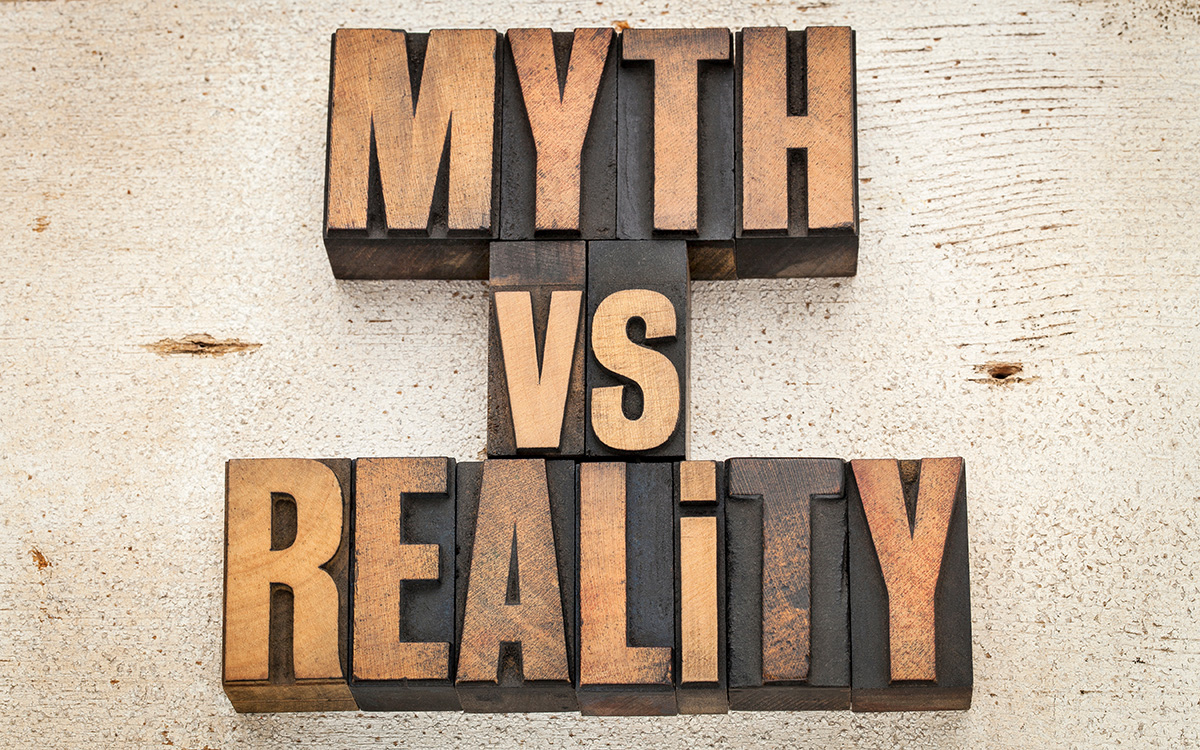 Lessons from the Trenches: Debunking the Myths About WordPress
WordPress has attracted much attention over the years as a popular and influential content management system. Unfortunately, with that attention comes a lot of misinformation and myths. Today, we're going to debunk the top 10 WordPress myths.
Read more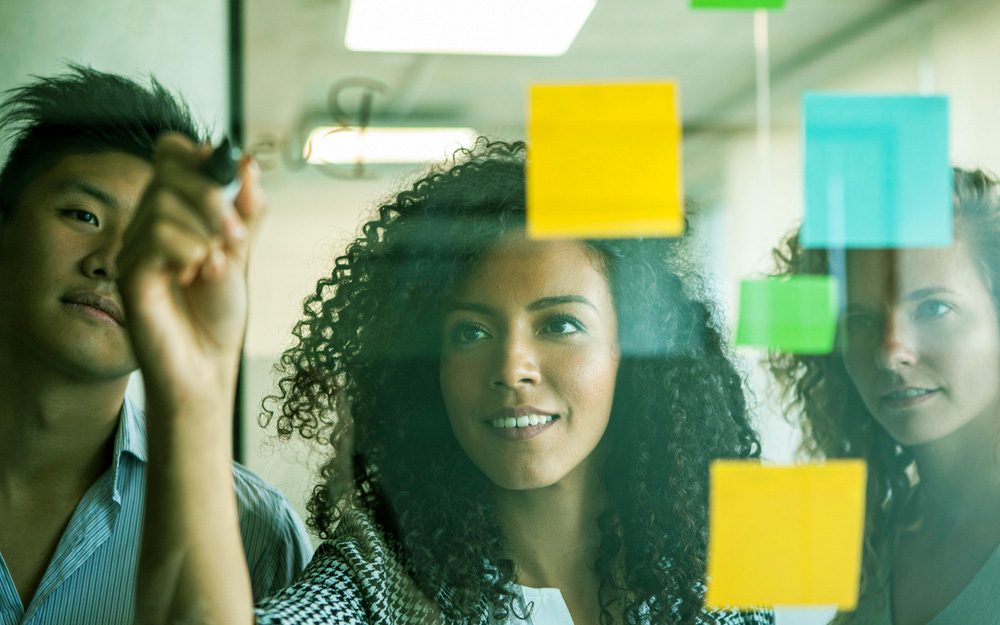 The 4 Most Common Drivers of a Website Redesign
Feeling like it might be time for a new site? This article will help your business identify why now might be a good time and what options might be a good fit.
Read more