What Is Inbound Marketing?
You may have heard the term thrown around in meetings and on the web, but what is inbound marketing exactly? Simply put, it is the marketing process of attracting someone to your business and then leading them through the sales funnel. Today, I'll break it down into the three levels of the marketing methodology and what pursuing each level could look like for your business.
Inbound marketing, never heard of it? Already lost? No problem. Check out my post on "Inbound vs. Outbound Marketing" in order to gain better understanding of the nomenclature.
Inbound Marketing's Three Stages
The following are the three stages of inbound marketing and some examples of how your business could implement them.
1. Get Found
Google's success is a great illustration of how today's Internet culture revolves around the user's desire to find information. This is also indicative of how the inbound marketing methodology is the best marketing solution on the internet. The very first step of inbound marketing is simply to be found by Internet users. Here a few methods for getting found in the vast open waters of the web.
Create New Content – Creating high quality content on a consistent basis is the best way to draw attention to your business. In our blog post, "Content Strategy for the Web (an Introduction)" we discussed how to make a solid content strategy for your business in order to get the most out of your blog. This is just one way to address the very large task of making a solid content plan for your business.
Perform SEO – Search enginge optimization can refer to a lot of strategies that enhance the performance of your website. As long as you address best practices, you can only better your chances of getting discovered on the web.
Engage in Social Media – Creating a voice and community around your brand by sharing points of interest is the best way to open your business up to conversation opportunities with potential customers.
2. Convert Visitors to Leads/Convert Leads to Loyal Clients
Attracting visitors to your business's website is only the first step. Your website's overall goal should be to create an experience that will successfully push a lead through the sales funnel. High bounce rates or lack of conversion are good indicators that your website is not pulling its weight through the inbound marketing process. That's why you need to set up specific tactics to convert casual visitors into leads and leads into loyal clients.
Landing pages – The first point of contact on a website is usually a landing page. Focus design and content strategies on making this a professional and accessible representation of your company. There is an incredible amount of content on the web that can distract users from staying on your page. This is why it is crucial to give them a great experience in order to keep their attention.
Lead nurturing – If a visitor makes an interaction with your website beyond passive viewing they have officially converted from a prospect to a lead. Lead nurturing campaigns can be used to edge a lead through the inbound marketing process. Examples of lead nurturing are forms and calls to action through out your site. Each campaign you create should represent a certain step in the conversion process and have a clear goal.
3. Analyze the Results
Tracking progress is important for improvement no matter what your task. This is even more important with marketing on the web. You have an exponential amount of tools at your fingertips to help you interpret the success of your website campaigns. Use these free tools and tactics for tracking your inbound marketing campaign's progress.
Google Analytics – This free tool gives you mounds of data and is very easy to install on your website. By installing a quick chunk of code, you can be on your way to gaining priceless insight about your website.
Set Up Tracking – Closed-loop analytics is a manner of tracking leads through the entire sales funnel. Depending on the type of inbound marketing campaigns you are running, you will want to set up specific tracking parameters to fit your needs. Google Analytic's Tool: URL Builder is just one example of a tool that can help you track specific campaigns on and off the web.
Listen and take action based on results – Inbound marketing can have short-term and long-term results so don't get discouraged if you don't receive the results you want immediately. Be sure you are interpreting all results over time and taking the proper action to improve your inbound marketing campaigns.
Not all inbound marketing tasks allow for instant gratification but each aspect is important for the success of your overall marketing strategy. If devoting time and resources to creating and expounding on a strategy isn't pragmatic for your business, consider hiring another party to help you gear up your inbound marketing practices. It will be worth it, after all Hubspot's 2012 State of Inbound Marketing Report stated that inbound marketing-based businesses had a cost per lead 61% lower than businesses who namely implemented outbound marketing methodologies.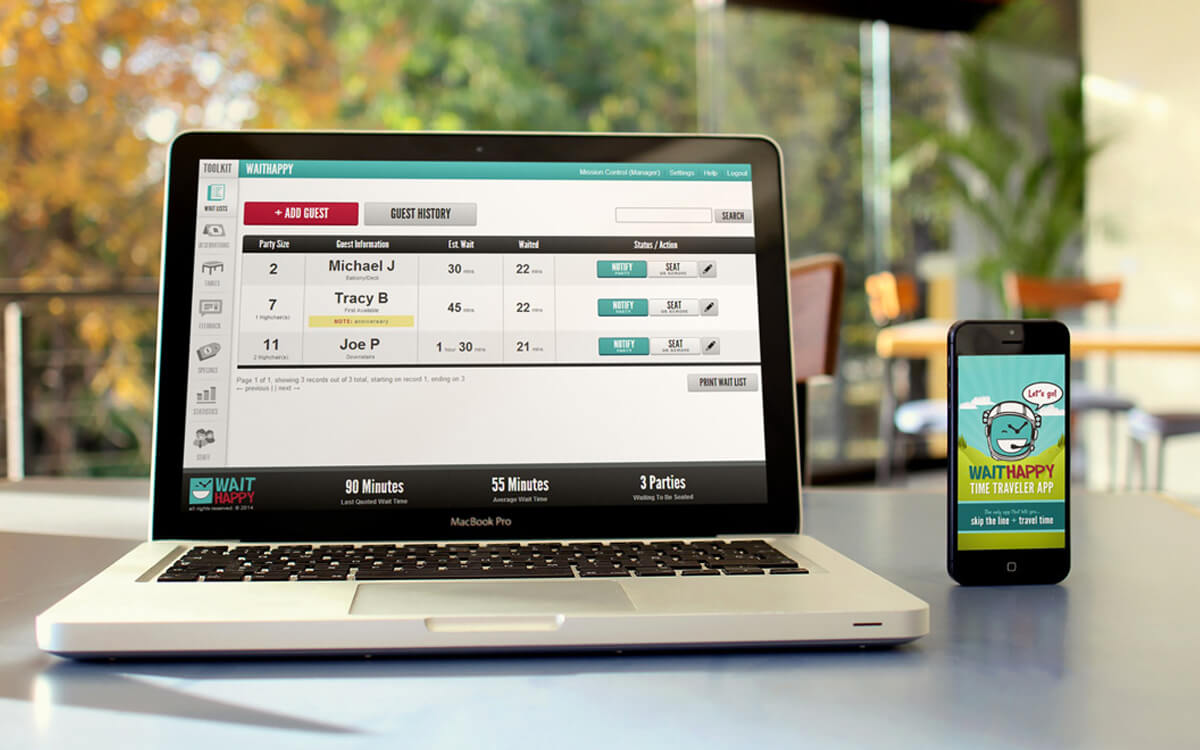 Four Tips For Hiring a Good SEO Firm for Your Business
In today's SEO climate, where Google penalties can result in all of your web pages getting removed from search results, hiring the wrong SEO company can have disastrous implications on your ability to conduct business.
Read more
Why Going Viral is a Weak Goal (And Tips to Go Shareable)
Do you remember Zack Danger Brown's potato salad Kickstarter? I recently received a message from Kickstarter asking me to either change or confirm my address so that I could receive my reward (a photograph of Zack making the potato salad) for pledging $2.00 to the campaign. In case you forgot (I did), Zack's potato salad Kickstarter went viral this past July. What started out as a joke raised over $55,000 in just 30 days.
Read more