Transportation Mobile Apps: 10 Cool Features for a Better User Experience
Getting from point A to B brings to mind one word: traffic. The user of 2018 doesn't have time to watch the news to learn about accidents or road work; they have apps for that now.
While summoning an Uber is always an option, these apps provide some of the best experiences that improve the way users can find and access info quickly before hitting the road.
Nebraska 5-1-1 & OHGO Apps
Both of these apps use a layers functionality on their maps that allow users to toggle between different types of road impacts seamlessly. These filters help the user to see a more broad impact view of the area and then narrow down to see specifics like road closures or construction zones. While Nebraska 5-1-1 put the layers function in the bottom navigation and doesn't obstruct the focus of the map, OHGO uses the mindfulness of a constant user and places the map layers in a separate panel opened by a button. Neither is right or wrong because they both still have the user in mind and have a purpose for their placement.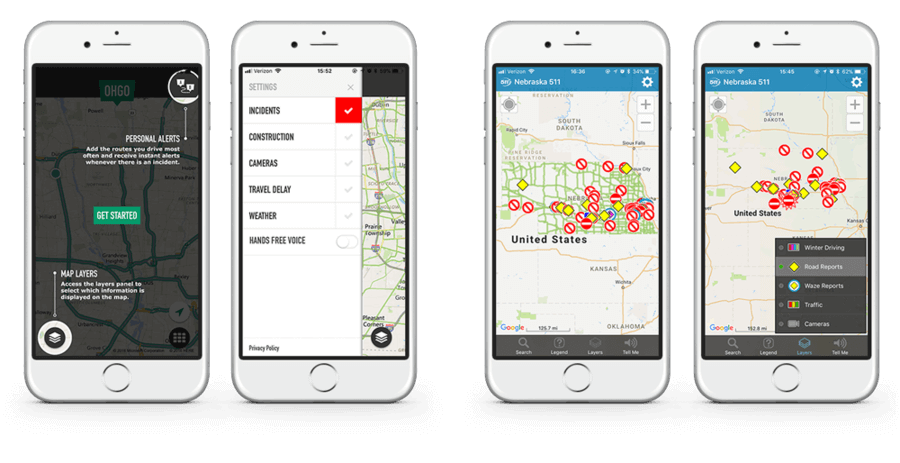 Mopac Express Improvement Project App
Yeah, yeah, this app is one of ours, but isn't it beautiful? One of the coolest features we included and have yet to see elsewhere on a transportation project app is the % completion dial that helped commuters and residents of Austin see an ongoing update of project progress. The custom set of icons to match with the 20+ different alert and project updates is pretty snazzy, too. Learn more about the Mopac App here.
INRIX Traffic Map & GPS
One thing that stands out about this app, besides the ability to get pricing and availability on parking nearby, is that there is a sense of community. The app encourages users to report incidents, and quickly share estimated arrival times with friends and family. This type of experience helps engages the user and gives them the satisfaction of contributing.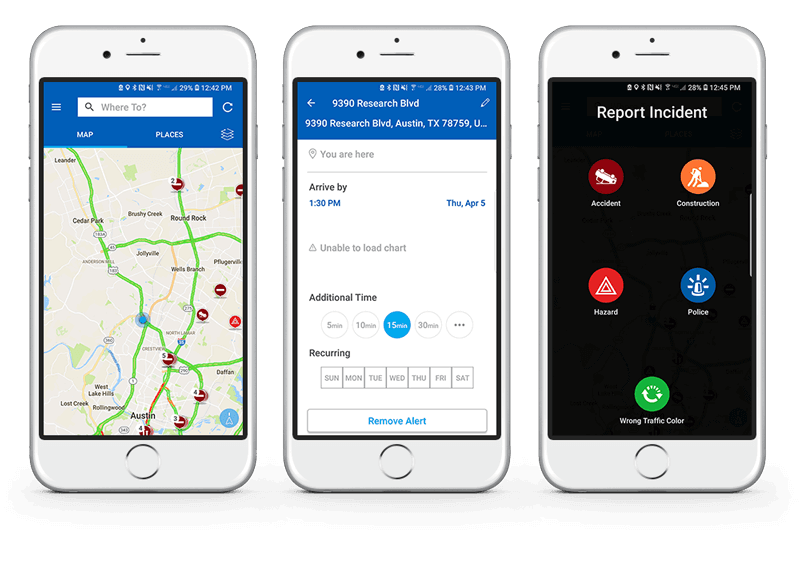 Wyoming 5-1-1 App
Wyoming 5-1-1's map uses simple color coding to efficiently relay road impact levels for commuters or those driving through the state. By using colors that we usually see concerning driving, like the colors of a stoplight, the information relays almost instantaneously. Allowing the user to connect the info quickly is imperative on mobile devices when the user is usually on the go.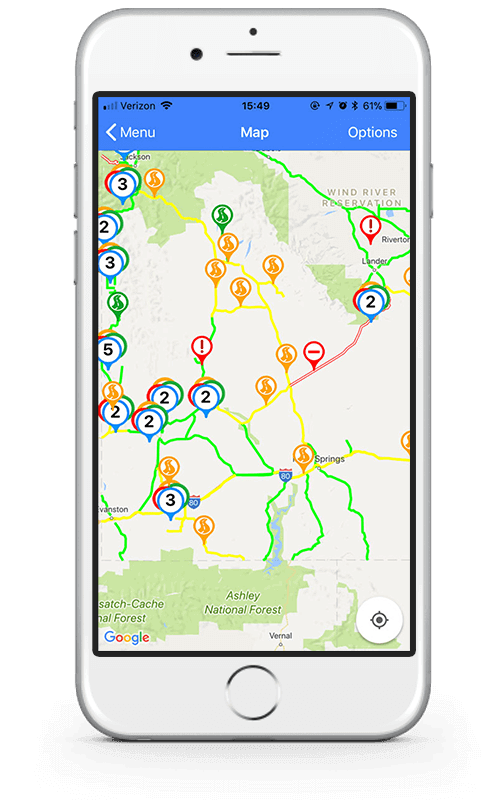 Traffic Spotter
Not only does Traffic Spotter allow the user to identify congested roadways and obstructions, but it also incorporates an overlay that can toggle between a live weather radar or display road conditions. By combining these two functions, they have created a more fulfilling user experience that allows the user to plan without having to open multiple applications.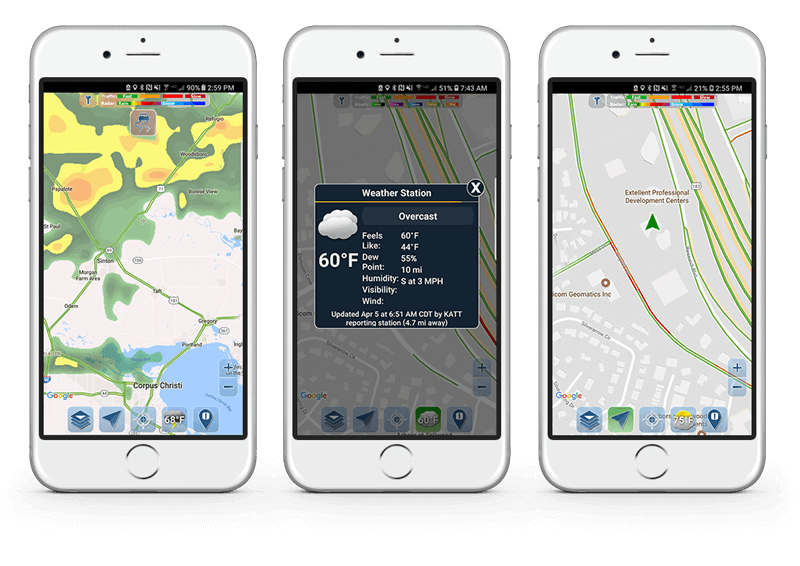 Transit
When a bus or train isn't on time, it's frustrating waiting for the unknown, but with Transit, you can stalk the arrival times for each stop in real-time. With Trip Planner, the user can see different departure options depending on the mode of transportation. So when a user is walking to the bus stop, they can enable GPS powered notifications to alter them when to hurry up!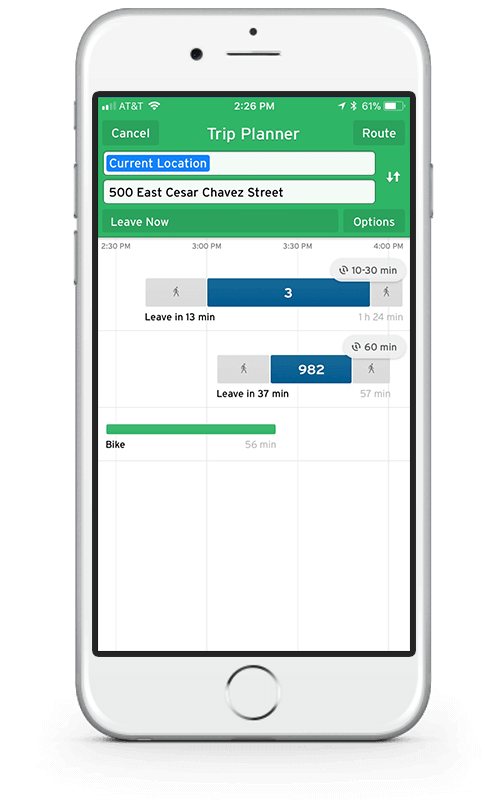 Waze
Waze includes just about everything you could want from a navigation app. The interface is very well thought out and designed with the user in mind. The map is easy to read, the speed limit and your current speed are displayed, and the user can even link their Spotify account so they can control it directly from the Waze interface; making a very cohesive and fluid experience.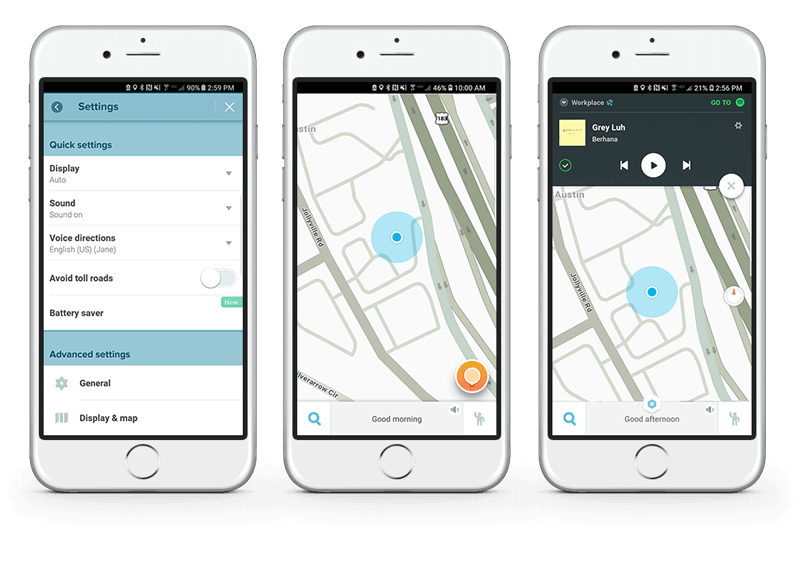 Drive Midtown Express
The ability to customize notifications for any app is key, but it's especially imperative when it's related to a users commute to work. Drive Midtown Express gives the user the options to narrow notifications down to individual sections of a road, making the user experience a personal one for frequent users.
Learn more about the Drive Midtown Express app
.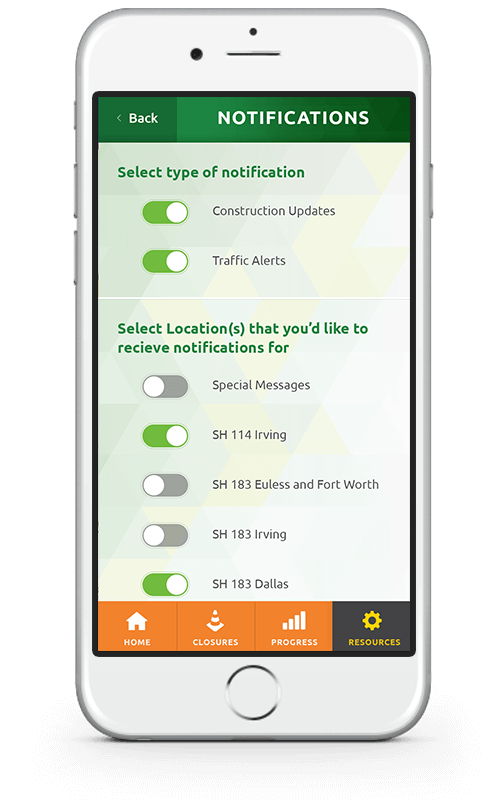 INDOT Mobile App
Unlike other apps, INDOT features traffic cam images or time travel descriptions overlayed on top of their travel map instead of dragging users to a separate page. Eliminating the need for the user to go the extra step to close and reopen windows. By streamlining the interaction of the user to the map descriptions, the user can get the information quickly before heading out on the road.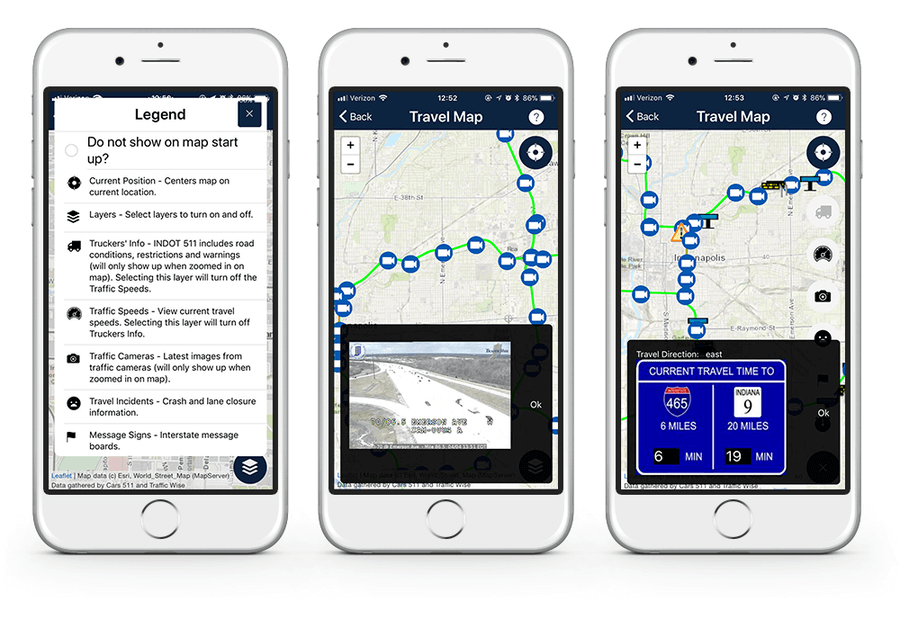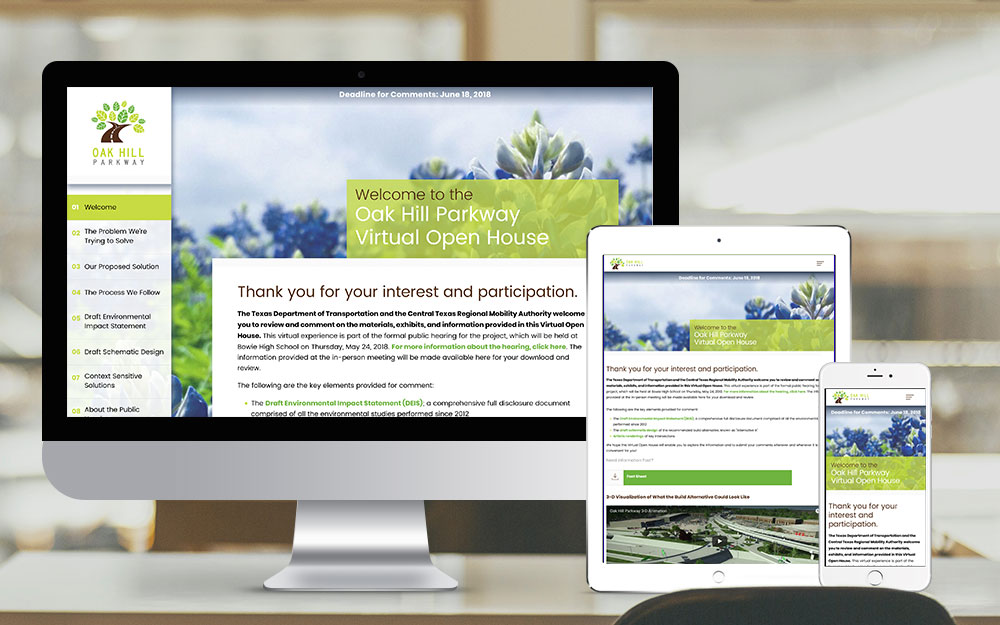 Monkee-Boy Launches Virtual Open House For Oak Hill Parkway Project
We have continued our successful partnership with CTRMA by creating a virtual open house website for the Oak Hill Parkway Project. The site was developed to collect comments and feedback from the public about Alternative A, the proposed solution to relieve US 290 and SH 71 intersection congestion.
Read more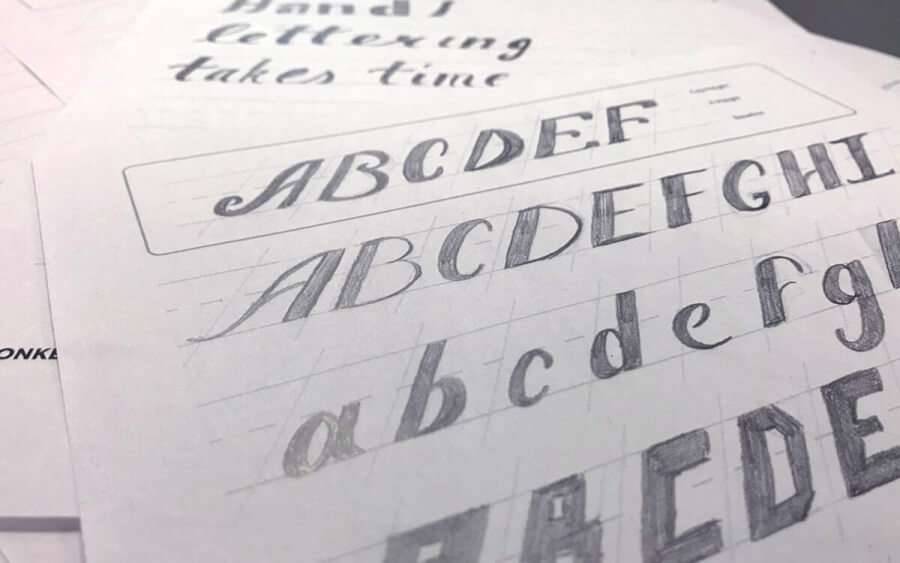 Freebie Friday: Practice Hand Lettering Sheets
Creating a hand-lettered piece not only allows for unique layouts, but more flexibility between letterforms, and can evoke a very specific intention that can't be easily replicated.
Read more