5 Project Management and SaaS Tools We Love
At Monkee-Boy, our design, development and marketing teams strive to be superheroes ready to combat a wide spectrum of problems our clients might be facing with their websites and web presence. In fact, we have a whole team just devoted to maintenance. Aside from magical powers, great costumes and loveable sidekicks, every superhero must have a utility belt full of cutting-edge crime-fighting tools.
Creative agencies have to juggle the needs of multiple clients efficiently and affectively. Getting the project done fast is only useful if the final product meets the high expectations of the client and the team. At Monkee-Boy, we rely on a variety of SaaS tools that make our jobs easier and our work better. Here are a few of go-to favorites:
Kippt: helps us collect research, stories, inspiration and notes into a collaborative online library.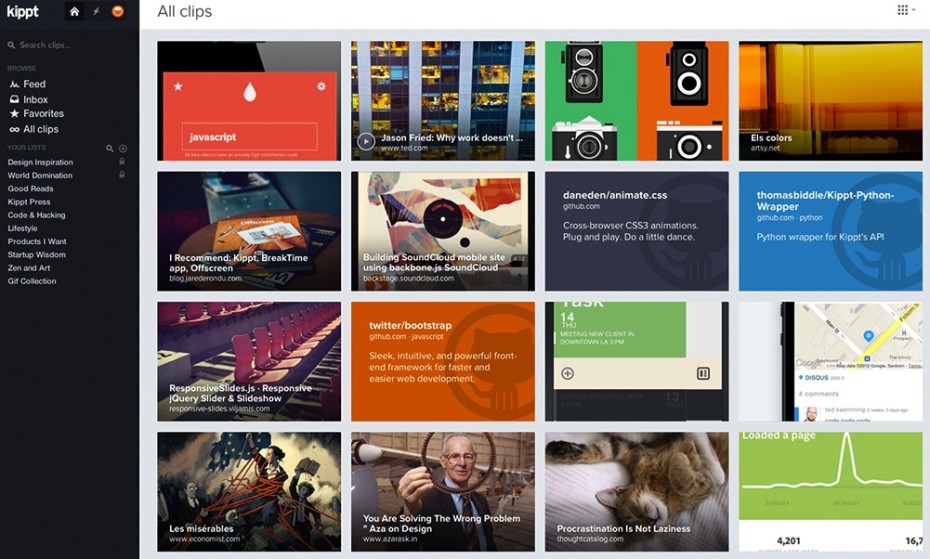 Why do we need it?
Designers are more than talented visual artists. Great designers are also savvy researchers. But the research process can get messy if those involved are not organized.
Why is it useful?
Monkee-Boy started using kippt because we were looking for a collaborative bookmarking tool to help streamline our research.
What sets it apart?
The kippt browser extension makes this product easy to use. However, kippt really stood out to us because there are so many options for how to use it. For instance, most of us on the team use the browser extension, but we can also e-mail a link to our kippt list addresses. We can also copy a link and then open the kippt app, which starts the process of adding the link for us.
InVision: a design prototyping, collaboration and workflow platform.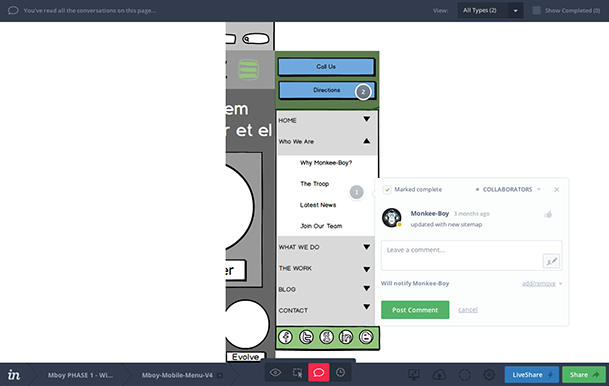 Why do we need it?
Presenting mock-ups and comps to the client and to the team allows designers to evaluate the visual components of project before developing the website.
Why is it useful?
The Monkee-Boy designers use InVision app to present our visual prototypes. This tool is easy to use and share internally or with our clients. It allows us to make presentations, send links to individual pages, add notes and linked areas throughout, and even start discussions with anyone you've shared it with through commenting.
What sets it apart?
Many presentation tools scale down full size comps and the clients do not get the true in-browser experience. InVision looks exactly like the web. You can also print PDF's from InVision, which our clients LOVE!
HipChat: Real Time Team Collaboration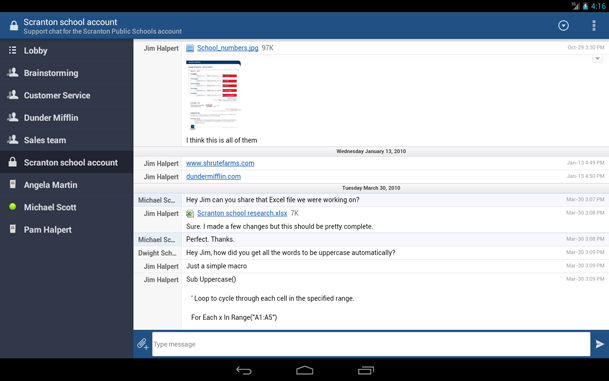 Why do we need it?
Hipchat is like the walkie-talkie of our Utility Belt. Except 100 times better. Our design, development, and marketing teams collaborate all the time on projects. HipChat makes communicating with one another more efficient, with way more features than a simple gchat room.
Why is it useful?
Monkee-Boy's team was looking for a way to talk to one another in real-time, share files, and stay in touch throughout the day. It helps us get work done faster and it encourages collaboration despite the fact that we are so often in the zone at our computers.
What sets it apart?
Multiple platforms. HipChat works on almost every device imaginable. It's also customizable, with integrations to ZenDesk, Git, Mailchimp...the list is endless. We also really love our monkee robot. We built him to live in HipChat. It's almost as good as having an office cat.
Sauce Labs: allows our developers to test across a multitude of browsers and devices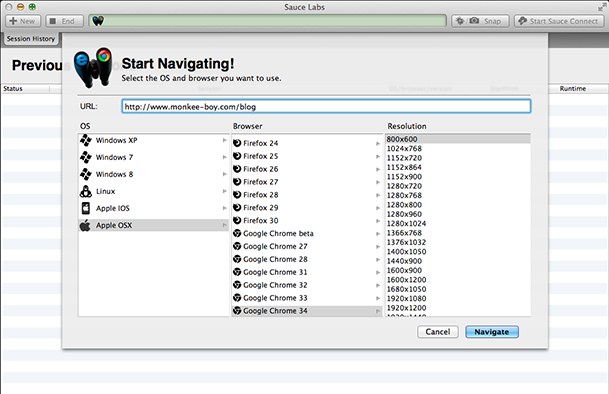 Why do we need it?
The testing stage of website development requires a lot of patience and time. But with so many browsers and devices available to users, the actual testing can be interrupted by the need to switch platforms.
Why is it useful?
Our developers are experts who know what to look for on any platform, but they do not own every device on the market. Sauce Labs is a device and browser emulator that the Monkee-Boy team uses to test across all platforms. This tool eliminates the need for the physical device or the installed browser.
What sets it apart?
If a client finds an issue on their device, our developers can ask for their operating system and recreate that same problem.
GatherContent: helps our team seamlessly gather and organize content from our clients into one place.
Why do we need it?
No one wants to work with content documents that are scattered across folders and accessed through multiple applications. And whether the client or the marketing team creates it, the content must be consistent.
Why is it useful?
We needed a way to create and edit content consistently and collaboratively with our team and our clients. GatherContent allows us to draft, review, and finalize content as it will appear on the website without Sifting through folders and inboxes.
What sets it apart?
Gather is great for organizing SEO keywords and meta tags on every page of the website. GatherContent has crafted templates specifically for the process of SEO entry and organization.
What tools are in your utility belt? Tweet us @monkeeboy.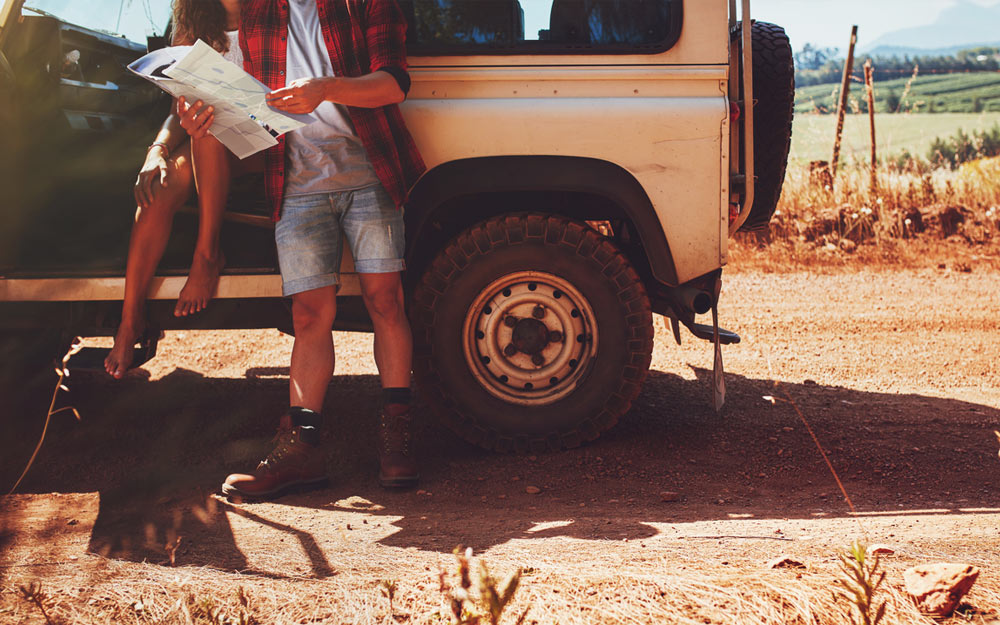 Chart Your Course - The Web Accessibility Road Map
The second article in our "Road to Web Accessibility" series will guide you on how to formalize the path you plan to take to build an inclusive experience.
Read more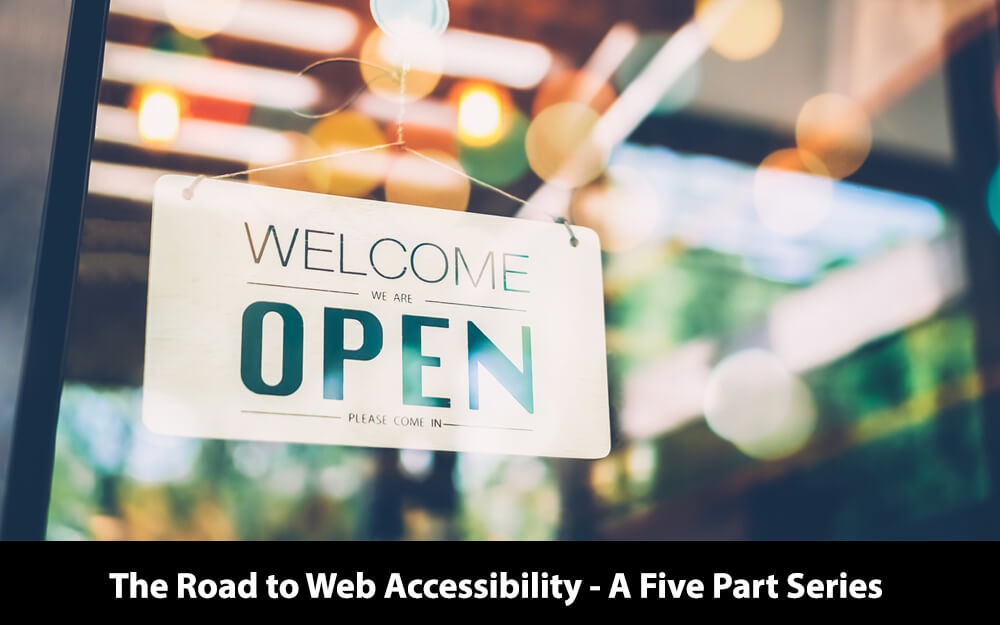 The Road to Web Accessibility - A Five Part Series
Ready to build a more inclusive digital experience? This step-by-step series will explain things in simple terms and provide guidance on your road to web accessibility.
Read more