Collaboration Tips For Your Web Design Team
Over the past few years, we in the web and product design industry have benefited from improvements in cross-department collaboration between strategists, designers, and developers.
This post will focus on how these collaboration techniques can be used to improve communication and efficiency within a single department: design.
Traditionally, when designers work together, one designer serves as the clear decision maker, with full power to veto ideas. This works well in a lot of situations, but not so well in smaller companies with more iterative processes, where decisions need to be made fast and every designer requires a sounding board for ideas and scenarios.
At Monkee-Boy, our design team relies heavily on collaboration, and not only is it fun and challenging, but our projects are stronger as a result.
I've found there are a couple things required for healthy intra-department collaboration. To provide some structure, I've split this article into technical and philosophical requirements for collaboration.
Technical Requirements
There are a couple of tools that facilitate design collaboration, some of which we mentioned in our post on 5 Project Management and SaaS Tools We Love.
Dropbox
We use Dropbox to share files, store shared assets, and provide notifications when files have been updated. Sharing files is easy and intuitive with this setup, and while there's unfortunately not a Subversion-esque way to merge changes, it's fairly easy to see who is working on what. It's also handy for design teams to have a collaborative asset folder in Dropbox, so any photos, fonts, and actions, are all easy to access.
Hipchat
Chat software is essential for real-time collaboration. With Dropbox, there's always the risk of overwriting another person's work, so a strict understanding of who is working on what are a must. Hipchat allows you to always be available for this communication no matter what device (desktop or mobile) you have access to. Hipchat also allows teams to share screenshots and attachments for quick feedback.
Invision
We've said many times, but we love Invision. In this case, it's particularly useful for facilitating discussions. Designers can leave comments on any part of a design, and each comment turns into its own discussion thread. With desktop sync, it can also automatically update the view as you save your files, so iterating can be quick between designers.
Philosophical Requirements
Here's where intra-department collaboration gets a little trickier. It's easy for designers to step on each other's toes - which is natural when you remember that this is a profession in which many of us have worked alone for so long. Here are a couple of philosophical ground rules essential to healthy collaboration:
Respect
You have to respect each other and your individual strengths. All designers have to agree ahead of time that they are equals, and decisions must be mutual. You'll need to set your ego aside and know that the end product reflects all contributions equally -- no matter what happens during the process. Every pixel and version is part of the design evolution.
Trust
A good team requires all members to be working towards the same goal in the same good faith. If one partner has different views on what the project should accomplish, you're not going to end up collaborating well together. It's important that, outside of the larger strategy session, the design team meets separately and to agree upon how overall strategy will impact the direction of design.
Communication
Similarly, regular communication is essential. One way that we fend of frustration at Monkee-Boy is by being in constant communication - we give each other regular updates throughout the day, and bounce ideas off one another before jumping too deep into something. Don't take this to mean I'm advocating for micro-communication and constant chatting. For example, you will definitely need a few hours alone for research. But if you are trying out a new design idea, it's valuable to get immediate feedback so you can keep moving quickly. We also use shared bookmarking to inspire and float new ideas to the team.
Open-mindedness
If you're not constantly surprised by you're team, you're probably not working with the right people. Two good designers working together should challenge each other with different solutions. And that's part of the fun!
Play to your strengths
If one team member iis a brilliant illustrator, and another prefers typography selection, split tasks that way. For large project, we list out tasks that need to be completed, and let our designers put their names next to the ones they want to do. Sure, we always end up with a couple that no one wants and have to assign, but for the most part everyone is happier doing the work they like to do.
Honesty
Each member of the team needs to be honest about what's sacred in the design and what's not, as well as honest with themselves about what's best for the project. Sometimes your great idea is brilliant, but not right for the project, and that's okay. Recognizing and voicing that is in the best interest of the project, however hard it may be. The web is a rapidly changing field, and the only way we will thrive and succeed is if we help each other navigate the shifting landscape. We've noticed fantastic results as we've become a more collaborative company, and aside from making better websites, we're all involved and invested more because of it. We hope these points will help you bring collaboration to your team.
Share some of your collaboration tricks and techniques with us on Twitter. Tweet @monkeeboy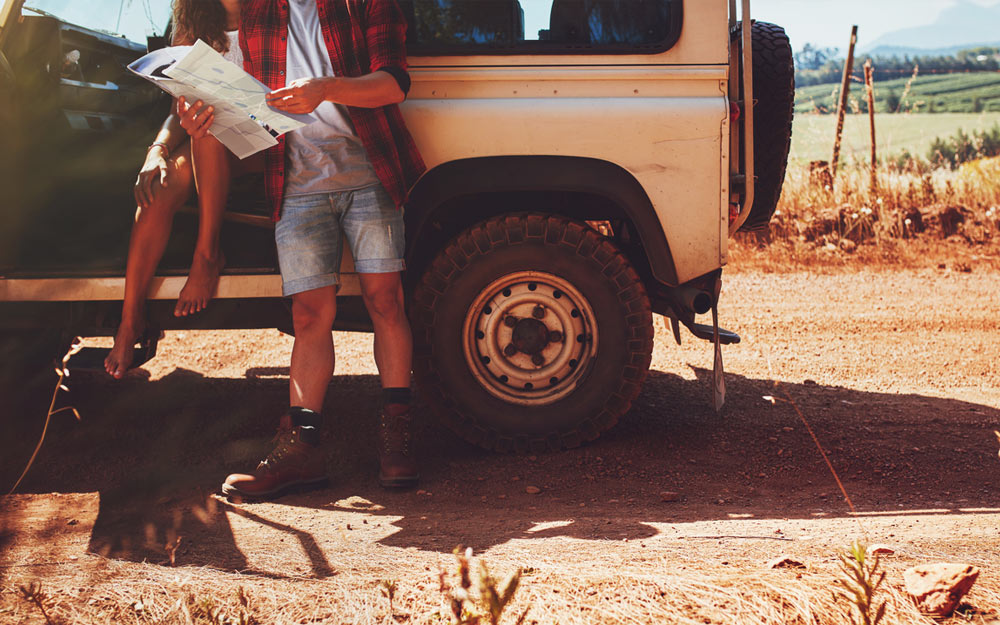 Chart Your Course - The Web Accessibility Road Map
The second article in our "Road to Web Accessibility" series will guide you on how to formalize the path you plan to take to build an inclusive experience.
Read more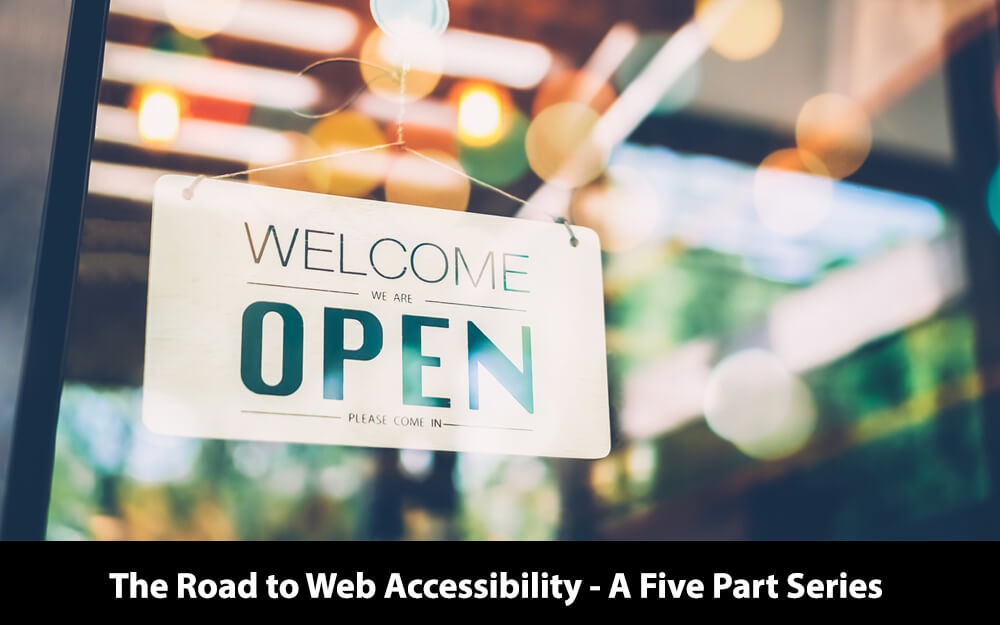 The Road to Web Accessibility - A Five Part Series
Ready to build a more inclusive digital experience? This step-by-step series will explain things in simple terms and provide guidance on your road to web accessibility.
Read more