Our Favorite (Mostly Free!) Fonts of 2012
2012 was a tumultuous year in the web world, and as we've already aired our grievances, we wanted to also share some of our favorite things of the year. We're rounding up our favorite fonts of 2012, free and pay-what-you-want. Enjoy!
Blanch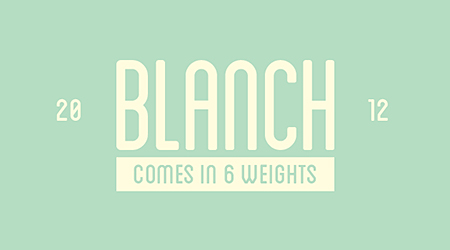 Blanch is a display face, designed for the 'Fruita Blanch' brand, a family-run company. A traditional font with a contemporary feel, The Blanch typeface family is comprised of 6 weights; 3 condensed weights and 3 caps weights. Pay what you want - download from Lost Type Co-op
Hagin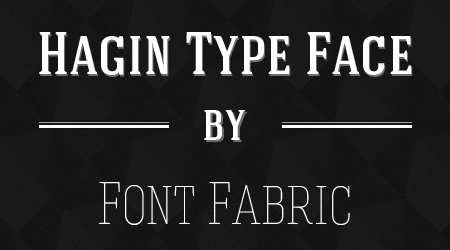 Hagin is a new serif free font from Fontfabric constructed with strong geometric forms in "old school" style. Applicable for any type of graphic design – web, print, motion graphics etc and perfect for t-shirts and other items like posters, logos. Free - download from Font Fabric
RPM 45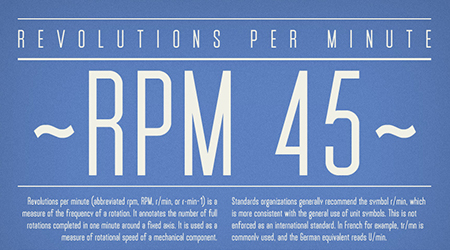 Another chic condensed sans serif to add to our collection, RPM 45 is a full character set font inspired by french alphabets from the 1930's. Pay what you want - download from The Infamous Foundry
Sreda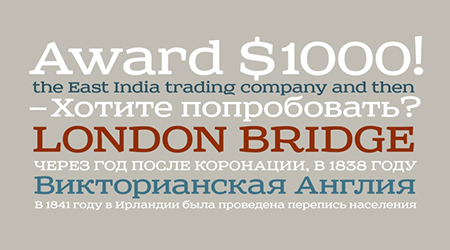 Sreda Fontfabric type foundry presents Sreda – slab serif free font! Designed by Elena Kowalski, Ufa, Russia. Free - download from Font Fabric Designed by Elena Kowalski
Wisdom Script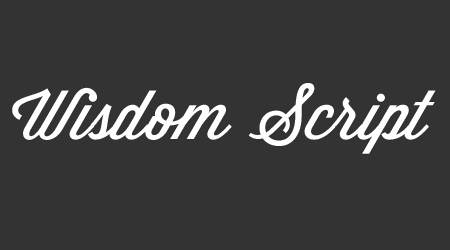 Wisdom script is an elegant but highly readable script typeface that is bold enough to be scaled down to small sizes and still look great. It was originally designed for Woods of Wisdom, a 50 part poster series on bad advice. Pay what you want - download from Lost Type Co-op
Glegoo
Glegoo is one of our favorites to come out of Google's WebFonts lab lately, as it's a truely chic and modern slab serif. Glegoo is slightly condensed, has a large x-height, short ascenders/descenders and large counterforms. These attributes all add up to help reading text, even in very small sizes. Free - download from Google Designed by Eduardo Tunni
Geared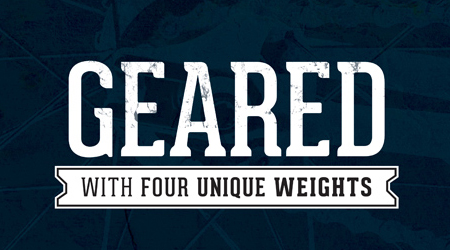 Geared is an industrial inspired Condensed Slab Serif in 4 weights (Thin, Regular, Bold, Extrabold). With an extensive character set, Geared could be a versatile addition to your next project. It looks great as display text or in all caps. Pay what you want - download from Lost Type Co-op
Bariol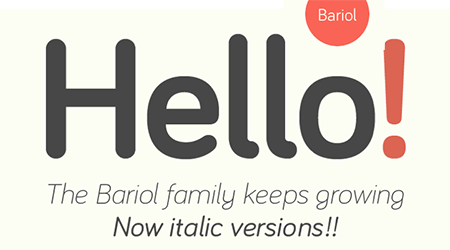 Bariol is a lighthearted rounded sans serif with four weights. Its great for the new school of digital products and tech companies. You can pay whatever you like for the font & accompanying icons, or you can pay with a tweet or Facebook like. Pay what you want - download from Bariol.com Designed by Atipo
Oregano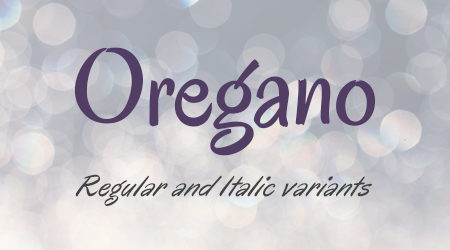 A second selection from Google WebFonts: the Oregano family is based on cartoon style lettering of calligrapher and logo designer Rand Holub. This style of hand lettering adorned many retro brochures and advertisements of the late 40's through the 1960's. This approachable vintage spunk-filled lettering style exudes a casual and care free flavor perfect for both on screen and printed materials. Free - download from Google Designed by Brian Bonislawsky
Crete Round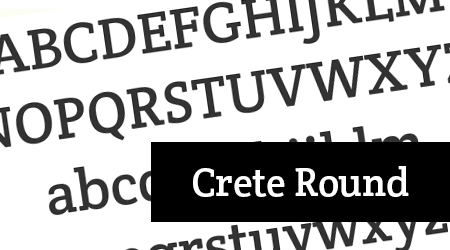 Crete Round is a warm slab serif providing a hint of softness to texts. In comparison to the original Crete, it is more independent with modified terminals and serifs to create two new fonts that deliver a more contemporary and functional appearance. The tall x-height, low contrast and sturdy slabs prove to be surprisingly efficient for web use. Free - download from Font Squirrel Designed by Veronika Burian
Belgrano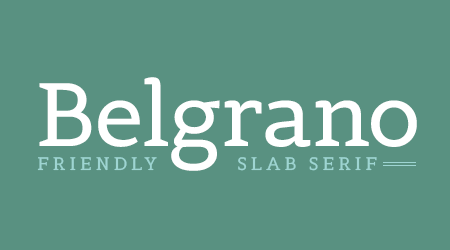 Belgrano is a slab serif type designed initially for printed newspapers. It has been adapted for use on the web, with coarse terminals and larger counterforms that mean it works well in very small sizes. Free - download from Google Designed by Latino Type
Poly (Wayuunaiki)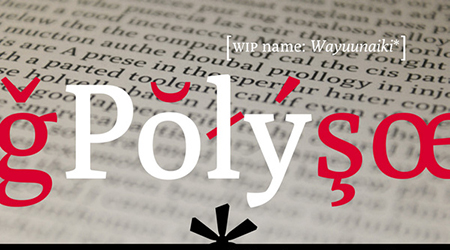 Poly is a medium contrast serif font. With short ascenders and a very high x-height, Poly is efficient in small sizes. Thanks to its careful balance between the x-height and glyph widths, it allows more economy and legibility than standard web serifs. Poly is a Unicode typeface family that supports Open Type features and languages that use the Latin script and its variants. Free - download from José Nicolás Silva Schwarzenberg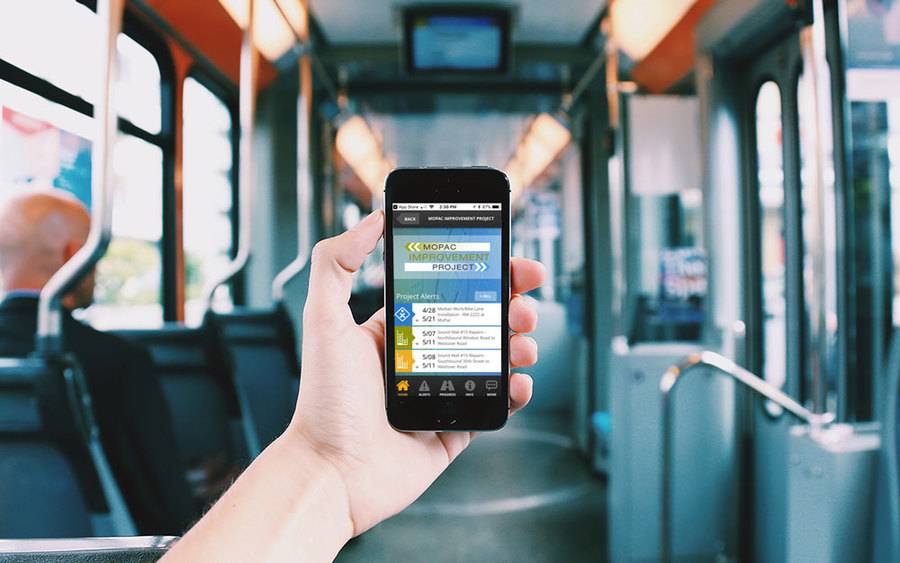 Transportation Mobile Apps: 10 Cool Features for a Better User Experience
A mobile app may not always make sense for your transportation project, but when it does, consider some of these great examples of how the right user experience can kick things up a notch.
Read more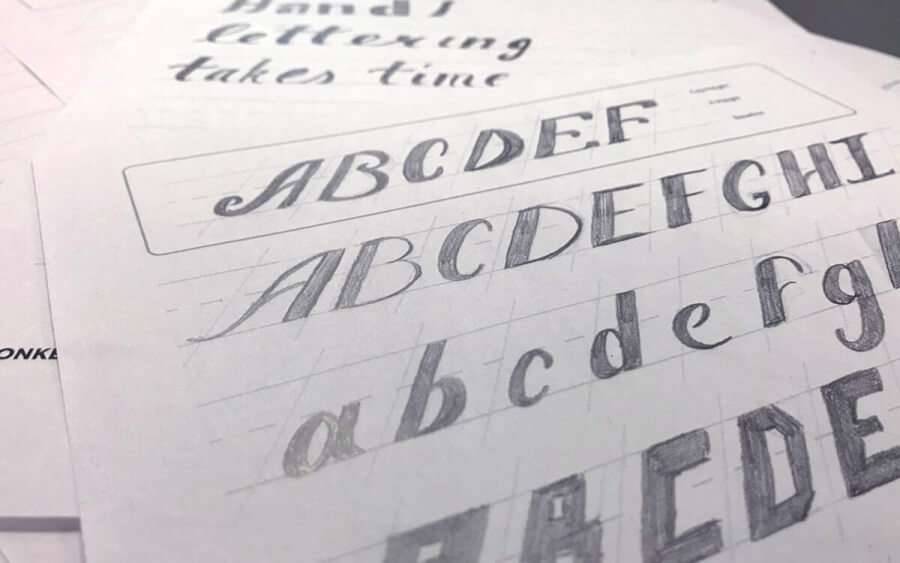 Freebie Friday: Practice Hand Lettering Sheets
Creating a hand-lettered piece not only allows for unique layouts, but more flexibility between letterforms, and can evoke a very specific intention that can't be easily replicated.
Read more