The 4 Most Common Drivers of a Website Redesign
In today's fast-paced digital landscape, we all know that keeping our websites up-to-date is required to remain competitive, relevant, and aligned across all of our brand touchpoints. Website redesigns take time, money, and resources, so knowing when a redesign is necessary is an important first step. In our decades of experience, all website redesigns are triggered by four main categories of business issues. In this article, we'll break them down to help your business identify 1) if it's the time is right for a new site; and 2) what options you can consider across different price points to make the best investment. Let's go.
A website is hard to manage.
Clunky CMS: Many websites are built using legacy CMS platforms, many of which may not be user-friendly and make content updates & maintenance very cumbersome. This blockage can delay publishing new content and promotions or simply waste your team's time.
Lack of flexibility: Some websites have rigid templates that restrict design changes and branding updates, preventing organizations from effectively reflecting their brand's evolving identity.
Proprietary dependencies: Websites may rely on specialized developers for even minor changes, which can slow down updates and may lead to additional costs.
Lost Support: Many businesses lose one person who ran the website or can't find the contractor who built the site in the first place. This lack of support can push an organization to rethink its current site and invest in something that is more accessible to current/future staff and less dependent on a specialized developer.
A website is not ADA-compliant/accessible.
An increasing reason for website redesigns is related to web accessibility. We have many articles in our blog associated with web accessibility and how it should be a requirement for every new website. In short, having an accessible website means that users of all abilities have equal access to your website's content, functionality, and features. This type of inclusivity enables users with low-to-no vision (near blind, blind, color blind), low-to-no hearing (from hearing impaired to deaf, deaf-blind), are mobility impaired (inability to use a mouse, requiring assistive technology) and potentially cognitively impaired (attention/focus, sensory, memory, language processing, etc.) to better connect with your organization online.

More and more businesses are reaching out to us every day for guidance as building and supporting accessible websites is become increasingly important for the following reasons:
Legal and Regulatory Risks: Non-compliance with accessibility standards, such as the Americans with Disabilities Act (ADA), can expose businesses to potential lawsuits and reputational damage.
Exclusion of Potential Customers: Inaccessible websites can alienate customers with disabilities, denying them the opportunity to access your products or services and impacting your brand's inclusivity.
Google is Paying Attention: For several years, Google's free website tool, PageSpeed Insight, has been measuring website accessibility as one of its core four metrics. This forecasts and reinforces that a website's level of accessibility is an important metric that Google uses in its assessment of each website's experience, which plays into its rankings and results.
It's the right thing to do: When diversity and inclusivity are a priority for businesses and their brands, it is critical that their website mirrors this commitment online.
A website is hurting business growth.
Slow Loading Times: Websites with subpar performance often suffer from slow loading times, leading to higher bounce rates, reduced conversions, and negatively affected search engine rankings.
Poor User Experience: Visitors may become frustrated with a slow or unresponsive website, leading to decreased engagement and diminished trust in your brand.
Poor Performance/Results: Your website is simply not connecting with its intended audience in a way that helps with online conversions (leads, sales, subscriptions, etc.)
Pivots & Business Evolution: There are times when businesses have to change the products and services offered, overhaul their branding, and/or need to completely pivot to stay competitive. These types of changes most often result in large website enhancements or redesign to ensure the website aligns with new corporate directions.
Changing of the Guard
We love meeting new people and helping. Many times, conversations related to new projects are a result of organizations hiring new marketing & communications personnel. New leadership brings a fresh perspective, which we love, and a chance to review the current systems, processes, players, and digital impact the website provides for the organization.
New people. New vision. - New team members can bring new strategies, perspectives, and vision to your business. When they do, they tend to make their way online and, more often than not, lead to a larger website update.
Familiarity with different technologies - Besides vision, new team members bring experience, knowledge, and trust in their favorite marketing and website tools. These tools could range from CRMs to CMSs to more granular CMS components like visual editors and website plugins.
Automation & AI - As the speed of digital change increases exponentially, marketing directors are looking to harness business intelligence and automation to make their jobs easier. They also seek the flexibility to explore and test the new AI frontier as it brings new paradigm shifts to every aspect of their jobs.
Ok, this rings true. So what are my options?
The answer is "it depends."
Much like buying a new car, there are all different shapes, models, trim levels, and components that go into creating your overall "driving experience" and its associated price point. Websites are very similar - you can pay little to nothing for a new site (get your hands dirty and DIY it yourself), you can look at customizing a pre-existing theme/template, or look to build something unique that fits your company's needs like a glove. The right answer really falls at the intersection of three things:
The People / The Business

Do you have the time/energy/skill/desire to help?
How important is your website to your business? brand? sales?
What is your risk tolerance?
How competitive is the space?
Are you an innovator or a follower?


The Budget

How much do you want to invest?
What is your time worth?
Will the site make/save you time or money?
Would flexible payment terms allow you to invest more over a longer period of time to get a better product?
What would your ROI look like?


The Desired "Driving Experience"

How easy is it to make changes?
Is the website flexible/nimble?
What level of design perfection?
Are search results important?
How important is web accessibility/inclusivity to your business?
Will the site impact digital marketing initiatives?
How friendly is the site with other technology, integrations, and automation?
Some Quick Guidance & Options
Not all site redesigns are the same, and depending on how you relate to the questions above, a full redesign may not be what you need. Your team's combination of reasons and motivators will dictate which approach you might want to take. At Monkee-Boy, we believe that solutions to the abovementioned challenges can be solved by one of three methods.
A Site Replatform - when you love your content and design but need/want a boost in performance and/or improve the ease of ongoing content updates.

Pros: Cost-effective. Fast. Builds on what you love about your site. Improves overall usability, security, and support options. Little-to-no involvement from your team.
Cons: Less research, findings, and recommendations. Assumes your content & design do not need review & updating.


A Site Refresh - when you like your site's structure and content but want to update your site's design & aesthetics. Refreshes can also be a good option when your site is not as responsive or accessible as you would like.

Pros: A new site design can energize the company, inspire new prospects, and evolve a company's brand w/o the need to overall all of the site content. Improves overall usability, security, and support options.
Cons: Moderate budget, timeline, and involvement from organizations. In some cases, it would be better to spend a little bit more for added research, findings & recommendations.


A Research-Driven Full Site Redesign - a great option for when you're looking for a fresh, research-driven perspective. Your team is ready to take a step back to validate assumptions, review historical data, solidify goals & audience needs, review competitors, and build something new that can help take the business in a positive direction.

Pros: Greatest impact. Solves issues with content, design, accessibility, performance, ease of use, and the list goes on.
Cons: Larger investment & timelines. Greater involvement from your organization.
The Next Steps in Your Journey
As you reflect on why you might be considering a website update, the challenges you're facing, and the experience you're hoping for, it is important to remember that there are always options. Qualified options from a trusted guide are key to making an informed business decision. Whether a replatform eases your pain or it's time to take a step back and get a qualified expert opinion on your digital strategy, the team at Monkee-Boy is here to help you take the next step in your journey to digital high ground.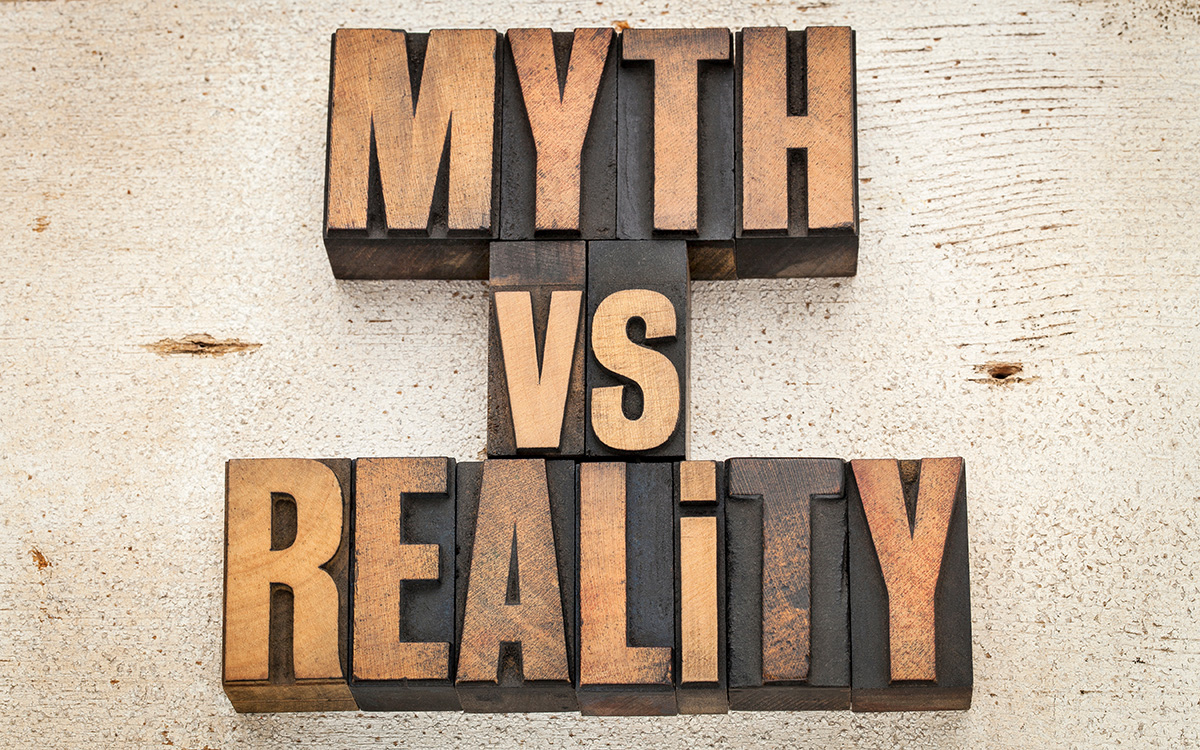 Lessons from the Trenches: Debunking the Myths About WordPress
WordPress has attracted much attention over the years as a popular and influential content management system. Unfortunately, with that attention comes a lot of misinformation and myths. Today, we're going to debunk the top 10 WordPress myths.
Read more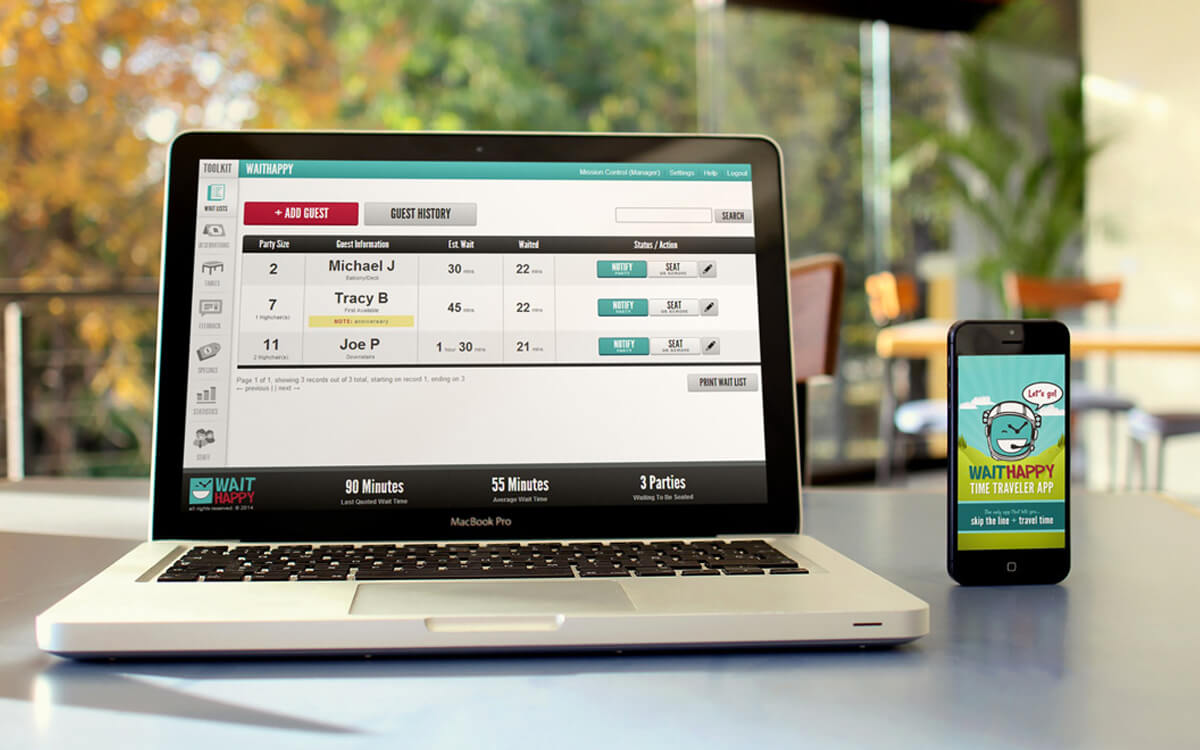 Four Tips For Hiring a Good SEO Firm for Your Business
In today's SEO climate, where Google penalties can result in all of your web pages getting removed from search results, hiring the wrong SEO company can have disastrous implications on your ability to conduct business.
Read more