The Value of Project Managers and Attending Conferences
Hundreds of Project Managers from all career paths were brought together in Orlando, Florida, and I found that we were all seeking reassurance and a grounded support system.
This year I was able to attend the Digital PM Summit and I was thrilled to meet many other PMs who were in similar situations as I was! As a Project Manager, I'm meant to be the shepherd, herding us all to the finish line of a project or task. But, it isn't always easy to navigate every roadblock that appears throughout a project. We're regularly tasked with being a problem solver, not only for our team but also for our clients. Throughout the DPM Summit, I was able to get outside perspectives from those willing to let me be vulnerable and was pushed to think more critically about my role.
Despite the importance of PMs, many people still don't understand what we exactly do as well as how large the scope of our work is.
What is a Project Manager?
The better question is, do you have one? Because our job description goes far beyond what our title may suggest. Yes, we manage projects, but here at Monkee-Boy we're doing so much more behind the scenes:
Tracking project scope — The Monies
Managing internal resources — The Frontline
Checking timelines — The Launch
Tracking of project requirements — The Circle Back to Items
Training Guides — The Guide to Updating and Maintaining Content
Those are just the high-level buckets, too—I don't want to get too in the weeds, or else you'll know all of our PM secrets! You wouldn't believe the number of Trello cards we have dedicated to our process alone.
Why does anyone become a PM?
The truth is we usually find the role by chance. For me, I was a UI/UX designer who loved the formality of a meeting, knowing the priorities of a project and tackling things from a list. I needed some order! I also wanted to be involved with all aspects of a project from our proven Digital Strategy, to understanding how the client would use our CMS. The weirdest part for me was that I liked responding to clients (shocker) too! Not only did it help me think thoughtfully through a design or feature, but it also helped me feel more comfortable in my role on a team.
While this isn't everyone's set path, we're able to naturally fit into the role because we're able to adapt quickly. Throughout the day, I'm ready to project-switch on-a-dime while still maintaining some sanity. Not everyone is built that way, and that's okay.
What Made the Digital PM Summit so Special to Me?
Honestly, it was how safe the space felt. Self-reflection is a tough pill, especially when you confront yourself in front of others, but that was the true glory of the DPM Summit. We all had a common ground to stand on. We all were connected in the digital world in some fashion, and we were all looking for support. No one was there because they had everything figured out or always had the right answer. And if they did, they would be a robot!
The beautiful thing about this conference was that it was founded by a group of owners who felt the need to commiserate about their challenges, iterate on their current ideas and genuinely be in a room full of other Project Managers. They were just like us! Over the years, the Summit has grown to host over 300+ PM's in a single hotel ballroom ranging from in-house creatives to small agencies (like us!) to product engineering firms that span countries! And PM's aren't only needed for the tech world; I was able to chat with folks from the construction world as well as the medical field. So you could say we're essentially needed everywhere.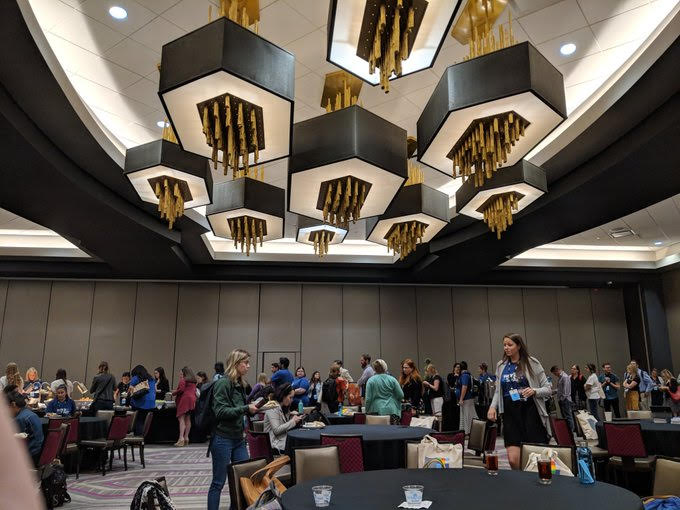 My Take-Aways
Know your Value — Don't try and be everything. PMs are facilitators of collaboration; we're here to start tough conversations and see them through.
Trust your Supporters — Collaboration involves every party to have mutual trust and an understanding that we're all working towards a single common goal.
Communicate Effectively & Often — Only reporting project numbers isn't an effective way to communicate about the project as a whole. Talk with your team to fully understand the picture and how we can grow collectively as a team.
Make your Client Trust the Process — When it comes to the process, it's important to walk them through what they've signed up for, and why it's crucial we're doing it this way.
Evolve — It's essential to continually be growing in your role on a team and even as a person, whether that's through understanding technical requirements better or connecting with your team on a human level.
Maybe we'll see you at the next Digital PM Summit. While it might not be at the most magical place on Earth again, we know we'll be there!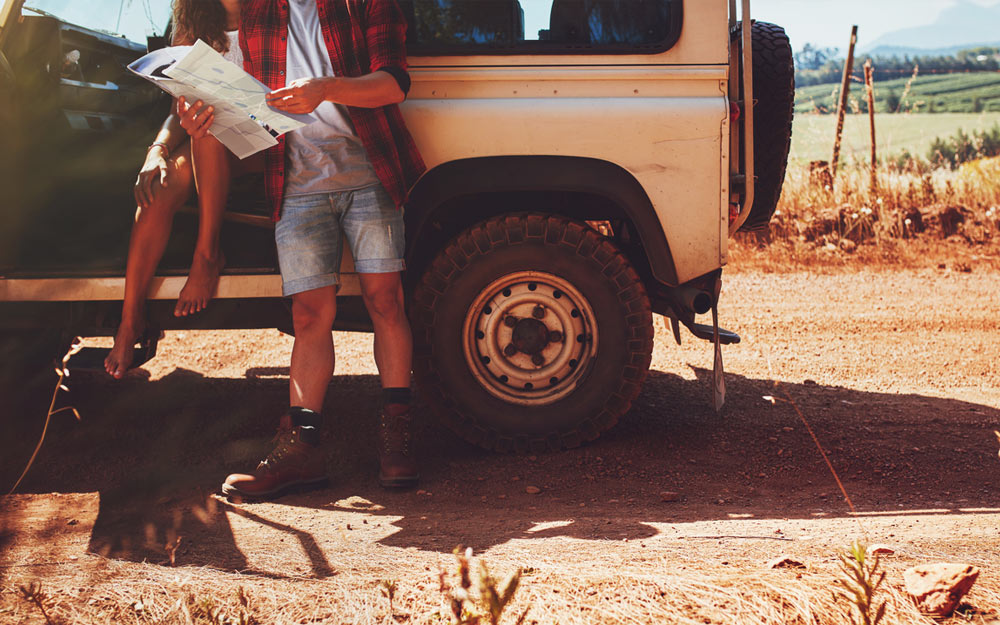 Chart Your Course - The Web Accessibility Road Map
The second article in our "Road to Web Accessibility" series will guide you on how to formalize the path you plan to take to build an inclusive experience.
Read more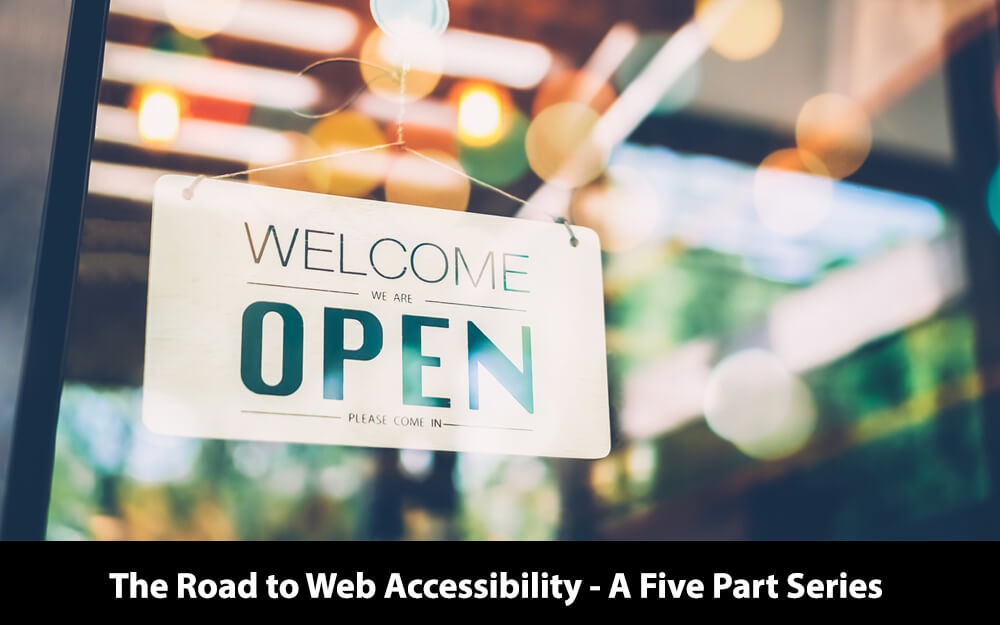 The Road to Web Accessibility - A Five Part Series
Ready to build a more inclusive digital experience? This step-by-step series will explain things in simple terms and provide guidance on your road to web accessibility.
Read more