5 Reasons Web Accessibility Should be a Priority in 2023
As we've discussed across many articles, while web accessibility as a practice and consideration is not new, it is new to many organizations that are considering a website redesign or doing business in highly regulated industries. If you're new, welcome! We are here to help. This article is a great primer.
As we move into 2023, we are doubling down on our belief that web accessibility should be a priority for all organizations. The most important thing is for your organization to "get off of zero" if it hasn't been discussed or considered internally. Here are some of the reasons it needs to be a priority in the coming year.
Legal compliance
We hate sounding like fearmongers, but the data is in. Put simply - litigation of inaccessible digital experiences are here and increasing year of year. In 2022, it is estimated that over 4,400 lawsuits were filed - that equates to almost 100 ADA-based digital lawsuits per week. A 75% increase in the last two years.
In the United States, businesses that are not in compliance with web accessibility laws and regulations are at risk of facing legal action, including costly lawsuits.
The National Association of the Deaf (NAD)
Providing inclusive and accessible digital experiences is the law in many countries. This includes the Americans with Disabilities Act (ADA) in the United States, the Accessibility for Ontarians with Disabilities Act (AODA) in Canada, and the Web Content Accessibility Guidelines (WCAG) set forth by the World Wide Web Consortium (W3C). Failing to make your website accessible can result in legal consequences and costly lawsuits.
In the United States, the number of lawsuits related to website accessibility has been increasing in recent years, with many businesses facing legal action for non-compliance.
The Disability Rights Education and Defense Fund (DREDF)
Improved User Experience
Accessibility makes websites easier to use. It improves the overall user experience for people with AND without disabilities, allowing everyone to easily access and use the website. This can lead to increased user satisfaction, loyalty, and a positive reputation for your company. Many different types of disabilities can impact a person's ability to use a website, including visual impairments, hearing impairments, motor impairments, and cognitive impairments. By making your website accessible, you can ensure that all users can access and use it regardless of their abilities.
In a study, 89% of users said that they would be more likely to make a purchase on a website that was easy to navigate and use.
The Nielsen Norman Group
Increased Traffic and Sales
According to a study by the National Council on Disabilities, people with disabilities have a disposable income of over $200 billion and are a largely untapped market.
Websites that are not accessible to people with disabilities are leaving money on the table. It has been estimated that the U.S. economy loses $225 billion a year due to the lack of accessibility.
AccessibilityOz
Making your website accessible can also increase traffic and sales, as it allows more people to access and use your website. This is especially important for e-commerce websites, as it can lead to more sales and revenue. By making your website accessible, you can tap into this market and increase your customer base.
Accessible websites have been shown to increase online sales by as much as 30%.
WebAIM
SEO Benefits
Web accessibility can also have SEO benefits, as search engines like Google may favor websites that are accessible to people with disabilities in their search results. This is because accessible websites provide a better user experience for all users, including those with disabilities, and search engines aim to provide the best possible user experience for their users. Additionally, making your website accessible can help to improve its overall usability and navigation, which can also positively impact your SEO.
Google is watching...
Several years ago, Google released Google Lighthouse - a free online tool intended to organizations measure the quality of their online experience. Most recently, Lighthouse has been rebranded into Google PageSpeed Insights - same tool, new name.

PageSpeed Insights measures your site across four primary quality metrics:
Performance - a measure of how fast your site loads, how long it takes for someone to interact with it, etc
Accessibility - a measure of if your site and content can easily be navigated and consumed by users do varied abilities
Best Practices - a measure of if your site is coded with the latest code to ensure a consistent experience across browsers & devices
SEO - a measure of how easily your site content can be indexed and understood by search engines
Search engines like Google prioritize websites that are accessible to people with disabilities, which can result in improved search engine rankings and increased visibility.
The World Wide Web Consortium (W3C)
As you can see, web accessibility is a core metric that Google is looking for when evaluating the quality of your online experience. If Google controls where your site shows up, not delivering an inclusive experience will hurt your overall rankings.
Test your site on PageSpeed Insights today - if you need help improving your scores, please let us know.
Social Responsibility
Including web accessibility in your website redesign project demonstrates social responsibility and shows that you are committed to making your website accessible to everyone. "It's good press," as they say. This can help to improve your company's reputation and brand image and can make your company more attractive to customers, employees, and stakeholders.
In a survey, 82% of respondents said they would be more likely to do business with a company that had an accessible website.
The Royal National Institute of Blind People (RNIB)
Future-proofing
Building an accessible experience takes more time & money. More considerations, decisions, guardrails, and testing are required to put the core foundation of accessibility in place. This investment, however, always pays off as it helps to future-proof your business from the onslaught of changes in user behavior, demographics, technology, and legislation that might show up tomorrow.
Making a website accessible today will ensure that it remains usable in the future, as technologies and user needs evolve.
The Web Accessibility Initiative (WAI)
Sophisticated businesses understand that web accessibility is one part of embracing inclusivity as an organizational goal. It can be a differentiator in business, hiring, retention, and community perception. Providing an accessible site is the right thing to do and doing what's right is always a great long-term strategy.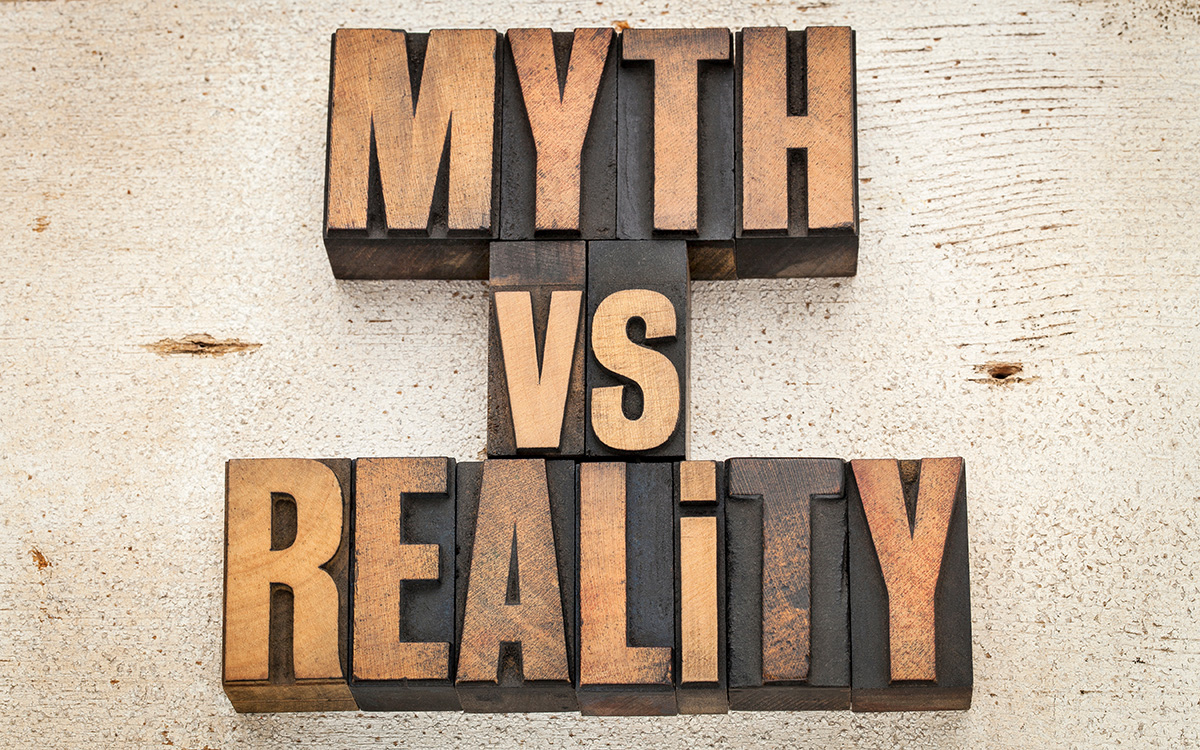 Lessons from the Trenches: Debunking the Myths About WordPress
WordPress has attracted much attention over the years as a popular and influential content management system. Unfortunately, with that attention comes a lot of misinformation and myths. Today, we're going to debunk the top 10 WordPress myths.
Read more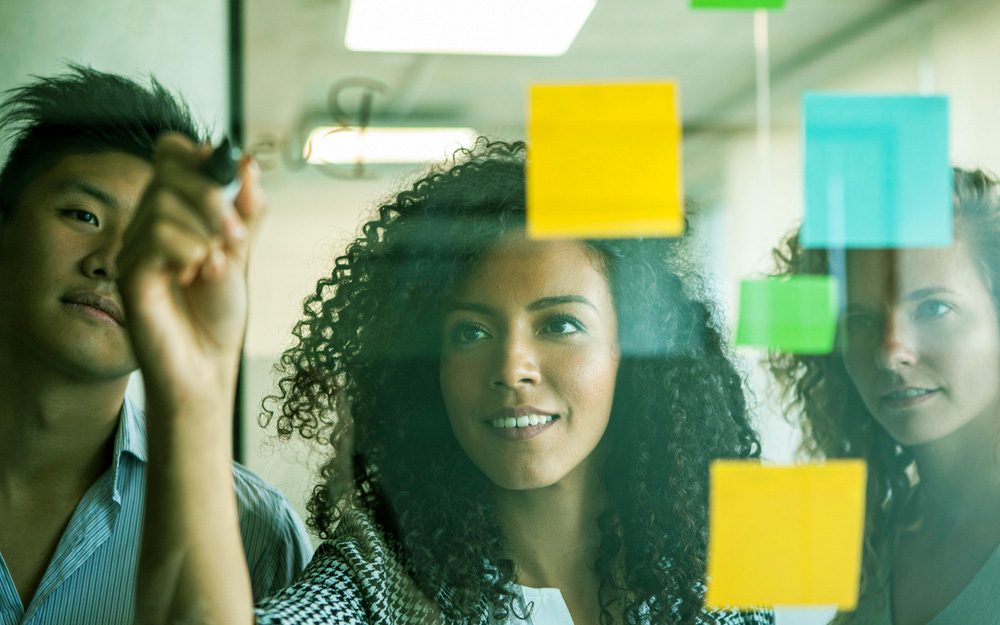 The 4 Most Common Drivers of a Website Redesign
Feeling like it might be time for a new site? This article will help your business identify why now might be a good time and what options might be a good fit.
Read more