Six Reasons Web Accessibility Should Be A Requirement, Not An Enhancement
As we lean further into helping organizations understand and embrace the value and benefits of web accessibility, we find ourselves referencing the same six benefits in each new discussion. You know what that means—time for a helpful blog post!
In this article, we'll explore the six primary benefits a business can expect from investing in building an accessible and inclusive experience and why web accessibility should be a requirement, not an enhancement, for your digital experiences.
1. Web Accessibility Increases Your Market Share
A common misconception is that accessible experiences only impact the edge cases of those with disabilities. In reality, building accessible websites and products opens the door to over one billion potential users and, by all measures, the number is going to continue to increase moving forward.
Accessibility helps a wide spectrum of users that can include people with a full disability (blind, deaf, etc.), those with more situational disabilities (e.g. reading in a bright area, loud places, etc.) and everything in between, across both younger and aging populations.
According to The WorldBank, "One billion people, or 15% of the world's population, experience some form of disability...One-fifth of the estimated global total, or between 110 million and 190 million people, experience significant disabilities."
That's not exactly an edge case, now is it?
The nation's 65-and-older population is projected to reach 83.7 million in the year 2050, almost double in size from the 2012 level of 43.1 million.
But wait, there's more. According to the US Census, "The nation's 65-and-older population is projected to reach 83.7 million in the year 2050, almost double in size from the 2012 level of 43.1 million". This growth is largely fueled by the aging Baby Boomer generation. The sheer number of people who can benefit from an accessible website, and their collective buying power, are incredibly compelling reasons to move towards a different way to build websites.
Consider the following questions:
How much business could you be losing by excluding this audience?
Can you afford to neglect, ignore, or dismiss them?
Providing better access to your content and materials could be the one thing your business needs to open the door to new users and revenue.
If increasing market share and the audiences who could be buying your offerings is a goal, including WCAG AA accessibility conformance, needs to be a requirement.
2. Web Accessibility Promotes a Positive, Inclusive Brand
So let's say you're still a little skeptical. Since you're reading this blog post, you're still good in our book, so let's dig in a little deeper and consider your brand.
In our world today, social media can push ideas, products and customer feedback to an international audience in a matter of seconds. Now, imagine that someone with disabilities tweeted or posted online that they were unable to use your website or product and that they felt discriminated against.
Consider the following questions:
Can your organization afford to be labeled as "discriminatory"?
How would this situation impact your brand promise & value?
How would your team respond?
Would your team even know what to do or where to start?
Even if you work for a large enterprise organization and you can potentially absorb legal fees associated with fighting discriminatory lawsuits, can you afford losing brand equity? Building a brand that users love can take years to build and seconds to lose. It should be a no-brainer and easy for C Suites across the world to understand and embrace that an inclusive brand is a valuable brand.
If a positive brand perception and increased brand equity are valuable to your organization, WCAG AA accessibility conformance should be a requirement. It should not be optional. You should embrace it and promote that you embrace it—then watch those that loved you before, love you even more.
3. Accessibility Helps Websites Perform Better
Maybe you're starting to see the light now. To turn it up more brightly, let's chat about your overall web performance.
Research has shown that accessible websites perform better. These sites rank higher in search engines, expand the normal user experience to include a wider range of audiences, and are easier to use when considering the larger spectrum of audiences that are considered during the design and development phases.
In addition, here at Monkee-Boy, we believe that accessibility is going to play greater importance in the next 2-3 years as Google is paying more and more attention to how well sites provide accessible experiences.
One example is Google's web performance testing site (web.dev), which is dedicated to helping organizations understand how well their websites perform. As you can see from the measurement results, accessibility is one of the four main measurement criteria.
If you think about it, this makes perfect sense—search engine crawlers aren't humans. They can't see or hear. In many ways, crawlers behave very similar to users with disabilities—both using different tools to evaluate content to determine the relevance and the value a site has to offer. Images, audio, or video are not considered as highly, if at all, at this point. It makes sense that since this is the case, websites that better enable technology to crawl them and deliver content would be a win/win for both search and those using assistive technology.
"Accessgeddon" anyone?
Similar to the "Mobilegeddon" of 2015, where Google updated its algorithms to exclude non-responsive websites from mobile searches, we believe it's only a matter of time before Google starts to favor accessible websites even more highly and potentially even exclude sites created without accessible considerations. When this happens, and we firmly believe it's not a matter of "if", not "when", businesses will scramble to web accessibility. AND, if the term "accessgeddon" takes hold, you can totally tell all of your friends that you heard it here first!
If performing well in search is a current and future need for your website or products, WCAG AA accessibility should be a requirement.
4. Web Accessibility Helps Grow & Retain Your Workforce
In today's market, talent is SO tight, finally making building inclusive organizations the priority it should be.

Ask yourself:
Can your business currently attract, recruit, and hire people with disabilities?
Does your business allow people with disabilities to physically navigate the workspace and amenities?
Does your organization have the tools that disabled new hires need to complete their job duties once hired?
Similar to ensuring your valued employees can easily navigate their physical world of your business (e.g. office, desks, bathrooms, etc.), businesses also need to be cognizant of how these same users navigate your digital footprint. If you invest in building an inclusive experience, your team can then return the favor and be valuable, effective employees.
If your business promotes itself as being an equal opportunity and diverse workplace and wants to attract and retain users of all abilities, accessible and inclusive digital experiences need to be a requirement.
5. Accessibility Lawsuits Are Quickly On The Rise
We always prefer to lead with the "accessibility is the compassionate and right thing to do" approach. We consider that box checked at this point and ultimately it may not be possible to convince you to be compassionate (it's OK!). When that fails to open the eyes of those who are still not convinced, it's time to bring out the big guns—Legal!
Simply put, more and more organizations are getting sued and otherwise penalized for not providing accessible experiences. According to Lainey Feingold, a leading lawyer and speaker on disability rights, lawsuits associated with businesses not providing accessible experiences online have increased year-over-year since 2015.
According to Feingold, the following number of federal lawsuits related to accessibility are as follows:
2015: 57
2016: 262
2017: 814
2018: 2285
Kris Rivenburgh, a lawyer and leading expert in ADA website compliance and accessibility suggests that in 2019, the number of lawsuits will "far exceed 10,000." He also states on his website that "nearly all of these lawsuits end in settlements for 4 or 5-figures and never go to trial. Additionally, there are even more disputes that settle without a lawsuit officially being filed". Rivenburgh goes on to say,
There is NO law that mandates websites be accessible. However, courts are liberally construing ADA Title III language (from 1990) to hold that websites are indeed required to be accessible.
These legal challenges are impacting all industries: local, state and federal governments, businesses (of all sizes), non-profits, churches, educational institutions, restaurants, banks & credit unions, museums and more. The bottom line? Your industry is not immune.
In addition to these cases, other major economies like the European Union and Canada are moving to make accessibility a legal requirement for both public and private companies. This will quickly impact international organizations doing business in those regions and, as such, ensure the exponential increase in lawsuits against organizations who don't take accessibility seriously.
Web accessibility is a requirement of the Americans with Disabilities Act (ADA). This civil rights law states that businesses must provide effective communication and full and equal enjoyment of products and services. If a business doesn't provide equal access to all, the company is considered discriminatory and therefore at risk of both complaints and litigation.
Let's take lawyers out of the web accessibility equation.
The "I'm Too Big/Too Small" Myth
Maybe you're thinking to yourself, "Well, we have lots of money and lots of lawyers, so we'll be fine." As Ms. Feingold explains eloquently in her blog post titled 'Companies Are Losing Web Cases: Spend Money on Web Access, Not Lawyers', "Let's take lawyers out of the web accessibility equation. Money is better spent on web developers, designers, user experience folks and others who can make the web (and mobile!) available to all."

Big corporations are being sued because they have very, very deep pockets and, in spite of having resources, most of the suits end up settling. Small businesses are also being targeted too, as they're more likely to settle quickly because they can't pay expensive legal fees.
Making your website accessible is the only option.
Despite any reservations you have, investing in building an inclusive experience now will save you money. Here are a few reasons how:
If you're sued, you will have to pay big money to retroactively test or fix your site, or start again—from scratch.
Fixing your site does not void the legal fees associated with any complaint or litigation, so you would also have to pay more big money to cover your associated legal fees.
Lastly, how much time and money will be lost having to fight a legal claim? Let's be honest. Probably a lot more.
For all of these reasons, it makes practical sense to invest a little bit more now to save a ton of pain and heartache later. Think of investing in accessibility like the bumper-to-bumper warranty you buy with each new car that protects you the second you drive off the lot and for tens of thousands of miles down the road.
Big Takeaway
Your website has to effectively communicate its content with all of your potential customers to be compliant with the ADA, otherwise, your business is exposed. The only way to truly protect yourself is to provide an accessible and inclusive experience. Make it a requirement, welcome all of your users, and let your lawyers worry about, you know, the fine print.
6. Web Accessibility is a Competitive Advantage
Every good business owner is looking for ways to surpass and submarine their competitors. It's the nature of the business world, really, and through this ongoing one-upmanship between companies, an unimaginable amount of innovation has occurred.
When you consider all of the benefits above (more users, beloved brand, better search performance, improved talent and workforce, and no legal drama), how can accessibility not be considered a competitive advantage?
Accessibility is one a key differentiator for both your website and any software products you develop. It shows that you care about your customers. It shows that your brand is compassionate and has a heart. It demonstrates that all users are welcome and supported by your organization. As your business navigates the digital jungle of ever-changing devices, browsers, search engines, user habits and, well, the "unknown" which continues to change, accessibility has and will continue to carry more weight and value. Investing in accessibility now will open the doors to one billion new users and position your company to catch and ride the accessibility wave before your competitors are even in the water.
Next Step: Join Us
Make Accessibility A Requirement
Hopefully, you're in agreement that accessibility needs to be a requirement for all of your future projects. It should not be optional or considered an enhancement.
As you consider your next project, it is your job to help champion these benefits to other decision-makers and help your organization reap the rewards (while you take all of the credit). If we can help, please let us know. This is what we do. We're happy to have a conversation and answer any questions your team might have.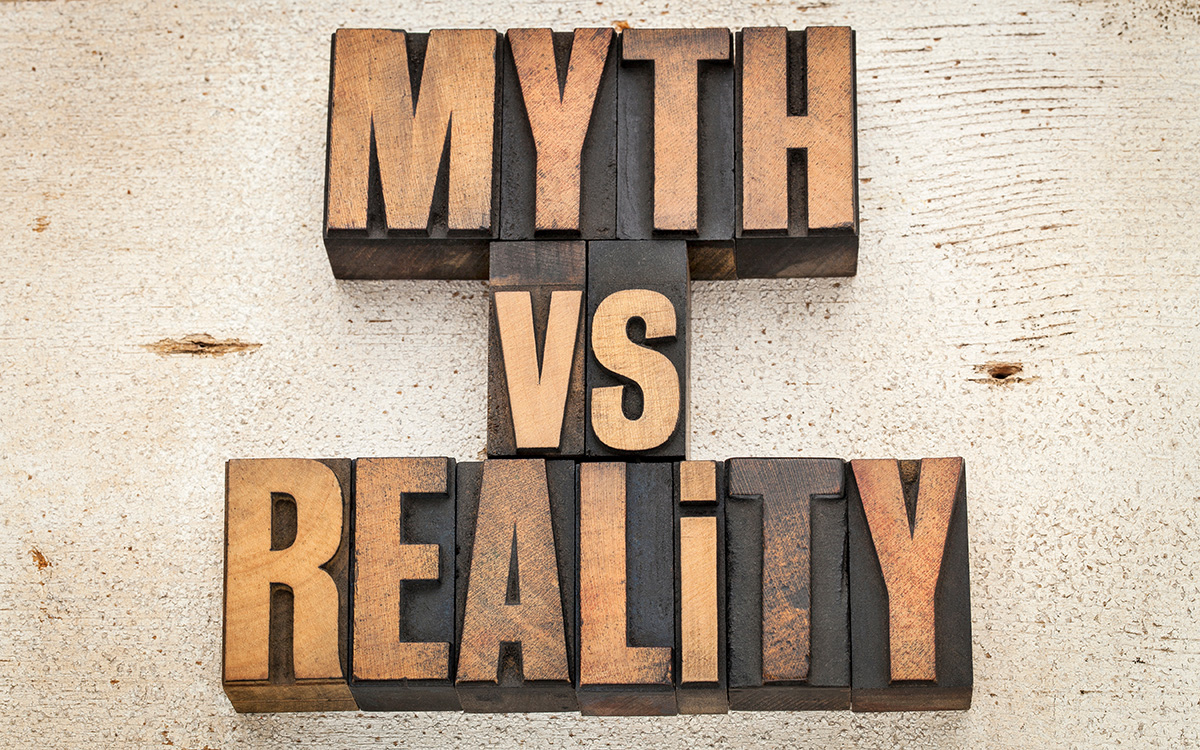 Lessons from the Trenches: Debunking the Myths About WordPress
WordPress has attracted much attention over the years as a popular and influential content management system. Unfortunately, with that attention comes a lot of misinformation and myths. Today, we're going to debunk the top 10 WordPress myths.
Read more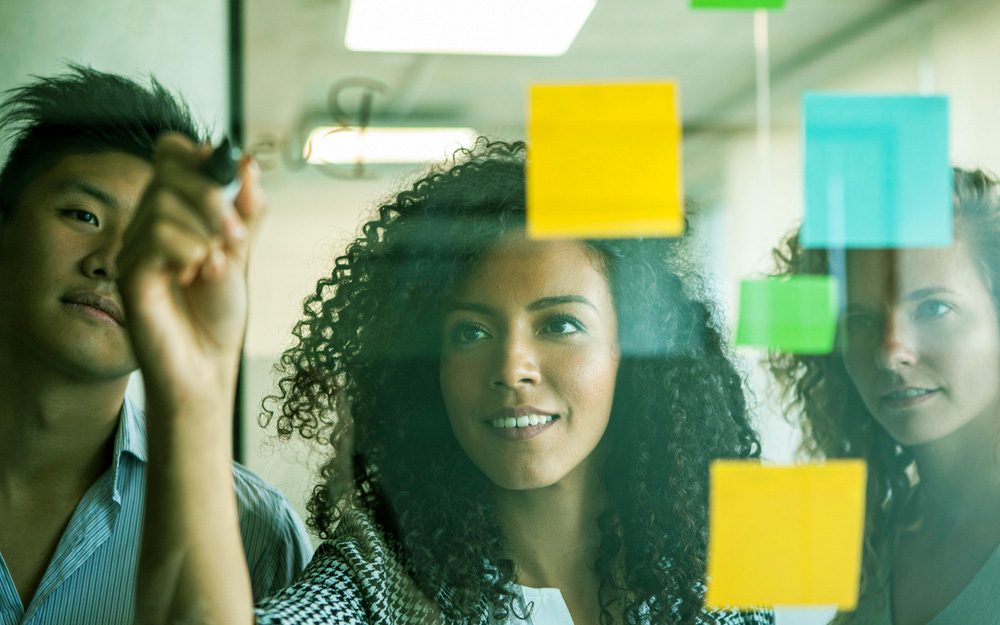 The 4 Most Common Drivers of a Website Redesign
Feeling like it might be time for a new site? This article will help your business identify why now might be a good time and what options might be a good fit.
Read more