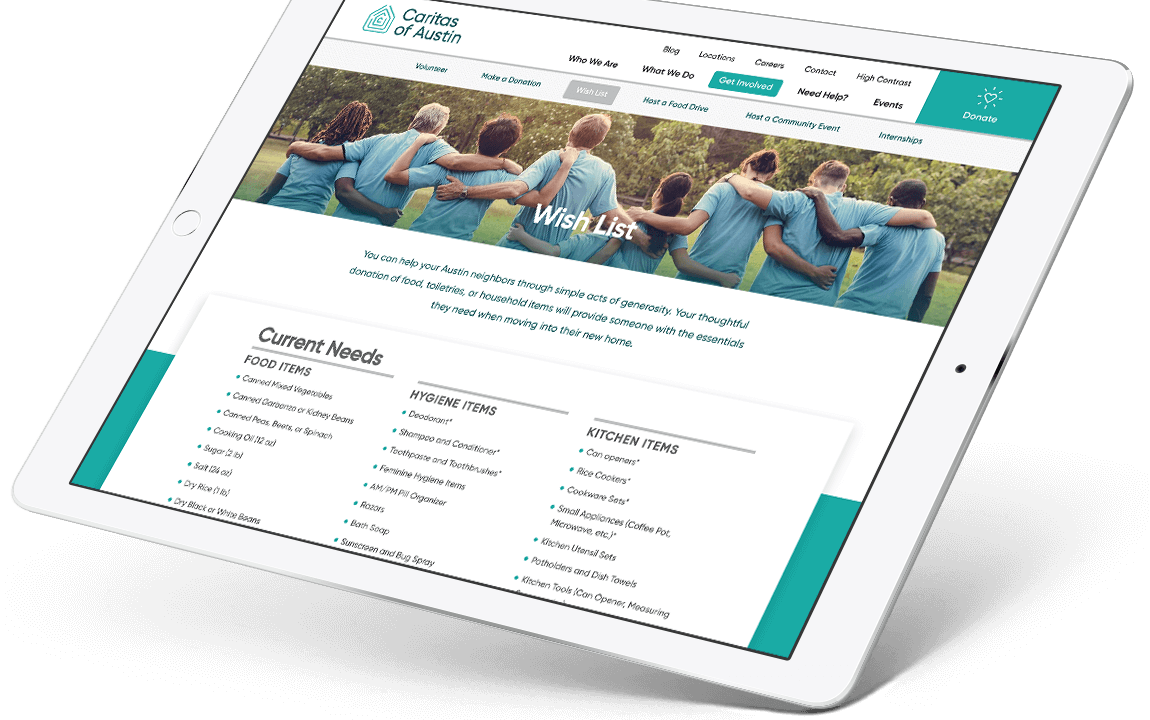 Visit the Site
Caritas of Austin
Organic Search
83%
Increase in Organic Sessions
Engagement
73%
More Visitors to the Site
User Experience
41%
Increase in Avg User Session

About Caritas of Austin
For over 50 years, Caritas of Austin has provided services to empower the homeless to move towards achieving self-sufficiency. Clients include veterans, refugees, women and children who need stable housing in order to focus on employment, education, food, physical and mental health services and building a sustainable support system. Caritas recently updated its branding and identity and tapped Monkee-Boy to redesign its website to reflect these new visual assets.
New Brand, New Site
To honor and showcase their new brand, it was important to Caritas that their website be a true reflection of their new identity. Not only was the aesthetic shift an important one, but the way they support their clients online, talk about their organization and present their offerings all factored into choices made for the site. Our design team worked to embody the brand not only in the site design but also with additional ideas, like creating a homepage animation to highlight the annual impact and by annotating the logo in an infographic to speak to its meaning.
Tailored WordPress Installation
When building a website, there are hundreds of details and decisions that go into the development and implementation of the site's content management system. It takes the right strategy and a few key questions to get the right fit. What Caritas needed was unique to their operations and the team behind the scenes. Their CMS is specific to these needs – flexible wishlists for donation requests, eye-catching calls to action that are easy to manage, and an events calendar that can reflect community involvement and headline events.
Section 508 Accessibility
Monkee-Boy followed best practices when it came to accessibility on the web, and provided the groundwork for a site that can be easily used by many audiences. A high-contrast version of the site is available from the super-navigation and screen readers can also navigate the site given its underly structure.
Product Interface Refresh
To help bring the brand to life on all digital platforms, Monkee-Boy worked to update forms from Caritas' donor payment software. These changes created a more unified user experience so that the system could better match the updated brand and provide a smoother transition for site visitors.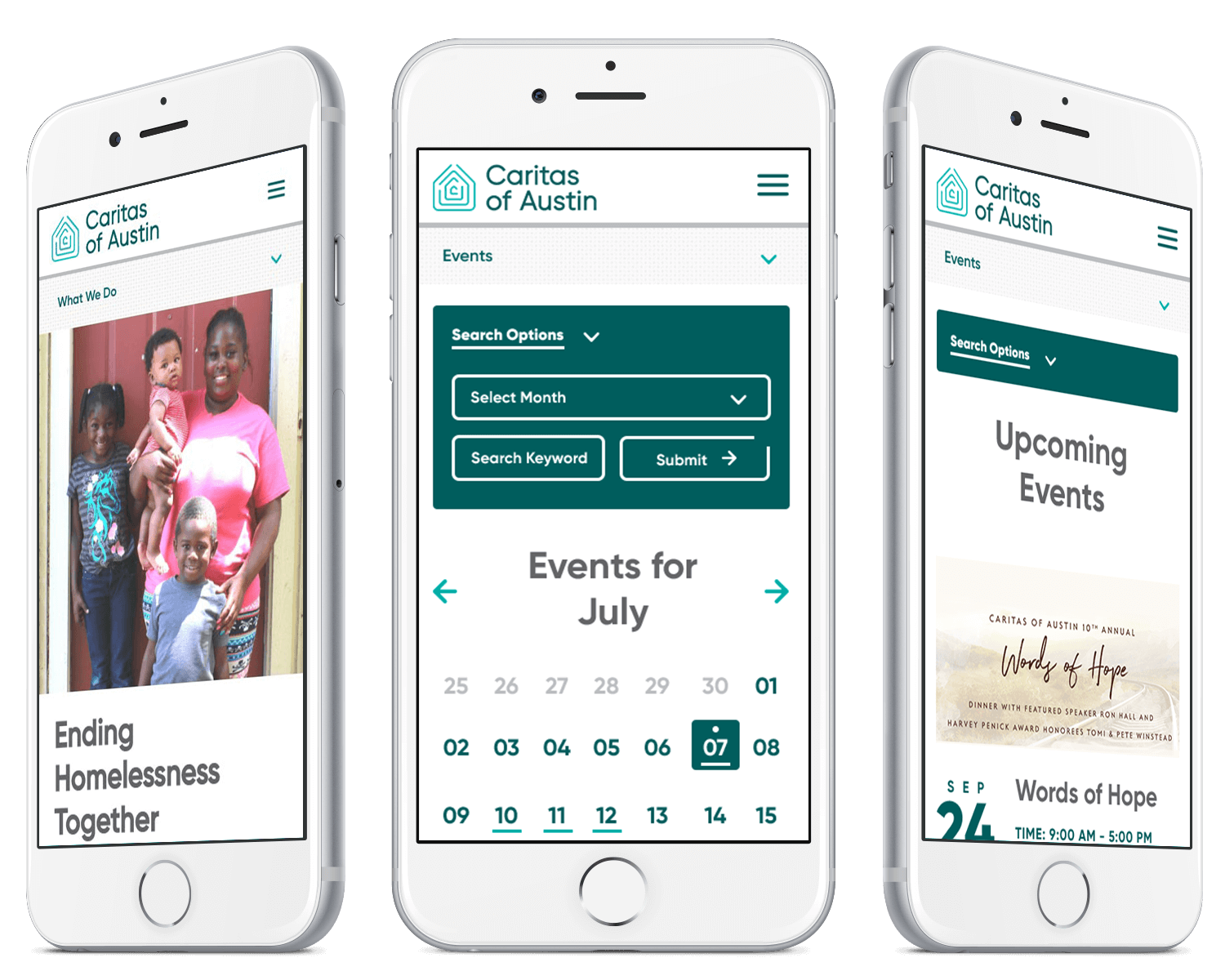 Experience
28%
Decrease in Bounce Rate
Engagement
22%
Increase in Pages Viewed Per Visit
User Experience
23%
Decrease in Page Load Time