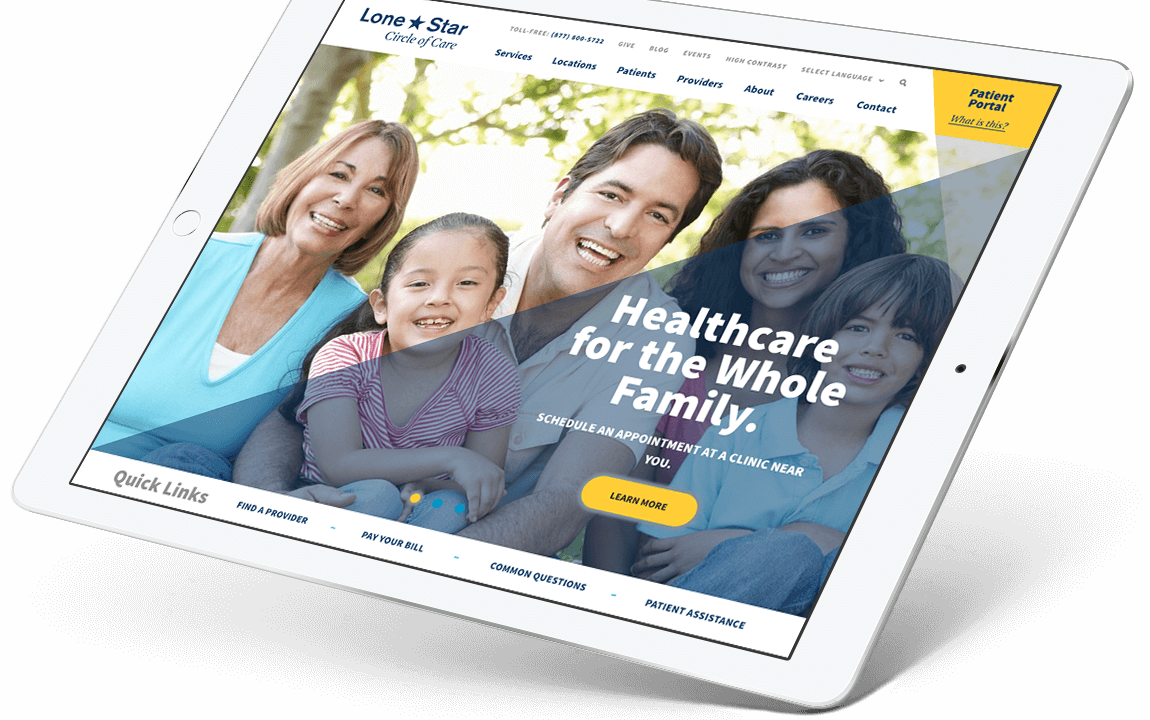 Visit the Site
Lone Star Circle of Care
Engagement
33%
Increase in Visits
Engagement
50%
Increase in Pageviews
Engagement
15%
Decrease in Bounce Rate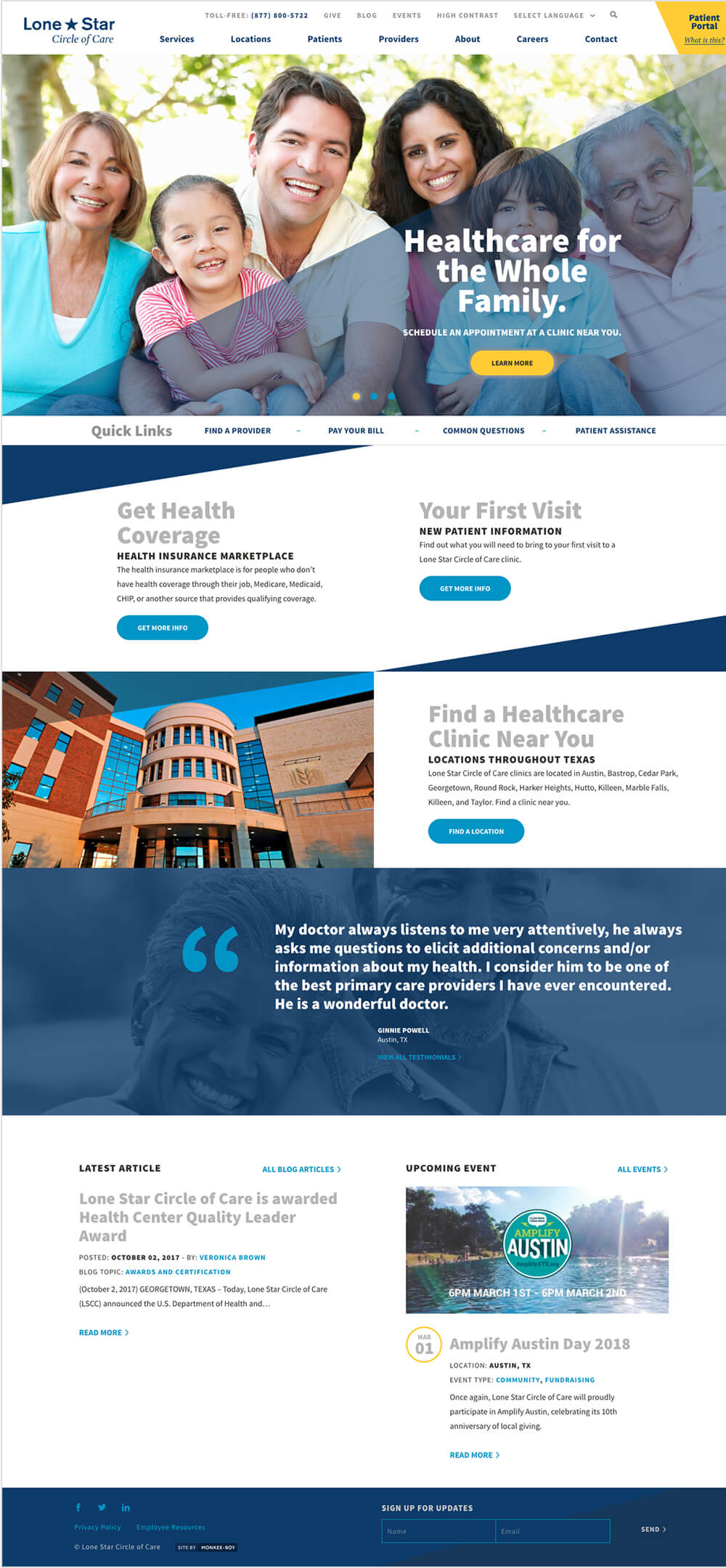 About Lone Star
Lone Star Circle of Care provides medical, behavioral health and dental services to Central Texans of all ages, cultures and economic backgrounds. With a staff of over 400 physicians and supporting staff, Lone Star's clinics have been recognized by the National Committee for Quality Assurance as Level 3 Patient Centered Medical Homes. To better serve the community Lone Star wanted to create a space online where their resources were readily available for everyone and information was clearly outlined for those who needed it.
Diagnostic Strategy
The Central Texas community is a broad audience, and for that reason Monkee-Boy and Lone Star spent a lot of time delving into the details of who the site should serve and how it could accomplish that. By focusing on user goals, desired outcomes for the project and both current and future content, the groundwork for a new site was built.
Responsive Design
Lone Star knew that mobile access for their patients is crucial. Many patients have access to a phone but not a computer, so the site had to be easy-to-use and beautiful across all devices. With this in mind, Monkee-Boy planned out the experience for these extremes; designing, developing and testing on screens of various sizes.
WordPress CMS
The Lone Star team was familiar with WordPress and wanted their new site to use the same technology. Monkee-Boy created the new site from the ground up, coding a custom theme for the site and creating several tools that were tailor-made for easy management of their specific content.
Locations, Locations, Locations
Given the many locations and clinics that make up the Lone Star network, it was important for the site to provide necessary details and information about each. Not only does the new site include an interactive map of all locations, but also detail pages that show a gallery of photos, providers at the location and other clinics that are nearby.
Accessibility
The audience for the new site needed simple design and straight-forward content, and also considerations for accessibility. This is why Monkee-Boy adhered to best practices when it came to accessibility on the web, and planned for a high contrast version, as well as easy tab-navigating on the site.