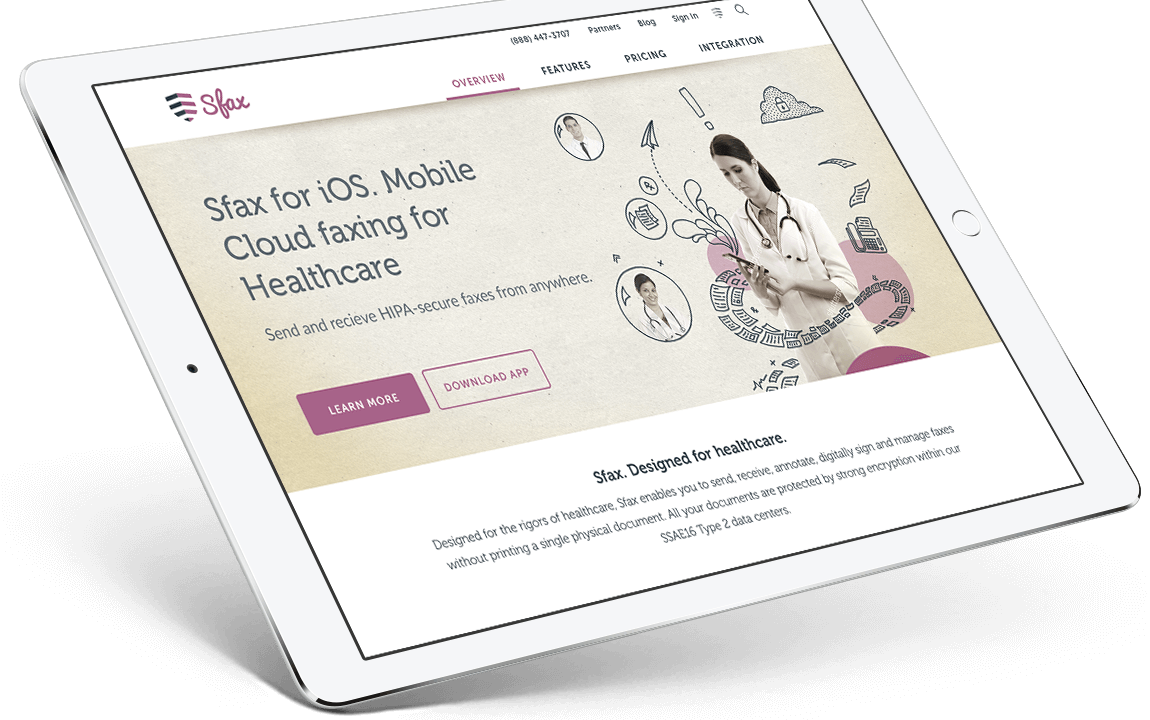 Scrypt, Inc.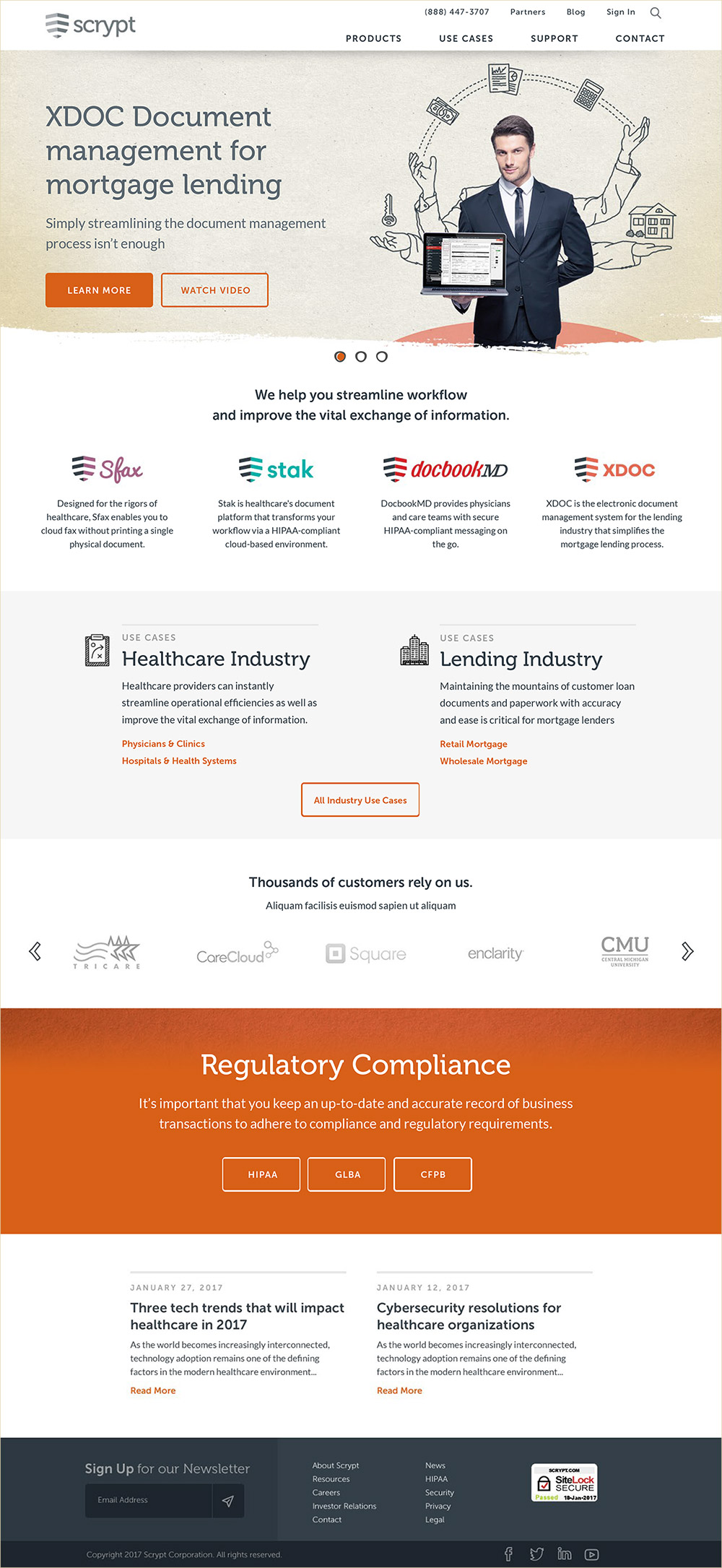 About the Project
Scrypt is an Austin-based company focused on transforming document management and delivery within highly-regulated industries. Founded in 1998, Scrypt was recognized by the Austin Business Journal as the eighth fastest-growing small business in central Texas. Through products like DocbookMD and XDOC, Scrypt provides streamlined cloud-based solutions to protect and transmit sensitive information in the healthcare and lending fields.

Scrypt came to Monkee-Boy with some big problems. They had one corporate brand that was fairly unknown; four unique (and better known) product brands each with their own sales processes, support systems, and product team needs; and a website that didn't help its audiences understand the hierarchy of the brands or easily navigate between them if they owned more than one. As if this wasn't enough, conversions were very low and management of the site was very challenging. Enter Monkee-Boy.
Diagnostic Strategy
Through Monkee-Boy's trusted Diagnostic Strategy, the teams collaborated to fully understand the audiences, content needs, sales processes and uniqueness of each of the product lines and develop an intuitive information architecture and content strategy that provided a system that underscored the hierarchy of the Scrypt brand but also let the product lines shine and have unique control over their product-specific content. As an example, the new approach would allow one product line to use a traditional SaaS pricing matrix while simultaneously allowing another to use a dynamic pricing estimation too based entirely on the number of user seats required.
Fully Responsive Design
To assist with the overall user experience, Monkee-Boy focused on creating a beautifully responsive, digital design system that supported the corporate brand guidelines and helped it evolve across all devices and resolutions. This approach helped establish the Scrypt brand, and show the hierarchy of brands and products and also allowed each product to have its own personality in a way that was organized, consistent and professional to ensure that the impact on the user was appropriate and positive.

One of the important aspects of the design was that each product had a distinct look and stood out from a typical subpage. The site needed to look cohesive, while letting each product's brand identity stand out on its own.
Custom Content Management System
Due to the fast-moving nature of a company with multiple consumer-facing products, Scrypt needed simple flexibility to be nimble and responsive to their product teams' needs. Their unique business challenges required the M-Pire Enterprise CMS to ensure they had all of the right tools and could distribute and manage all of the right content to all of the right places at all of the right times.
Flexible Page Builder
Instead of rigid and unchangeable page templates, Scrypt was drawn to the idea of M-Pire CMS's unique Page Builder that allowed them to create unlimited content layouts and have ultimate flexibility ongoing. The pages can now be built from a library of their content types and content layouts so that their team has the tools at their fingertips to build out everything from a new product to a new product landing page.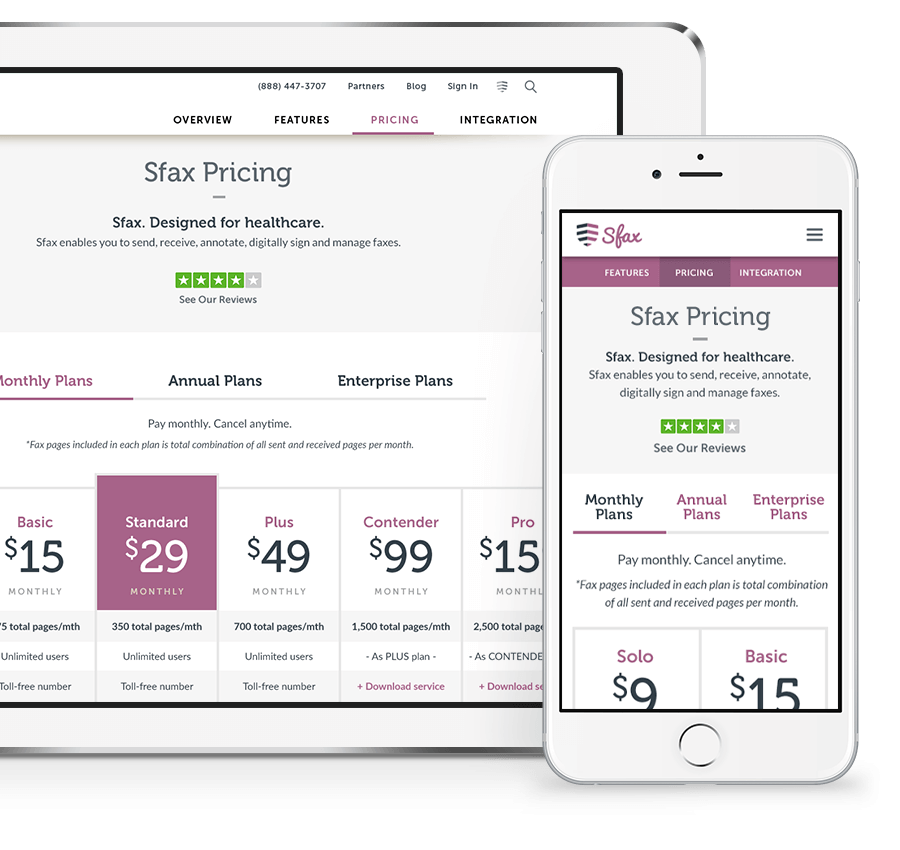 Pricing Matrix Tool
The pricing pages of Scrypt's products was where conversions happened, so it was critical that we understood what each product's sales teams needed to win and win big. To help the Scrypt product and sales teams be successful, Monkee-Boy created a very flexible pricing matrix tool that allowed them to create a wide variety of different on page pricing displays that ranged from standard SaaS pricing tiers to variable "seat" sliders to simple forms that allowed businesses to request a demo.