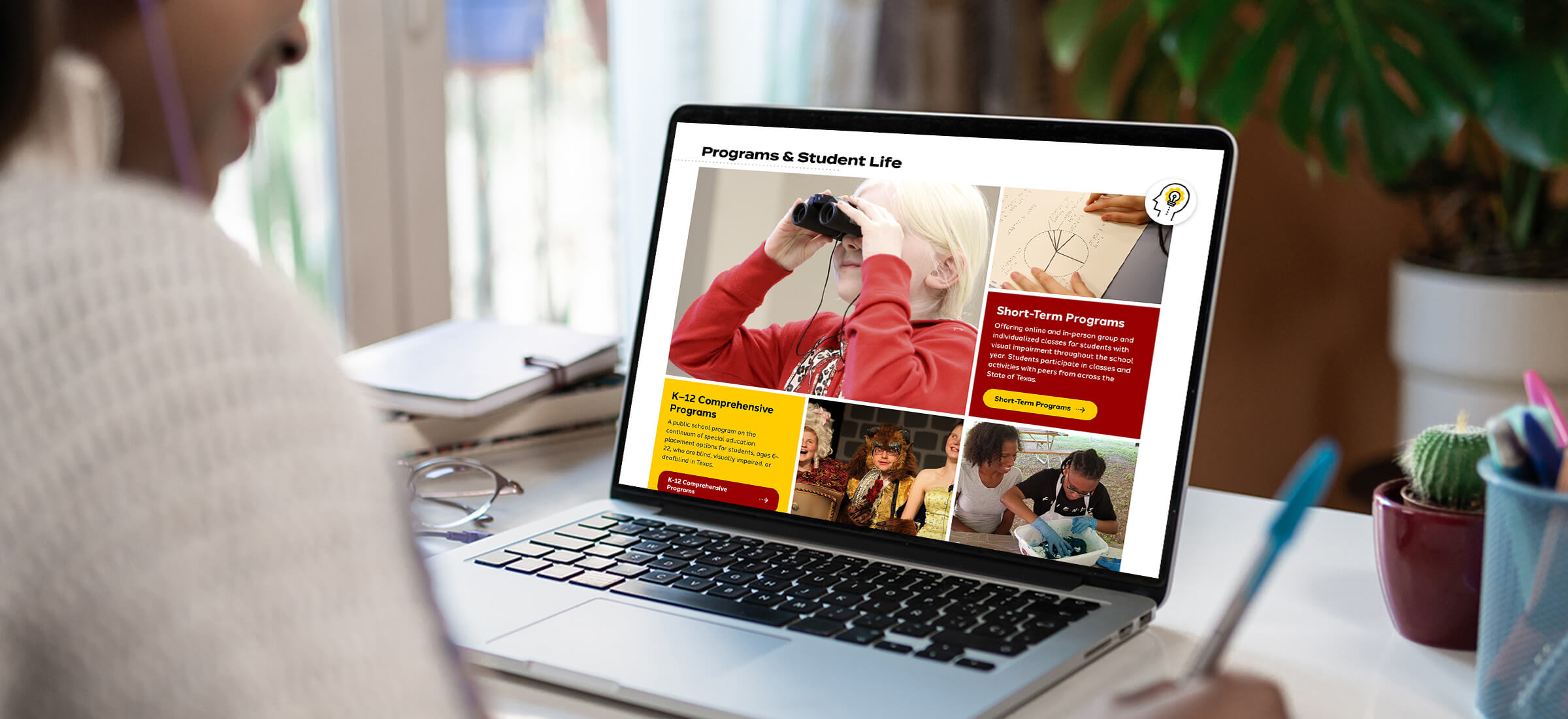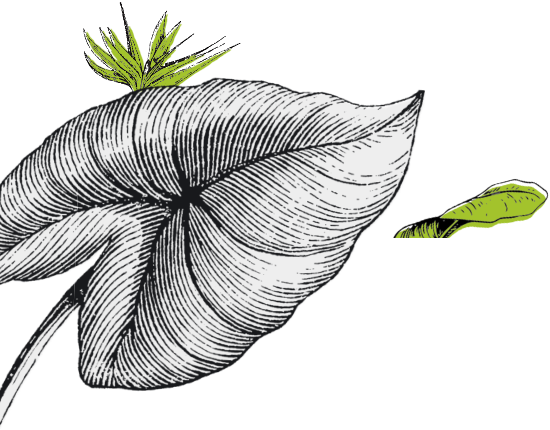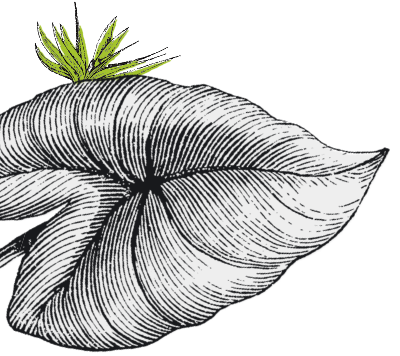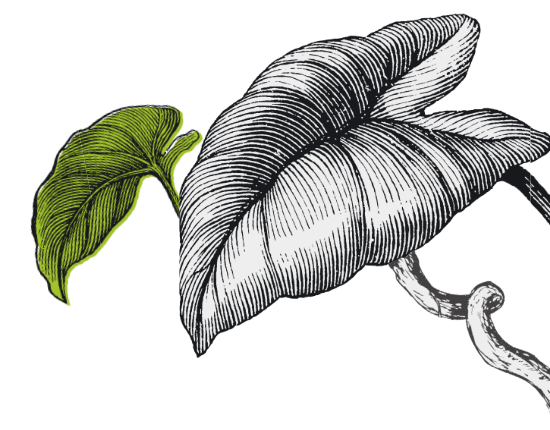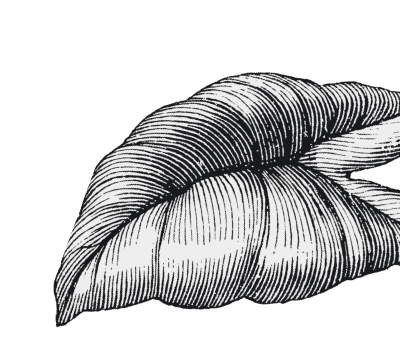 Texas School for the Blind and Visually Impaired
Project:
2022 Redesign Project
Texas School for the Blind and Visually Impaired (TSBVI) is a leading center of educational expertise and resources for all Texas students who are blind, visually impaired, or deafblind.
Serving over 11,000 blind, visually impaired, or deafblind students throughout Texas, TSBVI works closely with schools, families, communities, and organizations to transform educational outcomes for students ages birth to 22. TSBVI also provides support through online courses, consultations, publications, and in-person training throughout Texas, addressing the needs of students that may never travel to Austin.
The TSBVI digital experience, consisting of multiple websites, thousands of content pages, and hundreds of digital assets, had become overgrown and incredibly hard to navigate. The organization needed a complete site re-imagining to build an inclusive experience for visually impaired students and families, the larger educational community, and state policymakers.

Enter Monkee-Boy.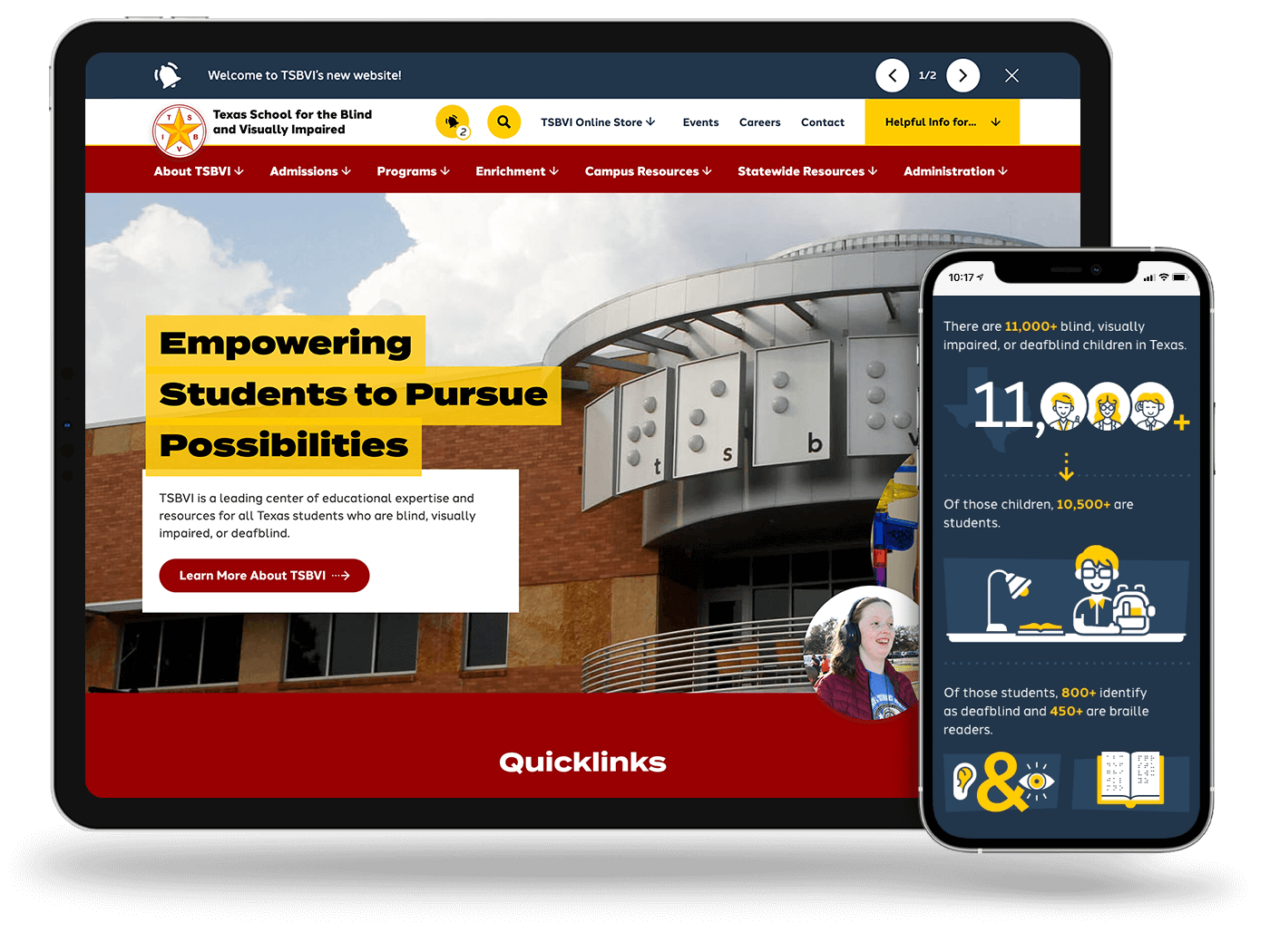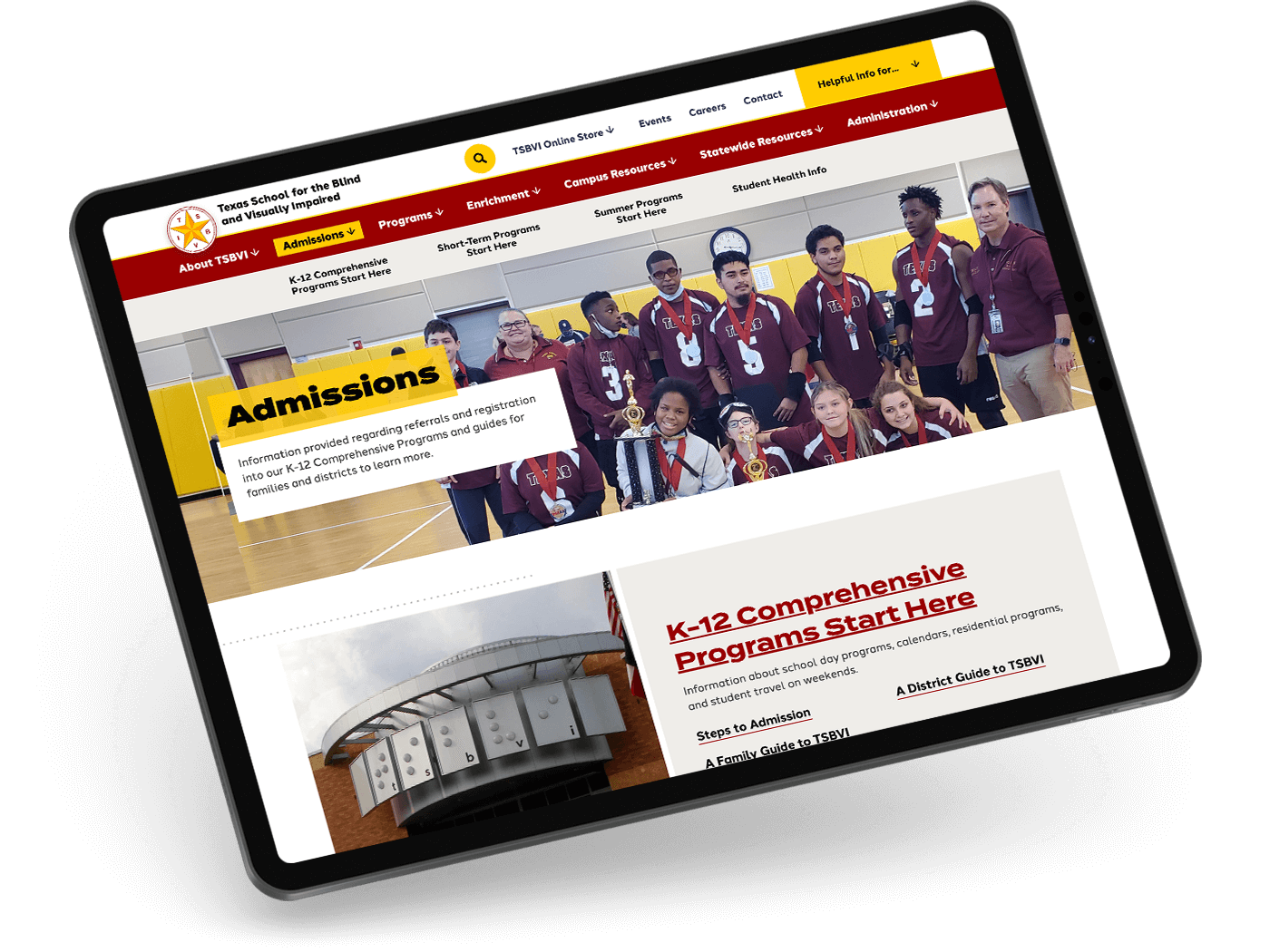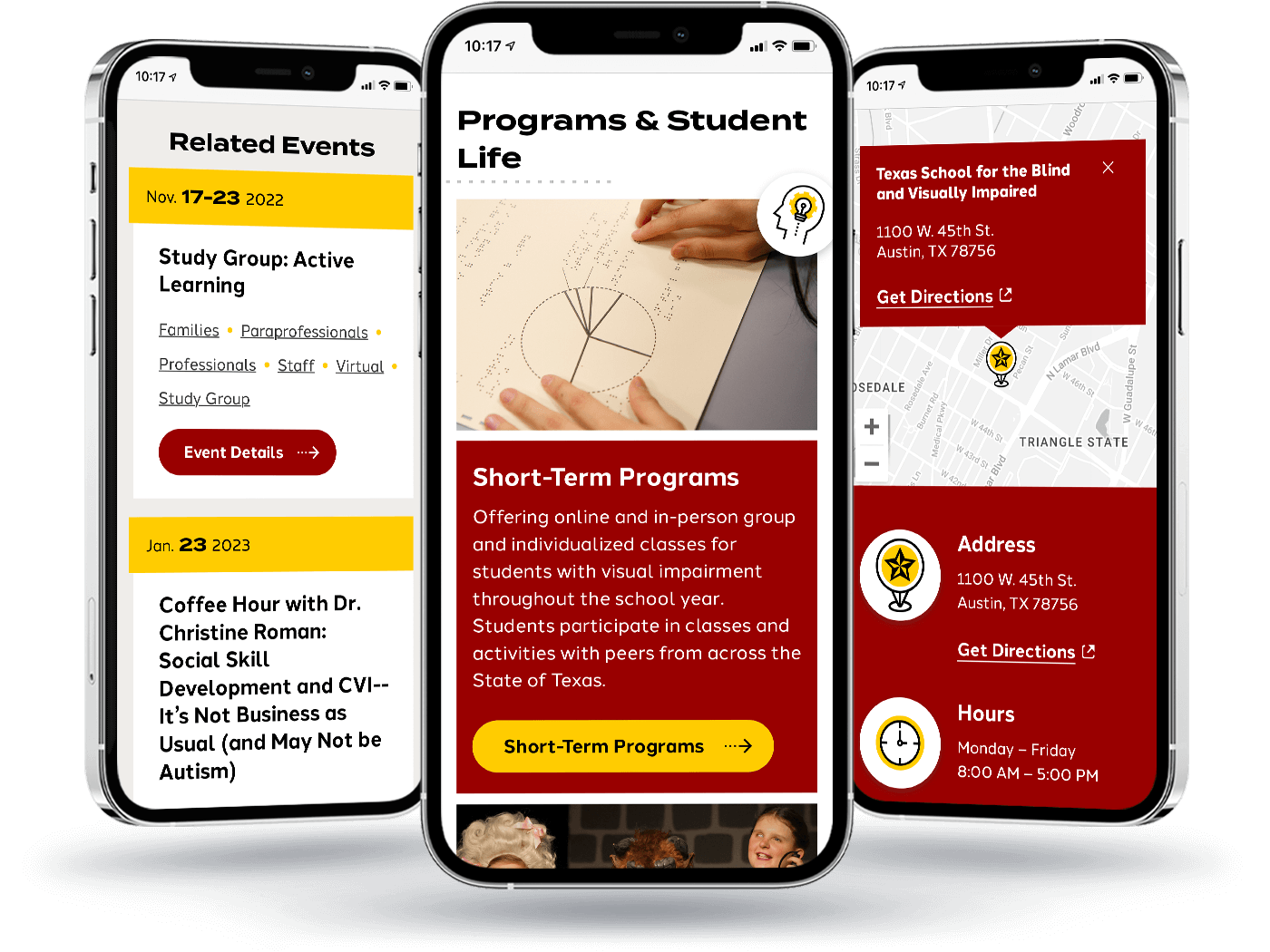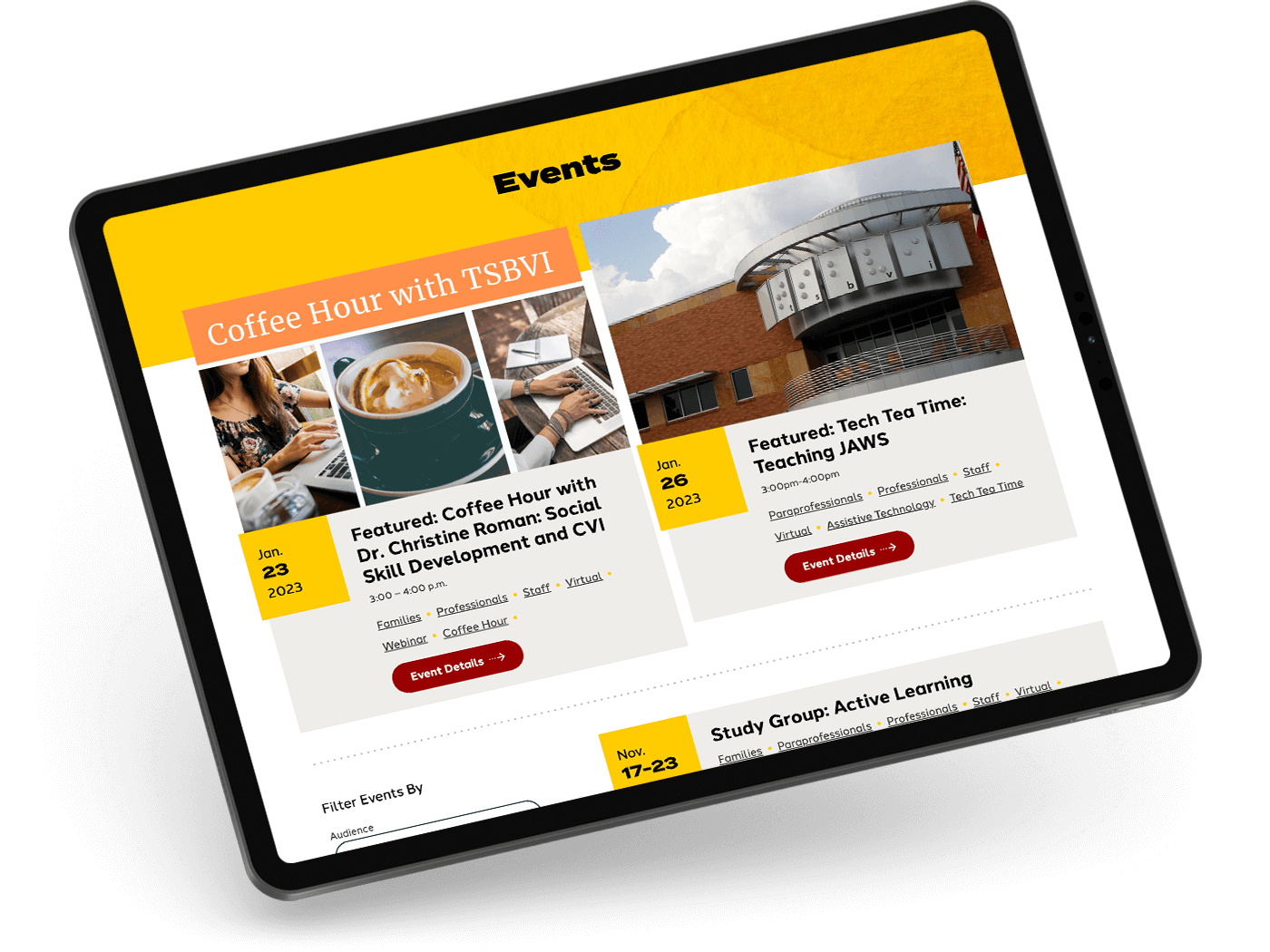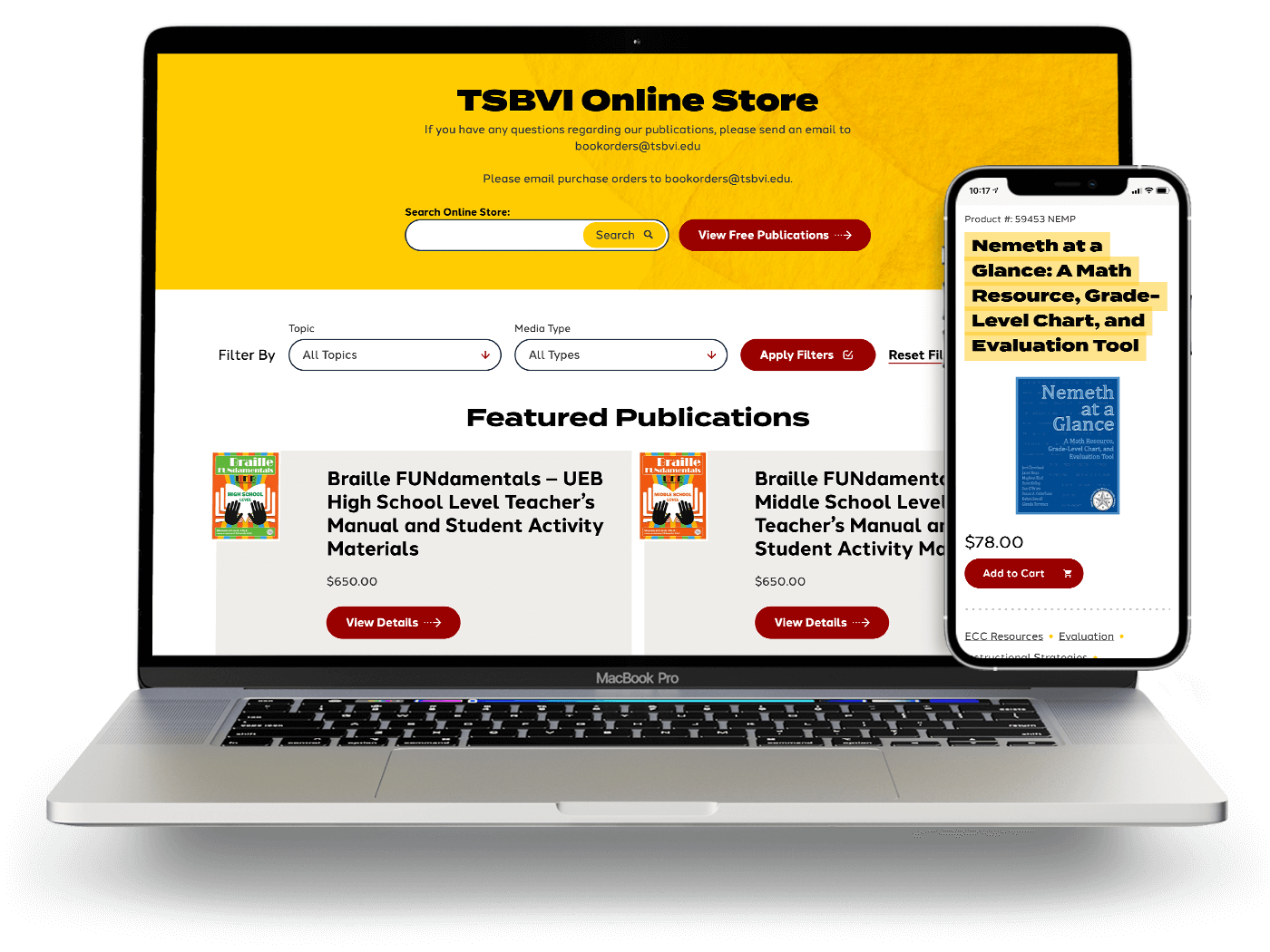 Priority Project Goals
WCAG AA Accessibility - Create a compelling & inclusive digital experience that can support the unique TSBVI unique community & student-body's needs
Seamless Responsivity - Create a custom design that seamlessly transitions between viewports and doesn't degrade for screen magnification users.
Elegant Experience - Develop an intuitive user experience that can support thousands of pages and five content levels.
Microsite Migration - Seamlessly integrate two unique microsites into the overall digital ecosystem while retaining their independence, autonomy, and scalability.
E-commerce - Deliver a fully-integrated shopping cart that connects to 3rd part, state-approved payment processors.
Challenges
Massive Content Payload - Moving over two thousand pages of content and hundreds of supporting assets.
Phase Content Delivery - Organizing, developing, loading & testing content in different phases as it was completed by TSBVI.
Accessibility - Developing a deep accessibility strategy and testing protocol to ensure maximum access to web content & materials.
Robust Redirect Strategy - Building a comprehensive redirect strategy to map 2500+ old URLs to new homes, ensuring that TSBVI's international community could easily find archived materials.
Hard Launch - Get everything launched within eight months. No exceptions.
DIGITAL PROPERTIES
3
Integrated Websites
E-COMMERCE
1
Robust Shopping Cart
TIMELINE
8
Months to Launch
CONTENT PAYLOAD
1000's
Of Content Pages & Assets
ACCESSIBILITY
AA+
WCAG Compliance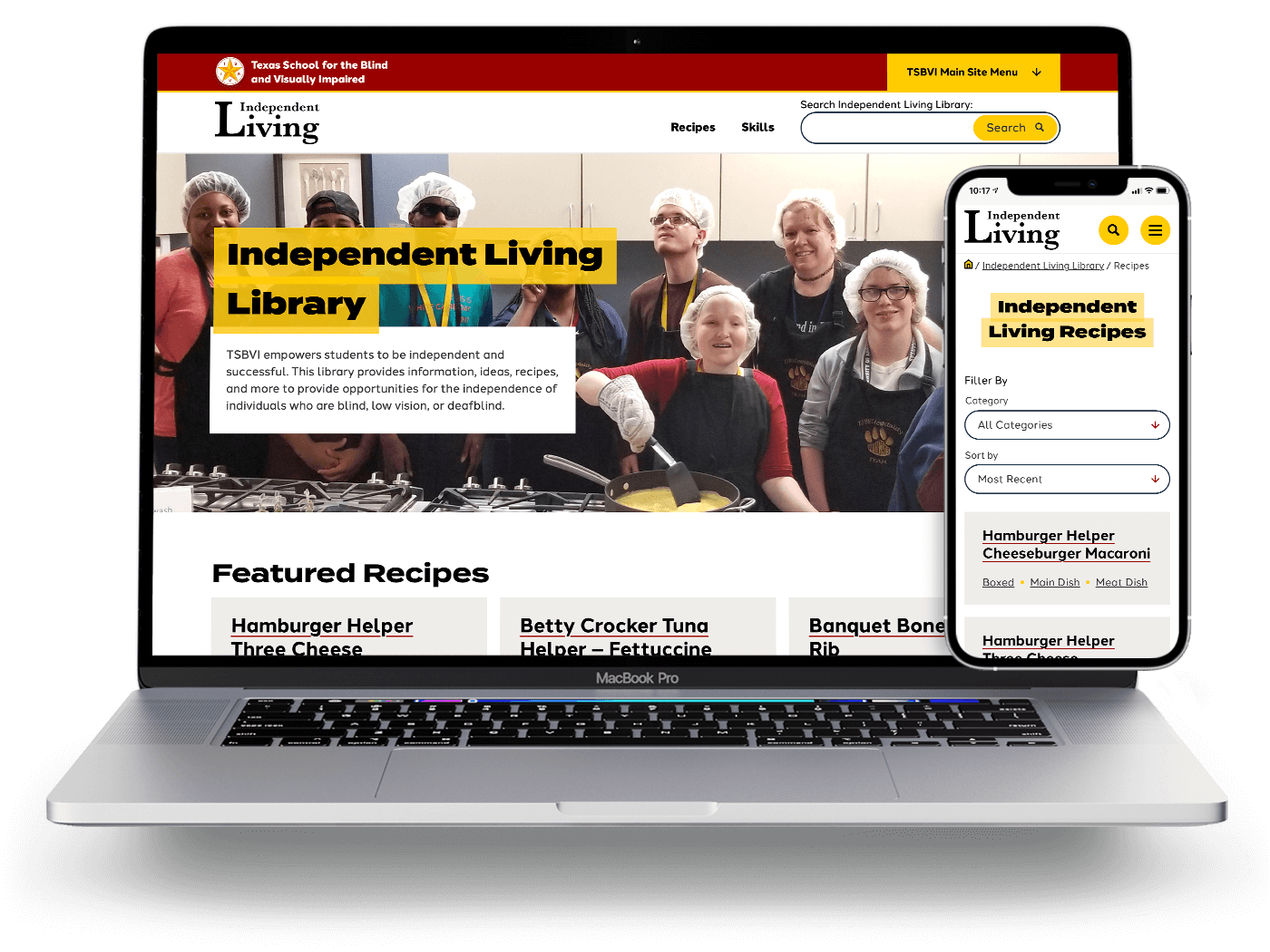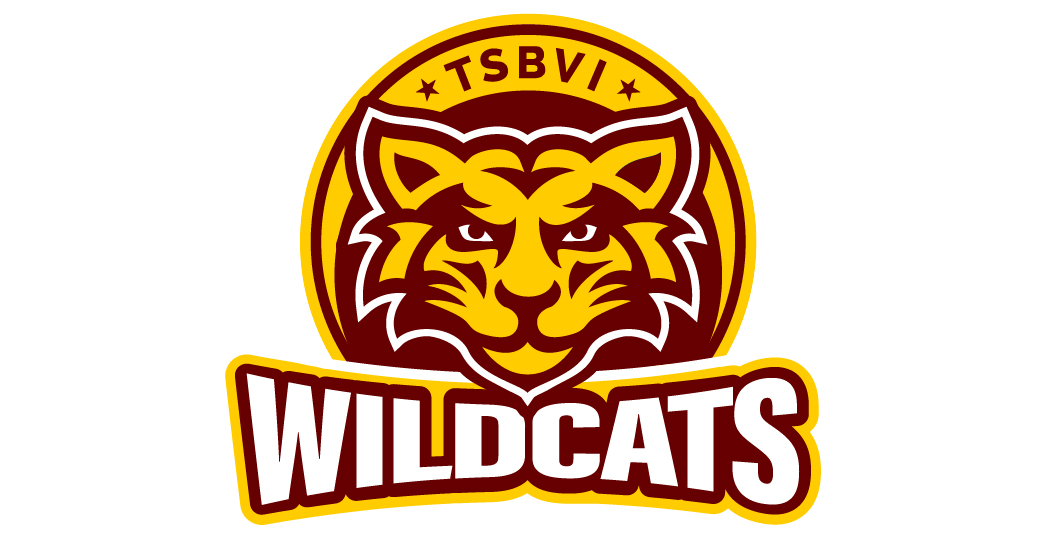 New & Improved TSBVI Wildcats Logo
In addition to the full redesign project, TSBVI decided it was time to upgrade the school mascot logo. The source of the old mascot logo was unknown, and usage rights were a growing concern. What do you do to solve usage right concerns? Create your own.

Monkee-Boy was up to the task, created several custom concepts, and after approval by the student body, a new logo was adopted. Go Wildcats!
PERFORMANCE
33%
Increase in Google Lighthouse Score (from 75 to a perfect 100)
BEST PRACTICES
25%
Increase in Google Lighthouse Score (from 75 to a perfect 100)
SEO
12%
Increase in Google Lighthouse Score (from 88 to a perfect 100)