Cave Holdings Peaks Interest with Their New Accessible Website
International Holding Company Embraces Mowgli
Cave Holdings, the holding company for a growing family of international companies, including Dari Concepts (one of Monkee-Boy's longtime clients), has officially launched its new brand and digital presence to, literally, the world. When the time came to get a new brand and website created, they turned to the Monkee-Boy team who created a new brand, style guide, and digital presence that will be used to continuously launch a new family of brands throughout the globe.
Cave's plan was to start with a small 4-5 page site. They knew, however, that growth was inevitable so they wanted to start on a platform they knew could support them when they were small and as their organization grew into other countries, regions, and industries. WordPress was the platform and Monkee-Boy's Mowgli WordPress Framework was the right tool for the job, allowing them to launch a smaller, accessible site quickly and nimbly with only the bells & whistles they need now, knowing the site, tools, & functionality could grow exponentially when the business called for it.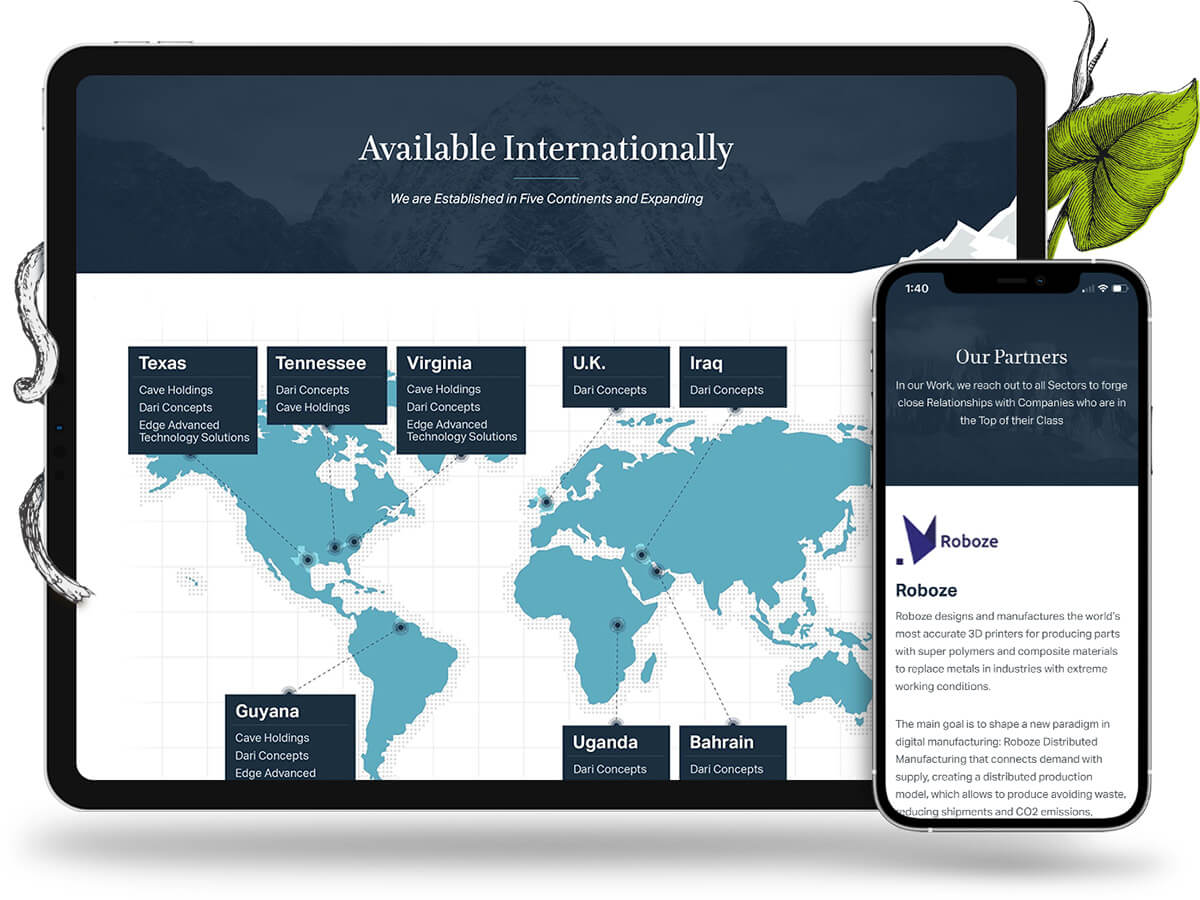 Mapping the Global Footprint
In addition to a new brand and website, the Monkee-Boy team worked closely with the Cave Holdings team to develop an expandable global map that showcased all of the Cave's companies and sub-brands. As the organization extends its reach it is very easy to update the listing ensuring that Cave's customers, partners, and prospects can always see the breadth of reliable services & support the organization can provide internationally.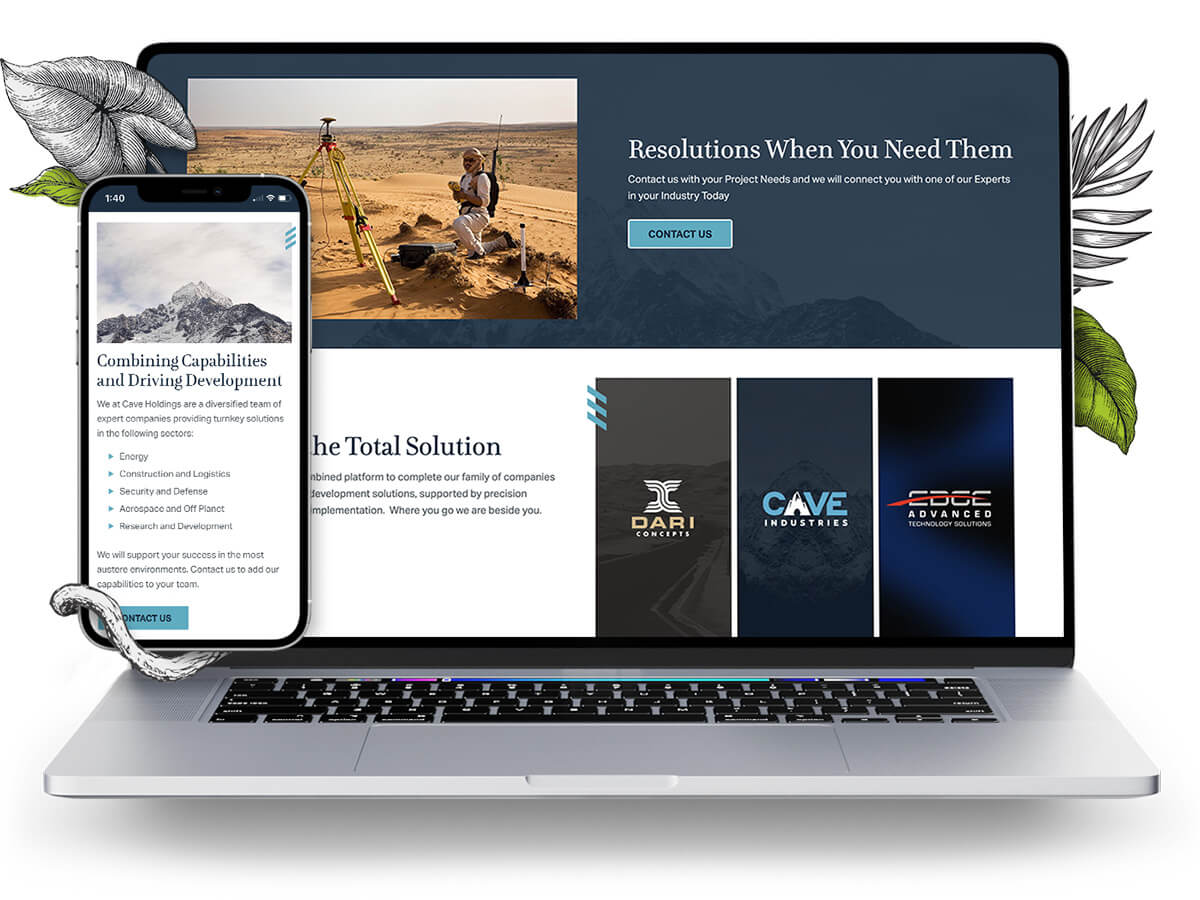 About the Mowgli WordPress Framework
Monkee-Boy's Mowgli WordPress Framework is a proprietary, custom WordPress theme builder that streamlines the delivery of smaller, fully accessible WordPress sites. Intentionally built to solve the challenges associated with bringing smaller compelling, inclusive, and easy-to-manage websites to life, Monkee-Boy's Mowgli WordPress Framework finally allows organizations of all sizes to reap the benefits of custom-designed, high-performing, inclusive experiences bringing us all one step closer to "building the web the world needs."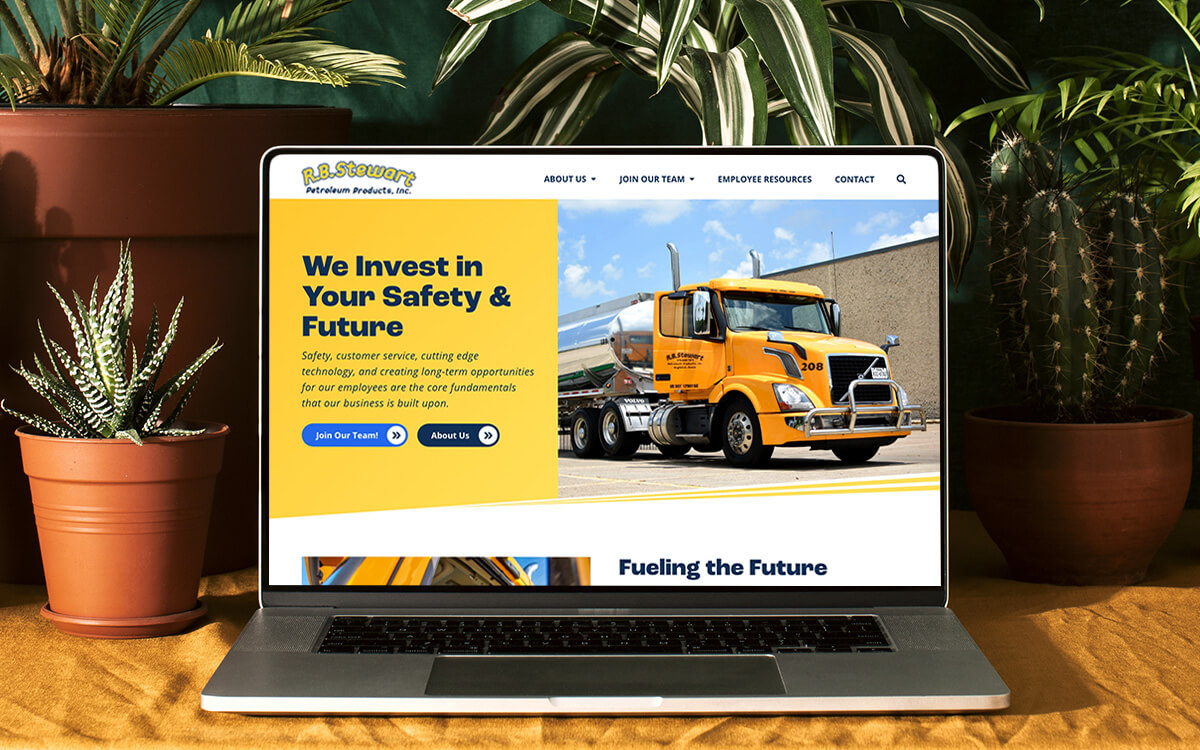 Fill 'Er Up! R.B. Stewart Launches New Accessible Website
Where does Buc-ee's fueling company turn when it's time to evolve its digital presence? You guessed it!
Read more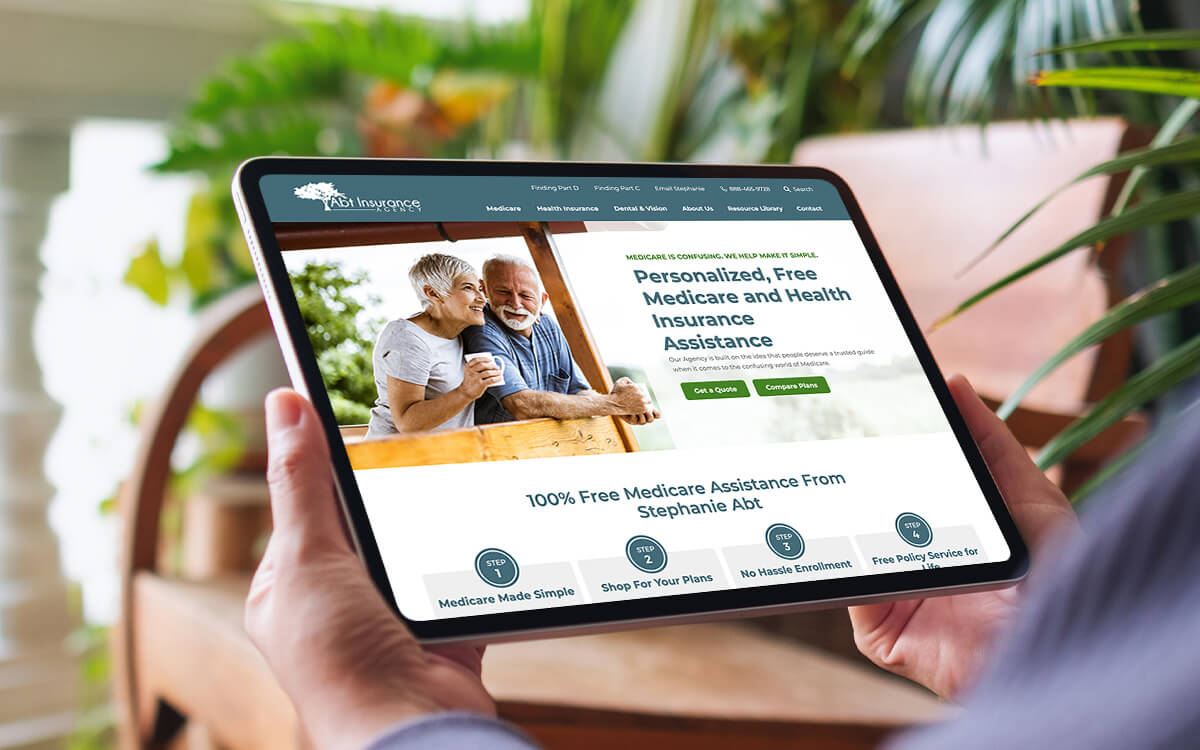 Mowgli Helps Abt Insurance Escape the Digital Jungle
Abt Insurance was built on the idea of trust when navigating the world of insurance and expect the same from their digital experience. Monkee-boy has that covered!
Read more