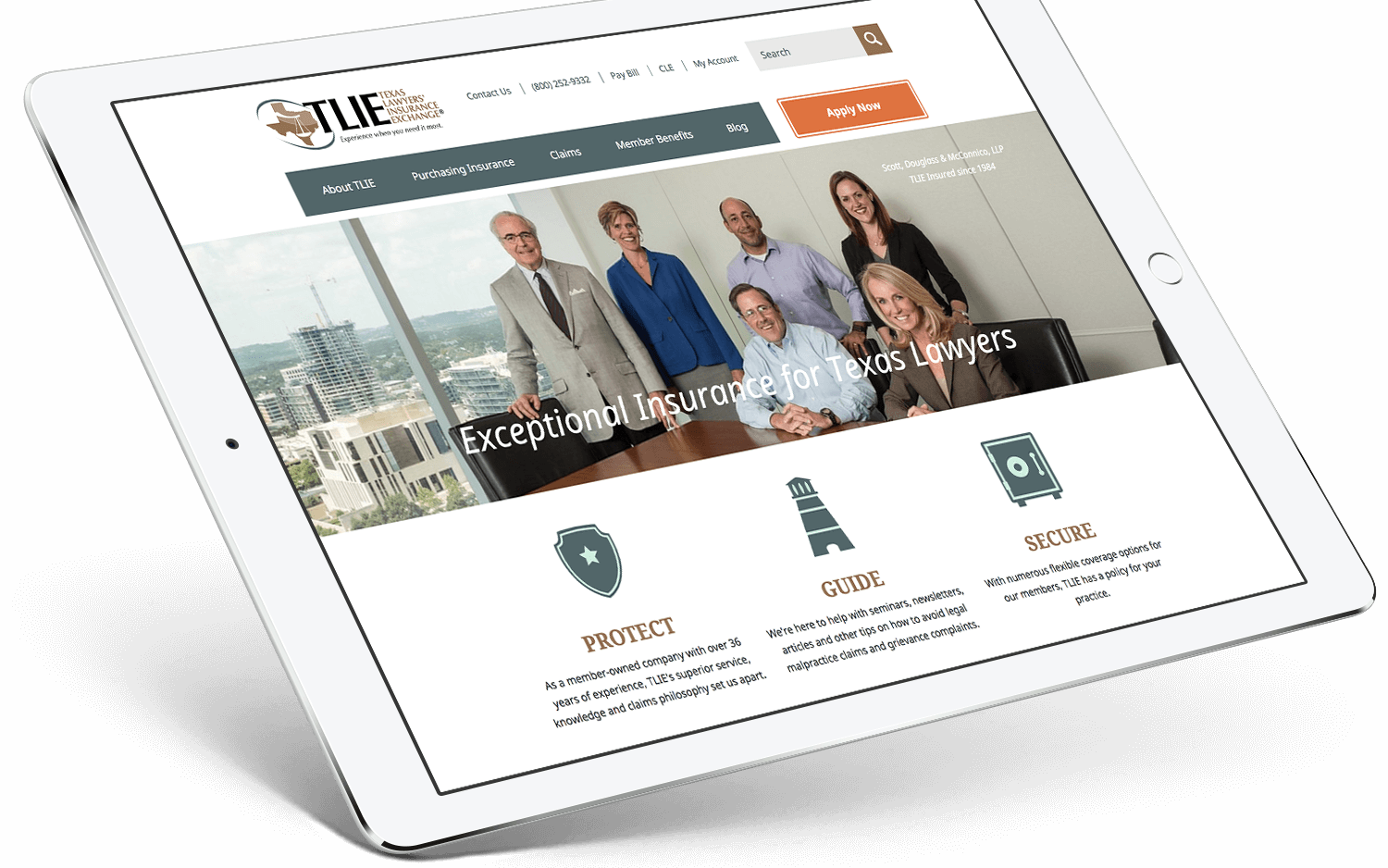 Visit the Site
Texas Lawyers' Insurance Exchange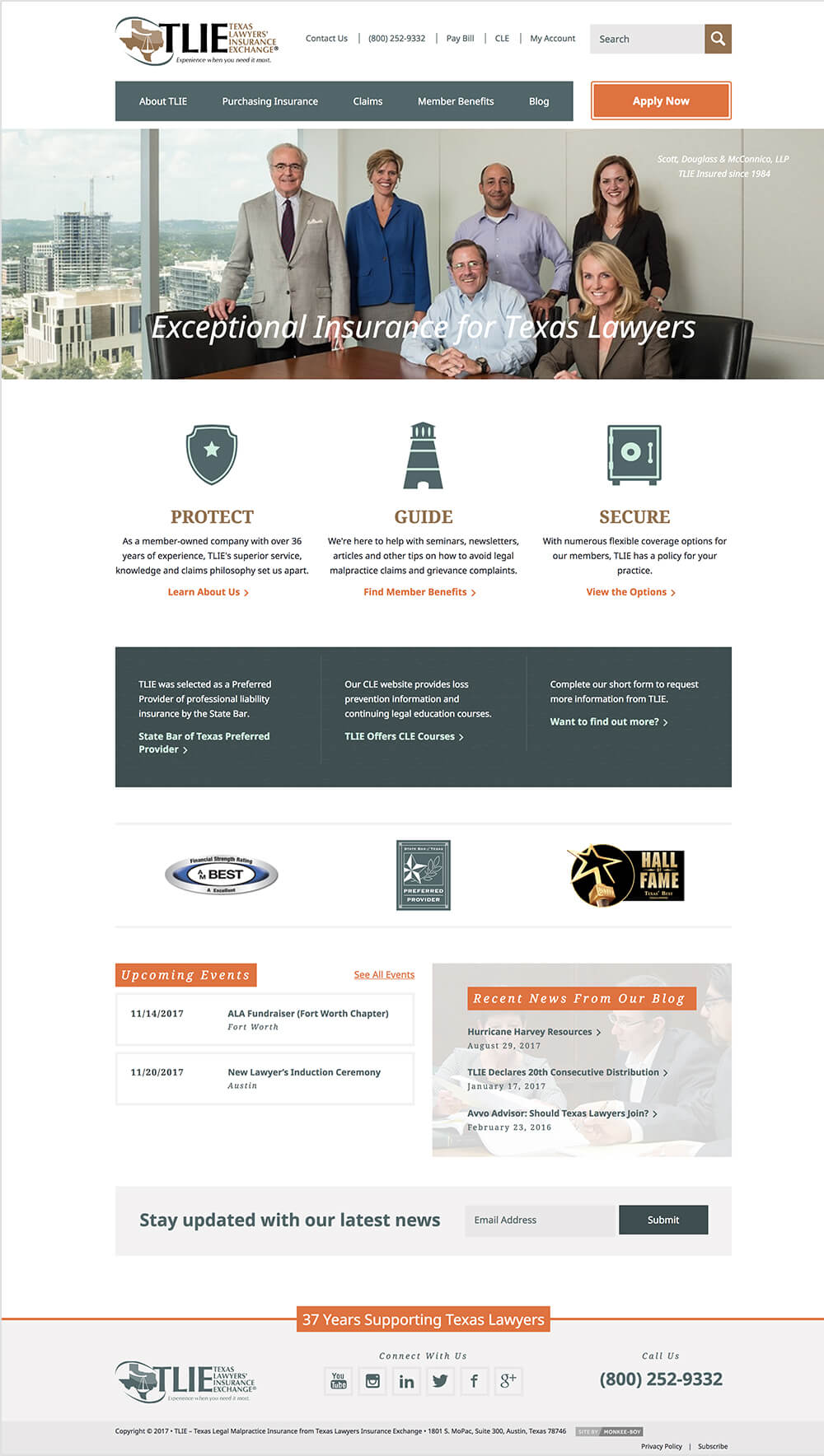 About the Project
The only insurance provider preferred by the State Bar of Texas needed a website befitting of its track record for providing high-quality liability insurance to Texas lawyers. Monkee-Boy's website redesign positions TLIE as an organization that values strength, guidance, protection and security.
Diagnostic Strategy
To build the best path forward to accomplishing TLIE's goals, Monkee-Boy worked with the stakeholders to identify the site's overall messaging goals, measurement plan, and goal appropriate content, through an in-depth site content strategy.
Responsive Site Design
To lead the pack in legal insurance, TLIE needed to evolve past its static design and its competition. The new site was built to allow users easily view everything from blog posts to policies to TLIE people.
WordPress CMS
After assessing TLIE's overall needs, it was determined that WordPress would be the best technology for the project. Through WordPress's easy-to-use interface, the client could easily manage all of the site's content. Wordpress also enabled Monkee-Boy to build custom content tools for TLIE to manage its blog and other standardized content.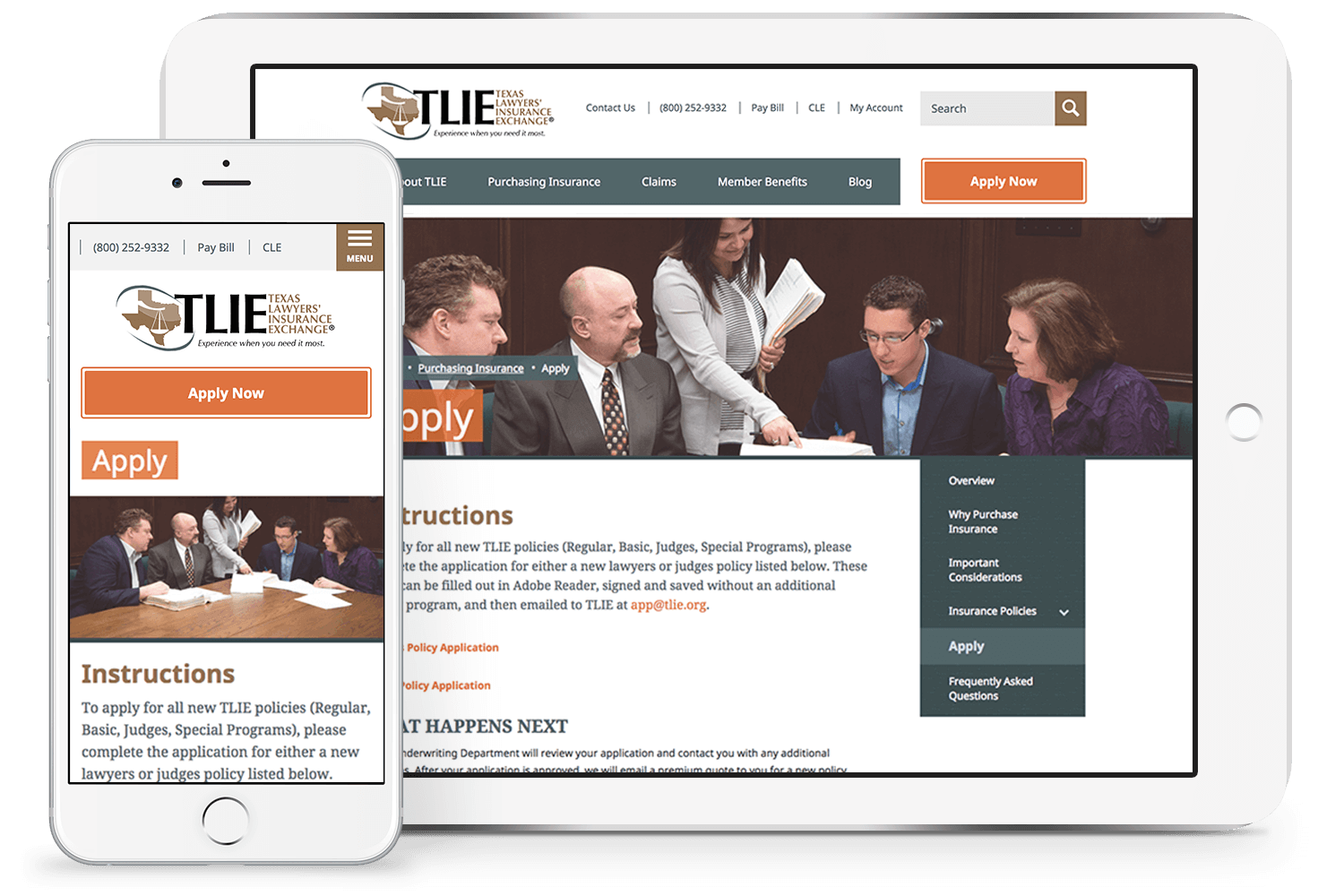 Custom Landing Page Tool
Build it and they will come! To help TLIE quickly launch landing pages to support it's marketing activities, Monkee-Boy developed a straightforward tool that easily allows TLIE staff to quickly create, launch and test landing pages.
Staff Spotlights
TLIE's staff is one of it's greatest assets. To help showcase TLIE's experience and talent, Monkee-Boy developed a unique way to highlight its staff and board of directors in a fun and interactive way.
Mobile Comparison Chart
One of TLIE's audiences biggest challenges was quickly understanding the difference between policies. To assist TLIE's audience in selecting plans, Monkee-Boy created a fully responsive comparison chart easy allowed the apples-to-apples comparison.